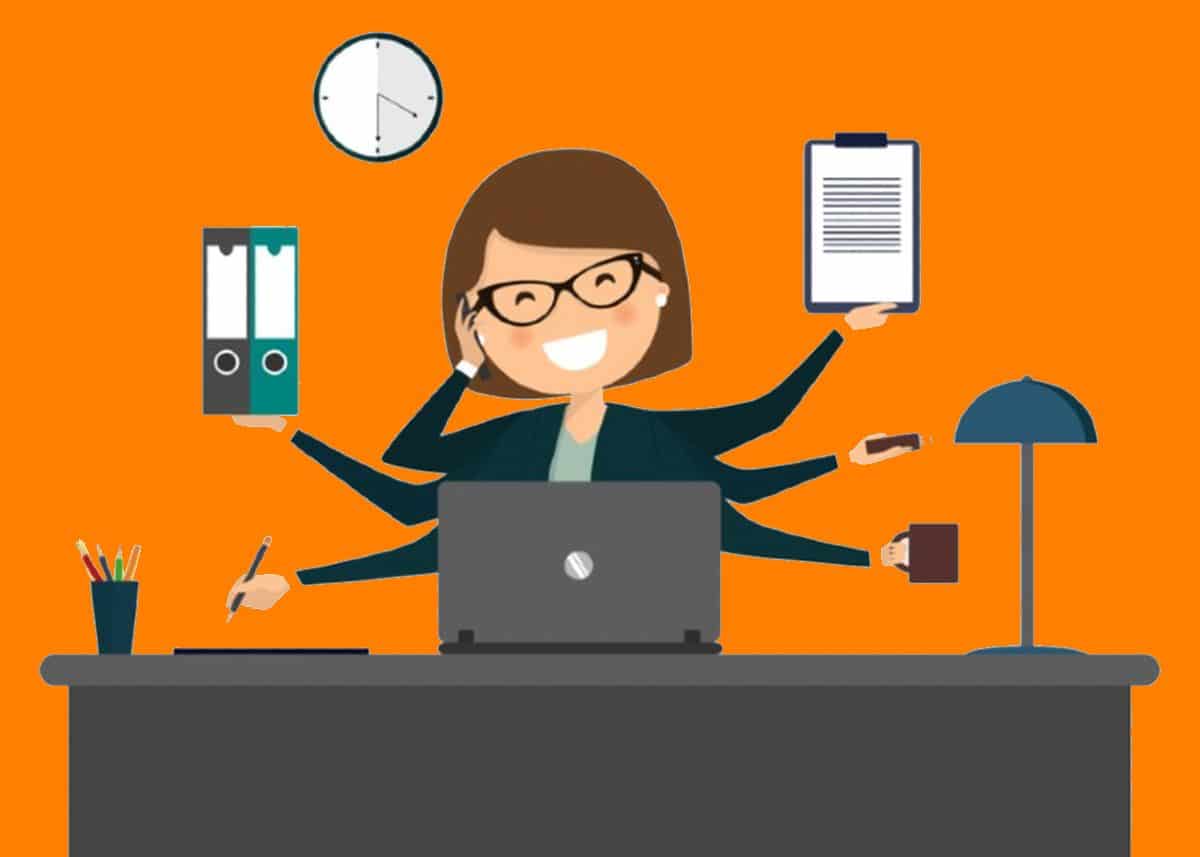 Jan 13

Hire a Virtual Assistant Philippines · Get More Done For Less

Posted at 4:09 am

in

Tools
Productivity Advice for cell phone or tablet
This page is optimized for desktop or laptop computers.
For example, the calculator, the screenshots, the video, the reviews and the tools used for this page are much better enjoyed on a large screen.
Of course, you're welcome to read on, but I wouldn't be any good at productivity if I didn't point this out
My advice: just email this post to yourself with the default Share Option on your device. Then you can read comfortably on a large screen whenever you're ready. 
It's just a tip!
What is Virtual Assistant Philippines · OnlineJobs PH
OnlineJobs PH is the best place for Virtual Assistants for me.
Based in the Philippines, the marketplace has been around for ages. And that's saying something in this line of business.
Finding new virtual employees in 3 steps:
1. Post a job or search resumes
2. Find the perfect staff member
3. Hire and manage
That's all there is to it. Of course, finding the right worker or VA (Virtual Assistant) will take some time. Just like finding normal employees would, but then much quicker, easier, and cheaper.
For a decent VA, you'd pay around 3-5 dollars per hour. Yes, you read that right. Three to 5 dollars per hour(!) And the best part is they get work done while you sleep. Wow!
I am using them for general VA's, WordPress development, product research for Shopify, blog posting, etc.
So if you need a cheap and reliable VA, start here!
What is OnlineJobs PH? Hire A Virtual Assistant Philippines!
You MUST try this service at least once if you:
Need some work done that you don't have the skills for
Do have the skills, but an assistant would be much cheaper
Want to spend your time on other things with more value
Want to run a follow-the-sun business
Whatever you need, e.g.
A General Virtual Assistant (VA) that can do all kind of things
Graphic design or logo design (or use Logomaster)
E-Cover design (or use MyEcoverMaker)
(Copy)writing
Web development
Social media
Product research
Customer service
Sales and marketing
Outsourcing services start from around 3 US dollars (!) per hour.
Why did I need to hire a Virtual Assistant Philippines · OnlineJobs PH?
For my Shopify store, I needed someone to do product research.
For my e-book sales funnel I needed a Virtual Assistant (VA) to write the lead magnet e-book / guide.
I needed someone to add a filtering system to a website. So people can filter all the available tools by category, costs, complexity etc.
Hire a Virtual Assistant Philippines · OnlineJobs PH Savings Calculator
Calculate the extra money you could make with the calculator below.
If you need some guidance, please watch my tutorial further on this page for an explanation and demonstration.
Do you want to know the number of hours you could save?
Just think of all the hours you spend per week on jobs someone else could do and take 75% of those hours.
8
How many hours per week do you spend on work that an assistant could also do for you?
60
Enter the average fee that you charge your customers. Otherwise, enter your internal rate or estimated worth per hour.
5
Average hourly fee for a Filipino VA. Default = 5 USD. Regular VA charges 3-6 per hour.
Multiply this by 40 for your savings or extra money per year
* = Of course, hiring a VA and communicating with them will also take time.
That's why we deduct 25% of your potential savings to account for this.
Since payment for the service will in general only be one month, we don't deduct that.
OnlineJobs PH Tutorial Video · Hire A Virtual Assistant Philippines
Watch my tutorial to see Virtual Assistant Philippines · OnlineJobs PH in action. 
Hire A Virtual Assistant Philippines · OnlineJobs PH Features Benefits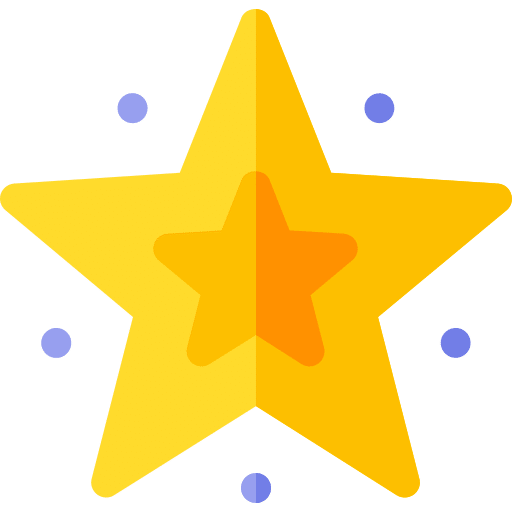 You only pay when you are satisfied with the potential candidates. So, you can post a job, see what comes up, and only start paying when you like your options. Once you have found your perfect employee you can stop your payment again. No strings attached.
OnlineJobs PH Characteristics · Hire A Virtual Assistant Philippines
Type: Outsourcing Marketplace
OnlineJobs PH Reviews · Hire A Virtual Assistant Philippines
Frequently Asked Questions
Software tools are always in continuous development. This means that it's likely that the tool that I'm showing in the tutorial and/or in the screenshots will be different today. The information itself will just be as valid though.
If you need support with one of the tools, please go to the support page of the tool itself. Follow the buttons on this page to go to the tool and search for their support. Every tool has a frequently asked questions section and/or a support department where you can create a ticket. If you do email me with a support question, it just won't get answered, sorry. Otherwise I could never be productive and wouldn't be able to provide value anymore 🙄 
If your question can't be found in these faq's and you feel that it would really benefit you and other readers to be answered, please send me an email 📧
Tools used to create this post
All
Chrome
Media
Productivity
SEO
Time Tracking
WordPress
Hire A Virtual Assistant Philippines · OnlineJobs PH Video Transcript
Do you ever dream of having an assistant (or two)?
Hiring somebody else to do some jobs that either you can't do yourself very well?
Or it will just take you a lot of time, and in that way, also a lot of money?
Well, there are options to hire Virtual Assistants for less, much less than you think, so it might be useful to just check out if that would be worthwhile for you.
Today I am going to walk you through OnlineJobs PH which stands for "Philippines".
My name is Olaf, and I am your ToolFinderr.
00:42 Why did I need a Virtual Assistant?
So, why did I need a VA in the first place?
Well, for my Shopify store, I needed someone to do product research. 
I needed products that could sell well and would comply with a number of criteria. To do this myself would take me like three-four hours a day. Time I just don't have, so that was the first thing I needed.
Another one was for my E-book sales funnel. I needed a virtual assistant to write the lead magnet, the PDF, the freebie guide, so that was the second reason.
And for the ToolFinderr website, I needed someone to add a filtering system to WordPress. So people can filter all the available tools by category, cost, complexity, etc., 
These are just three examples for which you can use a Virtual Assistant. But as it says here at the top, whatever you need, you can find it. 
There is a VA for everything to be found!
01:42 What is OnlineJobs PH? Hire A Virtual Assistant Philippines
So, what is OnlineJobs PH?
In short, it's a marketplace for freelancers, just as Fiverr or Upwork or something like that. 
But the big difference, in this case, is that this is totally based in the Philippines where wages are a lot lower than elsewhere.
Here, you can also find not just people to do some job for you, some gig, but also people that can be well, as they were on your payroll, as your assistant – your virtual assistant so to speak.
So, why should you do this?
Well:
you might need something done that you don't have the skills for
an assistant would be much cheaper
you can spend your precious time on other things that have more value to you
or you want to run a follow-the-sun business
This means that you can hand over certain jobs to be done and when you wake up you see in your email box that things have been done already in the meantime.
You can really apply a follow the sun business with some of these Virtual Assistants. This means whenever you sleep your business gets done anyway.
And you might have read similar practices in the four-hour workweek as well by Timothy Ferris who runs businesses with a lot of Virtual Assistants. 
I know many guys who are crushing it on the internet that are using VA's as well. 
So, whatever you need done for example General Virtual Assistant which means anything you would like an assistant to do or anything you would not like to do yourself. 
But also Graphic Design, Copywriting, Web Development, Social Media, Product Research, Customer Service, Sales and Marketing… 
Everything and anything you can think of. And services start from a couple of dollars per hour – per hour you read that well, so that is really really cheap.
03:47 Features OnlineJobs PH · Hire A Virtual Assistant Philippines
What are the features of OnlineJobs PH?
Well, they have a user-friendly dashboard. 
There is a free plan available that you can use to search for resumes, search for workers. To be fair, if you found them, you can do nothing with them. But it would give you a good understanding and a good idea if there are workers available that could do the job you are after.
There is a private communication platform within the system.
Great searching and filtering to find the perfect VA. 
Background data checks that they perform and other security checks to be safe and secure that the people actually exist and do the job for you. 
They use Time Proof time tracking so also the number of hours they spend on a certain job is verified. 
You can read workers' reviews of course
And they also have done for you recruiting service altogether so that would be even more outsourcing. You even outsource the whole process to recruit somebody.
04:53 Benefits OnlineJobs PH · Hire A Virtual Assistant Philippines?
And when talking about the benefits of it, I have used a couple of these marketplaces and I like this one very much. 
OnlineJobs PH is user-friendly, the private communication works pretty well and there is this great searching and filtering. 
You only pay as long as you need to find the perfect candidate. You pay monthly and in today's money, 2020, it's like 69 US dollars per month.
If you find somebody or multiple persons in that month, you just stop your plan. Then you would pay only 69 dollars to find all of your candidates!
And if you would like to find another one in six months time, you just restart your plan, and you pay once again for the month. Obviously, if you need to find people around the clock and ongoing, you just keep your plan as it is, but then you will pay monthly, a fee of 69 dollars.
There are direct communication and payment within, so no fee or commission And the communication and payment will be directly between you and the workers.
Once you have an agreement, OnlineJobs PH will disappear from the equation, and you just handle with them directly. This can be a huge time and money saver actually because there's no need to do all this work yourself. 
You should do what you're good at and leave the stuff that you're less good at to assistants. 
Or maybe you just value your time more, and leave the work you don't like, to somebody else. 
And the nice thing is that work can be done while you are asleep, and it will be ready in the morning which is great to wake up to.
It's very cheap, even lower but let's say from three US dollars per hour and that translates to approximately five hundred to a thousand dollars per month. 
This depends on the skill set and the level of the worker obviously because if you want, you can find much more expensive workers as well. But then they can do a lot more advanced stuff for you.
They also give you a good training on how the platform works, but also about how you should hire some worker from the Philippines.
Because obviously, customs and stuff are different there than they are over here. So, they will give you all kinds of background information, tips and tricks and even a free course how to hire a virtual assistant which is nice!
Because in the beginning obviously, this will take you some time, and it will be sometimes difficult to find the right person in the first place. 
But if you follow their instructions, you will find somebody and once you find somebody, this will save you so much time and money, it's unbelievable!
07:50 What the founder has to say about OnlineJobs PH
So let's see what the founder has to say about his marketplace in the Philippines.
"It was an amazing, liberating experience. He could do anything I was willing to teach him but when I hired him, my only option was to go through an agency…
They said to me, do you want a programmer or a webmaster? And I thought well, I don't really want either of those.
I want someone who can write really well and follow a process but that wasn't an option. So, I told them I wanted a webmaster. A couple of days later they said here's your webmaster. 
They work for you 40 hours a week but when I talked to him, he wasn't a webmaster. In fact, he didn't really know anything at all. 
They just pulled someone off the street, gave them the most rudimentary training, and said you're now a webmaster. Now in the end, it worked out great because I was willing to train him on everything I wanted him to do, and it wasn't really webmaster-related."
The next time I wanted to hire someone, I was so frustrated because I knew the skills I wanted to hire for, but I didn't want another webmaster. And I didn't want to pay their marked-up salary rates. 
I was paying the agency 750 dollars a month, and they were paying my webmaster 250 dollars. I thought this sucks! 
Like there's got to be a better way and that's where OnlineJobs PH was born. I wanted to be able to recruit someone with the skills I needed and not pay a marked up salary. 
I thought I could build a platform and maybe get a couple of hundred Filipino resumes into it, and then I could recruit people myself, and pay them what they wanted to be paid, and find the skills I needed.
Nothing like this existed. Little did I know that within a few years, there would be hundreds of thousands of Filipino profiles on the site and that hundreds of thousands of employers from around the world would use it to find and hire workers on their own terms. 
I didn't know that we would help provide hundreds of thousands of jobs to hardworking people in the Philippines who do really great work.
09:37 How OnlineJobs PH Works · Hire A Virtual Assistant Philippines
So, here's how it works.
You can post your job opening and job seekers in the Philippines will apply to it. With a free account, you can see their applications and see how good the applicants are, you just can't see their contact information or reply to them until you've upgraded to a paid account. 
The other way to use OnlineJobs PH is to search the resumes, find people with the skills you're looking for. It's amazing the skills you'll find! 
Now before you can contact them and see if they're available for work, you need to upgrade your account and this is how we make money and keep the site going. 
We also have a 100 percent money-back guarantee, so if you don't find someone great for you, you can get your money back.
Either way you're going to interview the candidates, narrow it down to the best and decide who's a good fit. 
Then you negotiate salary, hours, terms of employment, and everything else that goes into hiring someone, then you hire them. They don't work for us, and you don't pay us their salary.
They work for you directly, and we're not involved anymore. Now you can cancel your OnlineJobs PH subscription. 
You can pay them through EasyPay, which is free inside your OnlineJobs PH account, or you can pay them however you want. 
You're going to train them to do things how you want them done. Hopefully, this person you just hired will work for you for years to come!
So if you want to know more about hiring virtual workers in the Philippines, click the education link below if you have more questions or check out the Frequently Asked Questions. You can also contact us, and we're glad to help."
My name is John Jonas. When I created OnlineJobs PH, I created what I wanted to use myself. 
Now it's available for you. So go hire a Rock star Virtual Assistant!"
11:11 OnlineJobs PH Reviews
So, what are other people saying about OnlineJobs?
Trustpilot, for example, rates them 4.2 and G2 a rating of 5. 
Granted, 10 reviews are not that many, but I can assure you that their services are great and if you're going to look up some other opinions about them, you'll see the same.
11:31 Time saved or extra money earned · Outsource Calculator: Hire A Virtual Assistant Philippines
And if you are going to take a look at how much time or money you can save by hiring a VA from the Philippines, it's good to use my calculator.
I have added only three variables in this case:
The total hours spent on jobs that a VA could do as well
The client fee, or the rate per hour that you charge your customers, or your estimated worth per hour when you calculate your internal rate, so to speak 
The Virtual Assistant salary per hour that has been set to a default of 5 US dollars, which is even on the high side sometimes
Every week you would save money by hiring a VA and of course, you should multiply this number by 40 to find your savings per year. 
Granted, you need to know to get to know the system, and you will have to communicate with the VA, and instruct them sometimes, and maybe you have some communication back and forth to get stuff right?
To account for that, we deduct 25% of your potential savings. In this case, for example, 8 hours times 55, the difference between these two rates, would be 440 dollars.
Then we deduct 25 percent which is 110 thus we end up at 330 dollars as you can see. And since the payment for the service is a one-off and normally only takes one month at the maximum, we don't calculate that into this equation because it gets very complicated. 
If you want you can deduct 10 dollars per month in total to account for the money you spend on the subscription for the first month.
So let's go to the calculator to see how this works, and for example, I just showed you, let's do the easy calculation first.
Let's say you rate yourself at 15 dollars per hour only and the VA will cost 5 dollars per hour. Normally if you spend 8 hours on a job, that would be 8 hours.
Then the difference between 15 and 5 would be 10, so that would save you 80 dollars. But because of the communication and the hiring we deduct 25%, so we have in fact, 60 dollars saved this week!
Or we could earn more money by using a VA because we can charge a customer more or take on another project in the freed-up time.
The same would be if you would say 25% deduction instead of calculating 8 hours times 15 minus 5, so 8 times 10, you would deduct 25%, so you would save only 6 hours x 10 would be 60 dollars.
But in general let's say if you would, for example, have enough work to do for 16 hours, and you would charge your customers 100 dollars. 
Your VA would still be at a default of 5, you would save 1,140 dollars per week which is well mind-blowing actually. 
But even by only 4 hours per day and at a 60 dollar rate, you would still save yourself 165 dollars every week. 
In total and on a yearly basis it would be 6,600 dollars if I'm calculating correctly, which is massive, of course!
If at all possible, try to find a good VA and do this, it will take you a little of time in the beginning, but it would free up your entire life actually as a Business Owner, an Affiliate Marketer or an Online Marketer. 
In general, if you are self-employed and doing stuff online and wanting to make money online, this is one of the ways to do it. 
This is one of the ways you can actually scale your business!
15:41 Overview of the Tool
But as usual, the proof of the pudding is in the eating, so let's go to the website to see what I mean.
If you go to the website, you will see my account and one of the jobs I posted earlier: a General Virtual Assistant with WordPress skills. 
And as you can see at the time, there were seven applicants that I selected and over 300 hits, and it's pending, so I can still continue this if I wanted to, and I can edit and delete this job.
In general, you just post a job over here, and you would just fill out the form and since I'm on the free plan now, I should upgrade to really get instant job post-approval. Otherwise, you have to wait a couple of days, and you will not see the applicant so well, that won't be very handy.
Here you have a couple of fields you could fill out – your job title, the type of employment, job description, the wage, you indicate the currency, so how much do you want to pay, an ID-proof that you would like because sometimes bad people would like to gain from this marketplace.
OnlineJobs PH however has an excellent security system in place to check their ID so that they are really what who they said they are. 
After that, your email and contact details, and then the job skills that you would like for example, Graphics & Multimedia, and then you could specify this even more.
Webpage Design, for example. The secondary would be Professional Services and I want Architectural and Engineering Services which are very strange combination obviously, and Writing and Copywriting. Then I can just submit this for review, or I could upgrade and get an immediate posting.
This is how easy it is to post a job, and if you then go to the pricing, you would see what I mean. 
It's more or less a one-off of 69 dollars per month because you then have this month, the time to find the VA you like, and if you have found them you just stop your subscription. 
And you see what's included – Post Job Approval, Job Applications, Use of the time tracking software, EasyPay system, you can hire workers, etc.
All right, so as I said in the PowerPoint there are a lot of Frequently Asked Questions and tutorials and stuff that you can learn. In this case, learn how to outsource, which means how to hire the correct VA and how to profit from having a couple of VA's working for you.
Here are some real results that you can check out if you want, and of course, you have a lot of settings in your account.
This is actually how OnlineJobs PH works:
You just post the job
People will react
You hire the best worker
Reactions will end up in your messages as you can see now in this case over here. 
So, these are all reactions, and you can send emails etc. as well. In this case, this was some time ago, that's why you see only one page of messages.
And as I said if you want education there are a lot of online trainings to be had from within the website. 
 How To Hire A Virtual Assistant Philippines:
How to grow your business
Don't get stuck
Change your business, change your life
Tips and tricks
Seven Secrets of Finding and Recruiting
Well, this will help you get started in a good way.
So, I hope you liked this video and I will see you in the next one. 
Good luck 🍀🙏
Olaf the ToolFinderr