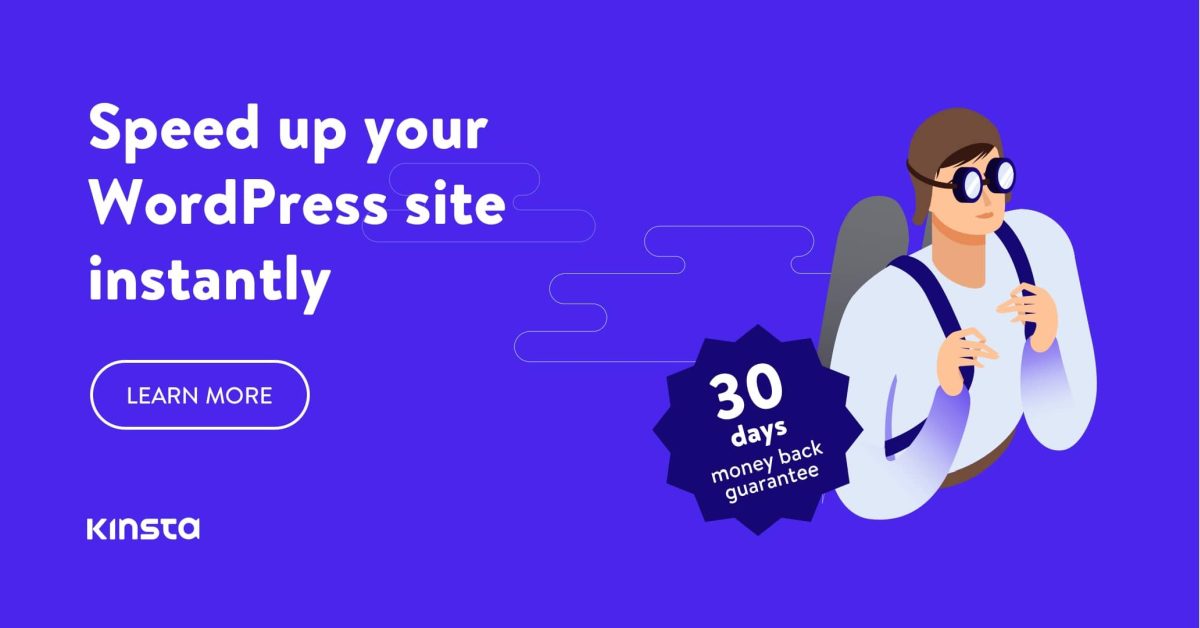 Jan 13

Best Managed WordPress Hosting · Kinsta Review

Posted at 5:48 am

in

Tools
Productivity Advice for cell phone or tablet
This page is optimized for desktop or laptop computers.
For example, the calculator, the screenshots, the video, the reviews and the tools used for this page are much better enjoyed on a large screen.
Of course, you're welcome to read on, but I wouldn't be any good at productivity if I didn't point this out
My advice: just email this post to yourself with the default Share Option on your device. Then you can read comfortably on a large screen whenever you're ready. 
It's just a tip!
If you need fast and secure web hosting Kinsta is for you
Kinsta is a GREAT WordPress hosting company. 
They eat, drink, and breathe WordPress. No wonder they win award after award and have been granted the prize for Best WordPress Hosting Company for years in a row.
We host all our sites at Kinsta and ❤ working with them.
Why did I need Kinsta · Best Managed WordPress Hosting
I had my developers build my sneaker comparison site on WordPress. And, as you may know, WP is not the fastest CMS (content management system).
And caching plugins cost me a lot of time and gave me trouble. So, I wanted server-side full page caching.
The sneaker websites are in 4 countries. Therefore, I needed local servers and data centers.
I want to spend NO time on backups, security, caching, speed, etc. 
We test and develop a lot, so I also wanted an easy option to create test or staging environments.
In short, I needed WordPress hosting that was:
Reliable
Trustworthy
Secure
Lightning Fast
Unhackable
Calculate your time saved or the extra money you could make with the calculator below.
If you need some guidance, please watch my tutorial further on this page for an explanation and demonstration.
Or if you just want to know the number of hours you could save, set the Fee or rate per hour to 1.
Obviously, then it should read Hours saved per month instead of Extra money per month and the outcome is in hours instead of USD. 
2
How many staging / test websites do you create per month, on average
1
The time you need to set up a staging / test environment with XAMPP, WAMP, plugins or other tools. 1 hour is a good default when you take into account all the work for creating one and after that pushing it to live again.
4
How many times do you make a WordPress backup per month using cPanel, a plugin or else
0.5
The time you need to make or restore 1 backup. 0.5 hours is a good default.
4
The time you spend per month to make your WordPress faster. Think: caching plugins, optimizing Google Page Speed, checking Pingdom, optimizing images etc.
60
Enter the average fee that you charge your customers. Otherwise, enter your internal rate or estimated worth per hour.
Multiply this by 12 for your savings or extra money per year!
* = Kinsta will cost around $30 per month for 1 website. So, you should deduct that from the total savings.
Since all other things are automatic or nearly automatic, we ignore that time.
Watch my tutorial to see Kinsta in action.
Kinsta Features · Best Managed WordPress Hosting

Kinsta Benefits · Best Managed WordPress Hosting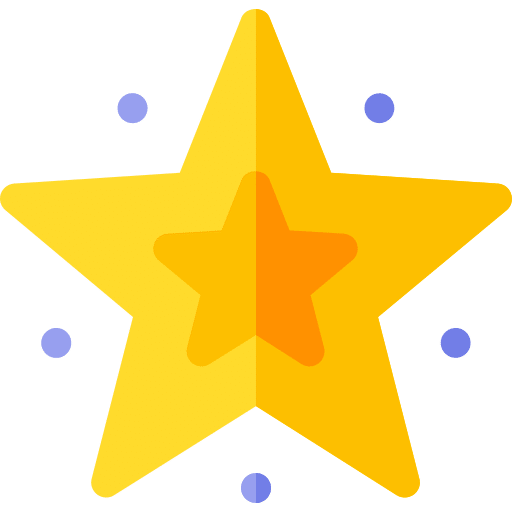 The one-click development site feature is great and works amazing.

With 1 click, you create your test environment.

When happy, you push it to live with, again, just 1 click!
Best Managed WordPress Hosting · Kinsta Characteristics
Type: Best Manage WordPress Hosting
Kinsta Reviews · Best Managed WordPress Hosting
Frequently Asked Questions
Software tools are always in continuous development. This means that it's likely that the tool that I'm showing in the tutorial and/or in the screenshots will be different today. The information itself will just be as valid though.
If you need support with one of the tools, please go to the support page of the tool itself. Follow the buttons on this page to go to the tool and search for their support. Every tool has a frequently asked questions section and/or a support department where you can create a ticket. If you do email me with a support question, it just won't get answered, sorry. Otherwise I could never be productive and wouldn't be able to provide value anymore 🙄 
If your question can't be found in these faq's and you feel that it would really benefit you and other readers to be answered, please send me an email 📧
Tools used to create this post
All
Chrome
Media
Productivity
SEO
Time Tracking
WordPress
Kinsta Video Transcript · Best Managed WordPress Hosting
Hello,
If you have a WordPress website, then you know by now that it's versatile.
You can do anything with it. It's very robust but at the same time it's not the fastest, and it's very prone to hacking.
Well, relax because there is a solution.
Today I'm going to talk to you about a premium WordPress hosting provider that will solve all your problems.
My name is Olaf I'm your ToolFinderr.
Today we're going to look at Kinsta, the Best Managed WordPress Hosting.
00:30 Why did I need Kinsta · Best Managed WordPress Hosting
Why did I need Kinsta in the first place?
Well, as you know by now, I have built a sneaker comparison website or at least my developers did.
And WordPress is not the fastest by default. Especially not when you want to use a couple of plugins. Let's be realistic, you will always need some.
To get it faster I was having lots of troubles using different caching plugins. Because I was having 15,000 sneakers on this website with lots of filters obviously:
And I needed this site to be fast anyway.
I wasn't using WooCommerce, I just had some purpose-built template for this. And the first load of every page would take like 25 seconds. That is not good enough, lol.
01:25 Super Fast WordPress Hosting fast with Kinsta · Best Managed WordPress Hosting
But those 25 seconds became 4 seconds or less when you loaded it the second time, at least when the caching plugins were working. But it was a big great pain in the ass to get this to work.
I've tried ALL the caching plugins. But at the same time, I thought okay this is never going to work as expected.
Apart from that, these caching plugins will store a lot of data on your website, it gets bloated, and before you know it your whole website will explode.
Then I read about this server-side full page caching and I thought okay, let's give this a try. Because I had tried over 9 to 10 different WordPress hosts in my days.
I read about this server-side full page caching WordPress managed hosting company called Kinsta, but I never heard of them before. But I thought, okay let's give this a try!
They had something called free migration.
So, let's try and to my surprise actually, the migration went fluently and effortless without any hassle. My website then became blazingly fast.
It went from like four seconds on average to one and a half maybe two at the most. Some pages even less than one second, which is great for a big e-commerce website.
Another reason was that the sneaker websites are live in four countries in the:
US
UK
Germany
Netherlands
Therefore, I wanted local data centers to be able to serve them the best and fastest as possible.
Because although you might have Cloudflare or other CDNs to speed it up locally, it still makes a big difference to have the whole server locally as well.
03:16 Kinsta Google Cloud Platform · Fast & Secure
And since these guys at Kinsta use the Google cloud servers this is not a problem at all.
Another thing is I didn't want to spend all this time making backups, making test websites, or checking security.
If you use all kinds of different plugins to make this happen this will be a pain, especially the caching plugins. And I thought: this should be easier! Every hour I spend on this is a waste of my time because I actually want to:
Be active with my business
Do the marketing
Build relationships
Have different vendors on my website
Instead of that, I was constantly busy with getting the website to be stable, to be fast.
That was another reason for me that I kept on looking for something faster.
Especially at the beginning of the website, you have to test a lot, and you don't want to test in a live environment. Thus, I wanted to have easy access to a testing or staging environment.
The way I did it, in the beginning, was to use a WAMP and XAMPP, who make a local version on your machine. And this takes knowledge and time because it's fiddly.
Even when you have figured out how to do this locally, then if you want to push it to the live version, you will easily need another hour to get this done as well.
This took me a lot of time altogether. And I still didn't have the speed and the security and the robustness I wanted.
04:50 What is Kinsta Managed WordPress Hosting?
Until I found Kinsta. But maybe you ask: what is Best Managed WordPress Hosting?
I can imagine that you don't know what it is, or you have heard of it before, but you don't know exactly what it is.
Managed WordPress Hosting means that in this case Kinsta will do all kinds of stuff for you so you don't have to. Kinsta takes care of:
Backups
Monitoring
Uptime
Everything else!
Which saves you a lot of time and money.
That's why I call it hassle-free, purpose-built and simply the Best Managed WordPress Hosting available.
One of the reasons being that it has been built by WordPress freaks. And those guys live, eat, drink, breathe, and sleep WordPress.
05:44 Great Support by WordPress Gurus · Best Managed WordPress Hosting
And one of the big advantages of this is that whatever question you have, they can answer it. So, their support team is also stellar.
Because it doesn't matter what happens, they can figure it out. And my experience with other support teams is that when you ask them a question, and they cannot answer it immediately from the first three options that they have, they are lost.
And they just say to you, okay well you have to figure it out yourself. So, if you have something purposely built or something special you need different plugins. And you don't get there with your normal host…
It's such a relief to talk to knowledgeable WordPress people.
That do know what they're talking about. Since I have thousands of clients from the nitty-gritty to the biggest in the world., they have come across your problem most of the time as well.
Which means it can be fixed by them as well, and that is also a big difference. They can fix it for you and if you let them, they actually will do this.
So, you don't have to go home with: you should try this or. If you're not technical, then you're still not out of the woods.
They will take care of all the tedious and time-consuming stuff. And handle the whole website for you.
It is a great relief, and it saves you lots of time and money.
07:07 Kinsta Features · Best Managed WordPress Hosting
Talking about the most important features.
If you sum it up, in my case it would be:
Speed
Security
One-click test environment
Those were the three biggest things I wanted from a new host. What I didn't know in the beginning is that they use the Google cloud environment for this. That's the reason why they're so incredibly fast and secure.
The speed, security and robustness come all from the Google cloud environment. Which is the same stuff Google uses themselves.
And as said you can choose the location of your data center. This is a big advantage if you have different websites all over the world.
They created their unique MyKinsta site management dashboard. If you for example are used to cPanel you can throw it out of the window. Because this is 100,000 times easier and better.
They offer free migrations. Always free from their biggest competitors. But also free if you have some more advanced packages than they will do this for you no matter how complex your site might be.
They have this uptime monitoring. So, whatever happens, they stay on top of it.
You are always backed up. I will show this to you in a second.
As mentioned, they have a brilliant support team that can actually fix anything and the response times are also incredible so, a big hat off for this.
08:23 Even More Features · Best Managed WordPress Hosting
And finally two other features are very interesting:
One is the one-click clone. This can be crucial and extremely handy. Let's imagine you have a site in multiple countries, and they are pretty much the same except for the translation. You can then just hit the One-click clone, and start from there. Enter the translations and you're done.
Or if you have multiple blogs this could also be very convenient. Because if you have a system, a template and everything working fine, you can just clone this whole blog with one click.
And finally the test environment: the one-click staging. This is one of the biggest reasons why I needed Managed WordPress Hosting.
STOP messing around with all kinds of local tools or plugins that don't work, or that will cost you more than a Kinsta plan…
Believe me (been there) 😉, you will spend hours upon hours to get this done right. With Kinsta it's one click, and you have your staging environment done.
You do whatever you need to do on your test website. And whenever you're ready, you push it back to life with one button again pops your uncle as simple as that. And once I figure this out, I never look back.
09:39 Benefits Kinsta · Best Managed WordPress Hosting
To sum it up what are the benefits of the Best Managed WordPress Hosting.
As said speed and a lot more, let's see. Kinsta is blazingly fast which is good for:
User experience
SEO and rankings
More conversions
As you might know.
So, this is one of the biggest advantages. And if you combine this with their CDN or with Cloudflare, it gets even faster.
And yes, there are more fast managed WordPress hosts in the world. But not with the whole package, so not as:
Stable
Secure
Fast
Knowledgeable
So, in my case or my experience at least, Kinsta is by far the best.
They have this uptime guaranteed.
It's nearly hands-off. This means you can concentrate on your business instead of your website.
And I mean marketing your website or making money online. You might still be concentrating on your website but not on the technical details!
They have a very simple setup, and they offer free migrations.
They are optimized for e-commerce websites such as WooCommerce.
And when you need support will save your day and fix the problem.
To sum it up it saves you tons of time for example. No messing around with:
Backups
Caching plugins
Monitoring
Test environments
And when you see it like this, Kinsta is very cheap.
If you compare this to all the manual labor you might be doing today.
11:11 Kinsta Best Managed WordPress Hosting Reviews
What are other people saying about it?
Well, as you can see it ranges from 4.7 to 4.9 across hundreds of reviews and testimonials.
I must say I am very delighted with them as well, and I recommend them to anybody.
That's why I'm also recommending them to you at this moment.
11:33 Success Stories · Best Managed WordPress Hosting
Some other proof you can see: loads of these images where people show their load times.
Before Kinsta was maybe 4 seconds and afterward it's on average below 1 second. That's a big difference by just changing your host.
The uptime guarantee: this one is running from December 2018 and still is at 100 percent.
This guy is saying:
"I went from a dedicated server to Kinsta. The speed increase was just incredible I didn't realize how quick WordPress could be".
And this was exactly my experience as well. I just didn't know with my site that was big and complex and a lot of stuff on it. That it could still be this incredibly fast.
And Jason is saying
"I've been building websites for close to 20 years now. I've used my fair share of hosts, around 60. Kinsta is without a doubt the best host I have ever used"
And this is saying something as coming from somebody who is a website engineer and has tried over 60 hosts…
Brent is saying:
"Our agency has worked with all the major hosting platforms. Kinsta is crazy fast and the support is stellar. We moved all our clients to Kinsta and haven't looked back"
12:43 Success Stories · Just Migrate and Never Look Back
The same for me, I haven't looked back. I still use Kinsta and I have a lot of customers on them as well.
I can recommend them to you wholeheartedly.
Melinda is saying:
"Kinsta is the very best. It's far and away the absolute best hosting I've ever used, managed or otherwise. Support is extremely knowledgeable and always nice. Kinsta stands head and shoulders above the rest. I couldn't be happier. Five stars is not enough"
And this is the guy from reveal signals that do benchmark testing, and they say:
"Kinsta kept sub 1-second response times for 30 minutes and nearly a quarter-million requests. Most companies had a spike or two causing a higher peak response time, but Kinsta didn't. Simply an amazing performance. The lowest peak response times and zero errors. Yet another top-tier performance from Kinsta. A perfect uptime and a near perfect load test. Starting to feel redundant writing that…"
Because they do this every year again and again. It's a very stable and fast host.
13:42 Time saved or extra money earned by using Kinsta
Earlier I told you, you can save a lot of money by using Kinsta.
This is my calculator that shows how much time and money you can save with Kinsta Managed WordPress Hosting.
I want to take you with me to this test, let's just fill it out and see what happens. Of course, you can do this yourself later on but for now, let's do this together.
This is the calculator so let's assume a couple of things.
You do two test sites a month. Every time you have to make an environment. A test environment which will take you like one hour.
You make four backups per month. And every backup will cost you like half an hour. To monitor it or to do something in the plug-in, to download it somewhere or to put it someplace. At least it will take you some manual labor.
Every month you spend like four hours on speeding up your website. For example, caching plugins, or optimizing your Google speed, checking on Pingdom, optimizing images, and stuff like that.
If you did that then this would be the outcome.
Then every month you would save 450 dollars!
Or to put it in another way: you could make 450 USD more if you spend that time on clients at a fee of 60 dollars per hour.
Let's have another look.
Let's see what happens if you do only one test site per month. And maybe it takes you only half an hour. Because you're very experienced and fast.
You have two backups per month. And you spend maybe 12 minutes on it.
And on speed may be only two hours every month. Everything is very on the low side.
And you calculate with your internal rate of 30 dollars.
15:26 Save Money With Kinsta With The Worst Possible Variables
Still, you would save 57 dollars every month.
We deducted already thirty dollars per month for using Kinsta. It's 87 minus this 30 which would end up at 57. But if you would do like one test site a week, and you have the default one hour.
You make maybe eight backups per month. A bit exaggerated let's say 4, every week one. And it will cost you half an hour per backup.
You spend one day per whole month on speed. And you would charge your customers let's say 100 dollars. So, now we're at the other end of the spectrum.
Then it would save you like 1,370 dollars every month.
Because all this manual stuff you don't have to do anymore. And even if this just an internal rate of 30. It still would save you 390 dollars.
That's a huge chunk out of your income I would say so.
For me, I didn't realize how much it was actually until I made this calculator. And I was shocked by how much money I wasted in the beginning 😲
Doing this all myself, changing these cache settings, making backups, or downloading them, or store them somewhere by a cPanel or on my FileZilla.
You know if you use WordPress you know what I mean.
I can recommend using Kinsta for this because it will save you so much time.
Let's go back to the PowerPoint. I will show you in a second how much time it will save you. By showing you what the Kinsta dashboard is all about. And then we can take a look at what you can do.
17:14 Kinsta WordPress Hosting Review · Best Managed WordPress Hosting
I said we are going to have a bit of this pudding to try what it tastes like.
What I'm going to show you are a couple of things:
Set up a new website
Cloning an existing website with 1 click
Backups
Tools
1-click staging test environment
Support
17:44 Kinsta Automated Backups · Best Managed WordPress Hosting
I will show you the options regarding backup. So, normally you would have a daily backup, but you can also go for a six-hour backup or an hourly backup.
Whenever you have a very rapidly changing website, an e-commerce website, or a user-generated membership website, maybe a daily backup wouldn't be enough.
And for a little extra, they can do this every six-hour or even every hour. Which, if this is your livelihood, would be a great investment.
They also have an automatic backup made every day, and I will show you this in the dashboard soon. Plus you can make a manual backup anytime you want.
They also have system generated backups. This means that if you, for example, push a staging website to live, they make a backup of your existing live website in case something goes wrong.
Those will all be system generated. You can offload your backups automatically. For example, to Amazon s3 or Google Cloud.
And if you want you can download it to your local machine.
19:04 Dashboard of Kinsta · Best Managed WordPress Hosting
Here we are at the dashboard of Kinsta, and as you can see you get some kind of overview of the different sites you have. Some notifications, the number of unique visits, and some other stuff.
Plus there is the resource center if you want to learn about WordPress, read their blogs, or want to know something from their knowledge base.
At the top, you can see I have three different accounts. And there is my account. But I also have some other websites for different people.
On RijnWeb, there are 10 different websites. These others are all just one website. If you went to these sites, then you would see what I mean. Now I have like 9 out of 10 websites in use.
And you can go directly to the live site or the staging website if you want. These are all different websites that I'm using.
You can directly see:
What PHP version they're on
How many visitors you have
How much disk space they are occupying
20:15 Add A New Site On Kinsta · Best Managed WordPress Hosting
And if you want to add a site, you can choose from three different options:
Install WordPress (default)
No WordPress, just an empty environment
Clone an existing environment!
So, normally you would install WordPress, and you choose your domain name and the site location.
Here you can choose all the different ones that are available all over the world. So, 24 different locations at this time.
If you're in the USA for example you can choose from different ones in the:
As you can see here US West, US Central, US East so, you can choose your own data center. And you can add your site title admin username to your password.
The language you can choose for a WordPress Multisite, WooCommerce, and Yoast.
Then you can just click add site, and you're done.
21:14 Kinsta 1-Click Clone WordPress Environment · Easily Copy WordPress Site
But if you want to clone an existing environment you just click this. I choose one of the nine websites that I'm using. I want to clone this website from staging because that's the WordPress site that I want to copy.
Next you can just see that you have this one and the same location that you cloned it from. But the default location would be the same Google Cloud data center.
If you want Kinsta can transfer this to another data center location for you. I've done this in the past a couple of times.
So, this is how you install a new site with Kinsta. You install WordPress here, or you duplicate an existing WordPress website. Copy a WordPress website can be very handy if you have a website that you're happy with.
Maybe you just want to change some colors or some content. Or if you want to change the site only in a different language. Then this might be a timesaver of unknown proportions.
So, if you were to go to a website itself, you would end up in this so-called dashboard where you can have all your details.
In this case, I'm looking at RijnWeb and my live environment. I can go to change the environment via this menu with one click.
On this website, I have a couple of options. This is the overview of where it's located, what's my IP address, my SFTP access, and things like that.
In my database, you can transfer a site to somebody else, or you can delete it. And other menu-options are:
Domains
Backups
Tools
Redirects
WP Plugins
IP Deny
CDN
Logs
And I will go over them shortly.
I will not give you a complete tutorial of all the options or all the possibilities.
23:04 Kinsta Backups · Best Managed WordPress Hosting
This will be a demonstration of the power and the options of Kinsta managed WordPress hosting.
So, now we are in the domains, and from here you open the URL, or the WordPress admin with one click. And you can see the domain list what this website is attached to, and you can make one of those primary as well.
If we went to backups, then you would see we have a couple of options. You have your daily backups that are included in this plan.
But you could also choose hourly backups at $100 a month, or 6-hour backups which would set you back 50 us dollars every month. But if you run a big site that changes a lot this might be worth the investment.
If you want you can make a backup now. So, I'll show you the speed: for example this backup called test. And as you can see this will take maybe only a couple of seconds… bang, the backup is created.
Yet another form of backups would be the system generated ones. I told you earlier why they made some backups, for example if you go from a staging website to live. Here you can learn more about this. But in some cases, it will just generate a backup for safety purposes.
With external backups, you can choose to upload them to Amazon or Google Cloud. And with the download option, you can create a backup now and download it to your system.
24:39 Kinsta Tools · Best Managed WordPress Hosting
Within the dashboard, you also have options and many tools. In this case, you can clear your cache from here. You can restart your PHP engine.
You can do debugging, you can have a search and replace from within the dashboard. This is very handy for example if you have problems with the security and the lock.
If you have mixed content you cannot get the lock to work in Chrome. Then there might be some HTTP content instead of HTTPS. In that case, you can use this search and replace to change everything in a database that is not correct.
But also if you might want to change old terms to new terms. Maybe an old brand name to a new brand name? Then you don't have to go through your whole website manually. Just use search and replace.
There is a very advanced new relic monitoring available. If something is going wrong, or you do want to know where things are coming from, you can start monitoring your website. With this you can easily pinpoint the problems.
You can have another layer of password protection. The access to this Kinsta dashboard by the way is a two-factor authorized as well. It's very difficult to get in here.
But this is for your website protection if you want to log in. You can have a free SSL Certificate added to your website, and they can force HTTPS. So, whatever happens, people will see your secure website.
Here you can change your PHP engine from the latest versions Kinsta supports. Plus ionCube Loader I don't know what it is, and I don't use it. I'm not going to explain what that does. But if you use it, it says here you can have Kinsta work together with ionCube Loader.
26:33 Kinsta Create WordPress Staging Environment · Create WordPress Test Site
One of the most important things that you can do with Kinsta, for me one of the three top reasons to go with them, is the option to set up a WordPress Test Site environment with one click.
I want to show you right now how to test a WordPress site before going live!
Here we are in the staging environment. You can switch from staging to live with the dropdown. I'm now in the staging environment.
As you can see if I want, I can push the staging to live with this button. But I don't want to do this right now. I just want to show you something else.
Here you can delete your staging environment. And you just have to type in something to make this work, and check this box to make sure that you know that your file and database will be deleted for this staging environment.
I will delete it, this will take a couple of minutes. And now you can see the staging environment has been deleted. I want to create a new staging environment. I'm going to do this, and then I'm going to pause it for a second because this will take a couple of minutes.
Here we are in the staging environment it took like 10 minutes or something. Just enough to get you a cup of coffee ☕. When you come back your WordPress test website is ready.
The only difference between the staging website and the live website is that the port is different. But from here you can go directly to your domain.
28:00 Kinsta Tools · WordPress Clone Site For Testing
Here I am in my staging environment. And as you can see immediately, we get this huge SEO issue. Because this is not a live website, so it's not going to be crawled by Google. And another thing as you can see here, is the Kinsta cache button that says I'm actually in a Kinsta environment.
Now I can just start testing things on this staging website, changing things. And whenever I'm ready, I can go back to the Kinsta dashboard, and push this staging website to live.
That's how easy setting up a WordPress test site is with Kinsta.
So, for me, this was one of the biggest reasons to go to Kinsta.
What's also a time-saver is that you can do redirects directly from the dashboard.
For example, if you have an old page that should redirect to a new one, you should change it here. As you can see, for example, I changed the year from 2019 to 2020, like here. And next year I should change this probably to 2021 for SEO purposes.
From within the dashboard of Kinsta, you can directly go to all your plugins as well.
See if they are updating, or not having an update.
You can also deny some IP addresses or strings, or have Kinsta CDN enabled. We use Cloudflare for all of our websites, but in case you want you can use Kinsta CDN as well, which is included in the plan.
Plus there are logs available. Error logs and access logs for example. Just from within your dashboard, so you don't have to do difficult stuff with FileZilla.
29:55 How To Migrate WordPress Site · Kinsta Best Managed WordPress Hosting
Okay, if we go back to the left, we have some other options. As I said, I migrated two sites earlier from other hosts to Kinsta.
In my plan, I still have two premium migrations available plus two basic migrations.
So, if I click on it, you can see what this means. You can request the basic migration for free.
You're eligible for free migrations if your current host is:
A2hosting
Bluehost
Cloudways
DreamHost
GoDaddy
HostGator
Pagely
Pantheon
Savvii
TsoHost
WPX Hosting
So, if you have one of those you are in luck!
Because you can migrate for free to Kinsta. And I would recommend you to do this asap. Because you can try them for free. And since they have this 30-day money-back guarantee. So, you can try for 30 days if Kinsta is faster than your current host.
Without any risk.
That might be an idea if you are not satisfied with your current host. Just migrate for free to Kinsta see what they can do.
As said if you have more complex websites going on, or you are not on one of those earlier mentioned hosts, you can submit a migration request to their technicians, who will take care of everything.
31:10 Risk Free Migration · Even Very Complex Sites · Kinsta Migrate Guru
Like my sneakers website, which is a very complicated website as I explained before. But I just migrated this, and you enter your migration request. And the same day the in the afternoon it will be ready, great service.
I don't use this DNS, for one site only, but I use Cloudflare for the rest. And we have extensive analytics, where you can see it past 24 hours all sides combined specific size.
You can do this for the past seven days if you want, and you can just see what happens with the statistics and the visits. So, you don't even need analytics for the most part.
You can see the top requests. And here at the left, we have all kinds of other analytics available. For example, caching, response times, everything.
Company will just give you an overview of your account. In my case, I have 10 websites in this plan. You can add some disk space if you want and here are:
My invoices
Payment methods
Billing details
Site Labels
I can have different users, and now it's only me, myself and I but if I want, I can add some users.
And here in the activity log, you can see the bigger things that have happened. For example, a backup of my site was created just now a couple of minutes ago. I've deleted an old website to show you how to add a new website. And there are some other things you can see.
Last but not least we have the:
Knowledge base
About moving your site to Kinsta
Setup
MyKinsta tools and features
And all kinds of stuff that hopefully I explained to you just now.
32:57 The Best WordPress Support · Kinsta Best Managed WordPress Hosting
What is also very important is the support area. Kinsta replies blazingly fast, just like the website 🚀
So, if you send them a message they will reply, and they will help you. And this is incredibly important, especially because WordPress can be challenging sometimes with all the options and all the possibilities and all the interacting plugins.
Whenever something goes wrong you can contact them, and they will reply to you in no time.
We could do a quick support demo.
I will show you real-life how this goes. So, I will send them a message I say, I need technical support.
Alright, I see that there are 24/7 here to assist me. I need something about caching, I have a problem with my site. And you can already see that Mike is here now.
I can say: Hi Mike sorry I was just testing that speed of your support, very impressed! And I will give him a thumbs up for this disturbance. So, you can see he has seen it now, and let's see what his reply will be…
Just waiting now okay. No problem at all, glad to hear that! They even have some humor! Alright, thank you and bye-bye.
As you can see you will always also get a notification in your email about this last conversation. So, you have always something to reference and go back to so,
In a nutshell, I think Kinsta is the best managed WordPress hosting. I can recommend it to you wholeheartedly ♥ !
I think you should try this if you want a WordPress website that is:
Faster
More stable
Easier to manage
And if you want you can go up to hundreds of sites with whole enterprise packages.
But my tip for you: just pick one of the websites that you want to make faster, more stable, and want to test out.
You do the free migration with them using this link.
Try it out for 30 days and if you don't like it you get your money back, guaranteed.
All right so, I hope you liked this and enjoyed it, and I'll see you in the next video.
Good luck 🍀🙏
Olaf the ToolFinderr