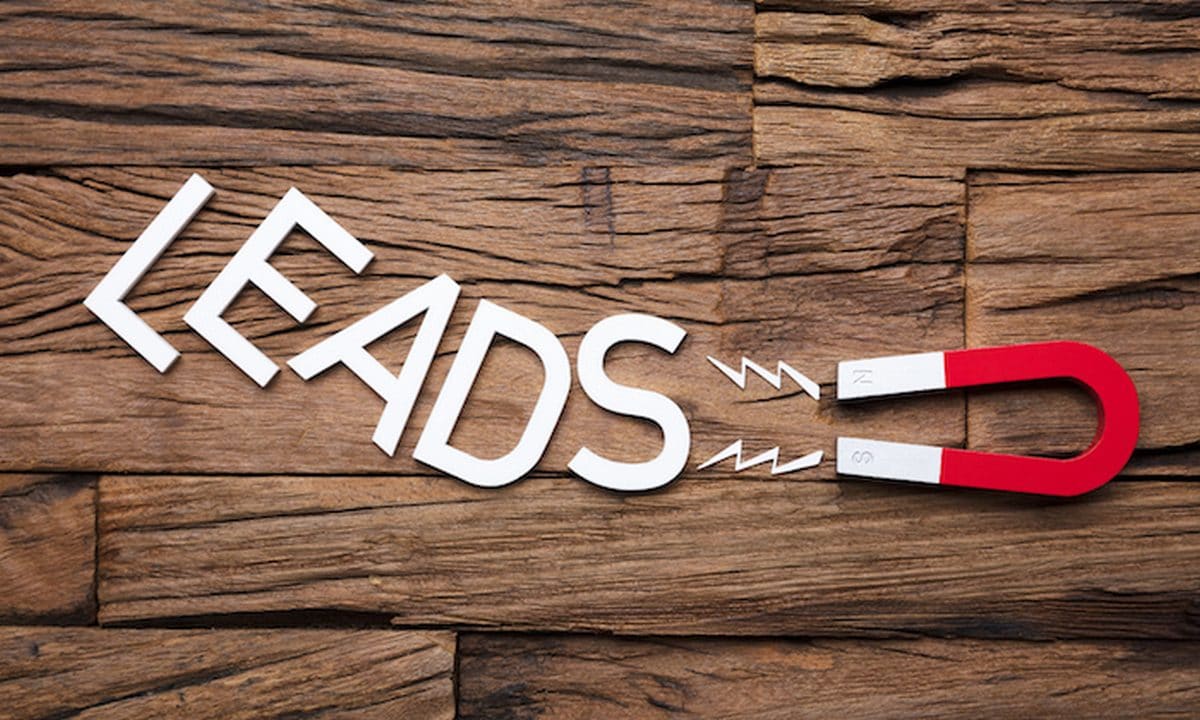 Jan 17

Thrive Leads Review · WordPress List Builder

Posted at 4:56 pm

in

Tools
Productivity Advice for cell phone or tablet
This page is optimized for desktop or laptop computers.
For example, the calculator, the screenshots, the video, the reviews and the tools used for this page are much better enjoyed on a large screen.
Of course, you're welcome to read on, but I wouldn't be any good at productivity if I didn't point this out
My advice: just email this post to yourself with the default Share Option on your device. Then you can read comfortably on a large screen whenever you're ready. 
It's just a tip!
Want more Traffic or Leads? Monetize your site with this WordPress List Builder
If the money is in the list, as we have seen before, how on earth are you going to build that list?
Well, we all know that for this you need opt-in forms and of course something good to give away, the so-called lead magnet.
And if you have created your lead magnet, then how are you going to get people to subscribe to your email list?
To overcome this, lots of people that have WordPress websites choose Thrive Leads as their favorite opt-in plugin.
With Thrive it's effortless and intuitive to build your opt-in pages and link them to your favorite autoresponder software.
Take a look at my Tutorial and the Get Started links, and list building via opt-in pages will no longer frighten you.
Start your list building today with Thrive.
Why did I need Thrive Leads · Thrive Leads Review
I wanted more email subscribers for all of my businesses (duh).
Since I use WordPress, I wanted a well-developed hassle-free plug-in.
No opt-ins that are (too) obtrusive, that's why I needed an opt-in builder with some elegant options.
Thrive Leads is a so-called opt-in form builder for WordPress.
It will help you to build email opt-in forms for your WordPress site effortlessly!
Thrive will connect seamlessly with your email autoresponder(s), so emails obtained through your forms will go to your email system automatically.
Thrive Leads Tutorial Video · Thrive Leads Review
Watch my tutorial to see Thrive Leads in action. 


Thrive Leads Features · Thrive Leads Review

Benefits Thrive Leads · Thrive Leads Review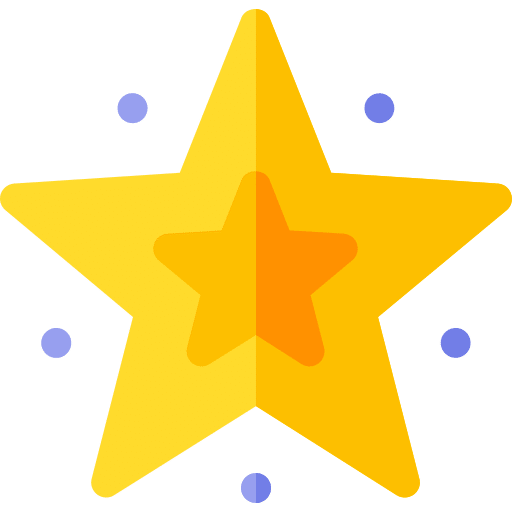 Thrive Leads has all types of opt-in forms available. So also a lot of non-obtrusive ones that I like to use. Like the ribbon.

Besides that, I like powerful A/B testing and advanced targeting.

And you can buy a flat fee site license which makes Thrive a bargain.
Characteristics Thrive Leads · Thrive Leads Review
Thrive Leads Reviews · Thrive Leads Review
Frequently Asked Questions
Software tools are always in continuous development. This means that it's likely that the tool that I'm showing in the tutorial and/or in the screenshots will be different today. The information itself will just be as valid though.
If you need support with one of the tools, please go to the support page of the tool itself. Follow the buttons on this page to go to the tool and search for their support. Every tool has a frequently asked questions section and/or a support department where you can create a ticket. If you do email me with a support question, it just won't get answered, sorry. Otherwise I could never be productive and wouldn't be able to provide value anymore 🙄 
If your question can't be found in these faq's and you feel that it would really benefit you and other readers to be answered, please send me an email 📧
Tools used to create this post
All
Chrome
Media
Productivity
SEO
Time Tracking
WordPress
Thrive Leads Video Transcript · Thrive Leads Review
Earlier on in my videos, you have seen that the money is on the list.
This means that the money is in your email list, so you need a lot of email subscribers. But then the question is obviously how do you get those subscribers?
And that is where opt-in forms come in. 
There are many ways to put them on your website and many ways how you can gather those emails. But for me, if you're using WordPress, there's only one viable solution. 
That is what I'm going to show you today. It is called Thrive Leads and let me show you how this works.
My name is Olaf and I am your ToolFinderr.
00:39 Why did I need this tool · Thrive Leads Review
Why did I need this tool?
Well, if you want to monetize your email list, the first thing you will need, is email subscribers. Makes sense, right? 
Since I am using WordPress, I wanted a well-developed plugin that I could use to get my email subscribers on my list. And what I've seen before is that many people are using very annoying obtrusive opt-ins.
This I don't want. So, I wanted a tool you can choose non-obtrusive opt-ins and opt-in forms for your web pages and posts. This is when I stumbled upon Thrive Leads because it ticked all the boxes that I was looking for. 
But then again, I have compared a couple of these opt-in form builders. And well, also in the end Thrive Leads is still my favorite.
It's not perfect, but okay, tell me any tool that is! It ticks a lot of the important boxes when it comes to the options and the layout, though.
01:44 Why is an email list so important · Thrive Leads Review
Why is it so important to have this email list?
Well, I've told you about this earlier, but now I want to show you a quick video of Thrive Leads themselves in which they explain it even better.
So, you will understand why you need a list, and why you need a good opt-in form. 
"In this video, you'll discover how you can build your mailing list faster than ever before and get traffic on tap. And why building your list is the most valuable and profitable leverage point in your online business. 
Here are two well-known facts about marketing:
On average, 50 to 80 percent of new visitors to a website will leave and never return.
It takes an average of seven exposures or interactions before a purchase decision is finally made.
Taken together these two facts don't paint a pretty picture. 
On the one hand, it's crucial to get repeat interactions with visitors. But on the other hand, most of them never return for a second visit, let alone a seventh one!
This is why building a mailing list is not just optional, it's essential. 
Especially if your business falls into one of these three categories:
You sell something on your website, either yourself or as an affiliate
Your business model relies on getting traffic
You have more than one product to sell, either yourself or as an affiliate
In short: for most businesses a mailing list is by far the most powerful source of profit. Because it is the key to repeat visitors and relationship building.
And that is why we created Thrive Leads. Thrive Leads is a WordPress plugin that turns your website into a lead generation machine. So, you can benefit from the power of a mailing list. 
But Thrive Leads is not just about building your mailing list. It's about building your mailing list faster. And that is an important distinction.
There are already many ways to start collecting email addresses. But knowing the facts and realizing just how important your mailing list is, you'll agree that just adding a few sign-up forms to your site and calling it today would be incredibly wasteful. 
This is why we built Thrive Leads to incorporate the best and most powerful conversion optimization, and list building strategies all in one plugin. 
03:52 Highlights Thrive Leads WordPress Plugin
With Thrive Leads, you finally get one single plugin to cover all of your list building needs. 
You can use it to create pop-up lightboxes. Use it to create slide-in forms that slide in from the edge of the screen. Or use it to insert forms anywhere inside your content or at the bottom of your posts.
Use it to insert forms in any widget area on your site such as a sidebar. You can also create two-step opt-in links that open the lightbox on click. And you can add Ribbon forms to your site. 
Simply choose from dozens of professionally designed and conversion-optimized templates. 
And use our intuitive visual editor to change the text, add your images, choose custom colors, and edit anything to your heart's content. 
Thrive Leads forms are compatible with all major autoresponder services. And even support advanced lead generation with:
Multiple fields 
Checkboxes
Radio buttons 
Drop-down menus 
But Thrive Leads don't just give you all these options. It also gives you a convenient way to use them to your full advantage. 
04:52 Split testing, A/B testing and Trigger testing · Thrive Leads Review
Remember it's about building your list faster. 
And that is why Thrive Leads come with the most powerful A/B testing engine ever to be included in a WordPress plugin. Once you've created an opt-in form you can instantly create a duplicate of it with just one click. 
Then make a few changes to the text or design of the form using the visual editor. You can easily create one or several variations of your opt-in form in just a few minutes. And then test them against each other to find the one that leads to the highest conversion rate.
You can even set Thrive Leads to automatically eliminate the losing variations. And display only the highest converting variation once enough data has been gathered. 
You just start the test and the plugin will handle the rest. No further input is required. 
But it doesn't end there. Testing different designs is just scratching the surface of the Thrive Leads conversion features.
You can just as easily test different opt-in triggers against each other. 
And customize exactly when and how your form should appear. For example:
Do you want to show a pop-up after 10 seconds, which would be a time-based trigger?
Or once a visitor scrolls 50% down the page, which would be a scroll depth trigger?
Or should you use the exit intent trigger, which detects when someone's about to leave your site and then opens the pop-up?
Also, should the form appear instantly? Or should it animate into view? 
With Thrive Leads, you can test these and other triggers against each other to further boost your conversion rate. You can even test entirely different opt-in form types against each other, something that used to be technically difficult and costly. 
For example, test a pop-up lightbox against the slide-in form. Or test a sidebar widget against a Ribbon. Any other type of form you can think of. With Thrive Leads, you can also take testing to the next level and test entirely different offers against each other.
You can connect different test variations to different mailing lists and different follow-up sequences. To find out which ones yield the best results for your business. 
The bottom line is Thrive Leads gives you testing capabilities far beyond any other opt-in software. And A/B testing is the fastest way to double or triple your conversion rates and accelerate your list growth. 
06:49 Smart Targeting · Thrive Leads Review
And the conversion features don't end there. One of the most powerful ways to get higher conversion rates is to make your offers more relevant. 
Thrive Leads includes smart targeting features to implement this strategy. With Thrive Leads, you can easily create a catch-all offer that shows across your entire website.
But you can also create specific designs and specific opt-in forms to show based on advanced targeting rules including targeting by:
Categories
Tags 
Post
Formats 
With the targeting options, you can create highly relevant offers to show exactly the right segments of your audience at the right time. 
You can use this feature to create hyper-targeted and extremely profitable lists. This is a technique that marketing pros have been using for a long time. And with Thrive Leads, you can finally benefit from it as well, without needing any coding skills or extremely expensive subscription services.
07:38 Opt-in forms that look good on all devices · Thrive Leads Review
Of course, everything you create with Thrive Leads is fully mobile responsive and looks great on any device and screen size. You'll also be able to keep track of exactly how your forms are performing using our extensive reports and stats.
And also, we've got you covered with an outstanding support team and a 30-day money-back guarantee. You can start using Thrive Leads without any risk on your part. 
What it all comes down to is this: a mailing list is simply the most valuable asset you can create for your online business. Nothing gives you on-demand traffic and access to repeat customers like a list of email subscribers. 
And Thrive Leads is simply the best most powerful way to turn your WordPress website into a highly effective list building machine. 
Take this opportunity to get your copy of Thrive Leads. And start growing your mailing list faster than ever before."
Well, I hope you liked this!
It's very informative, at least that's my opinion. And I think if you have watched this very carefully then you will agree with me that you should start building your email list as of today, if you haven't started yet.
08:45 What is Thrive Leads · Thrive Leads Review
What is Thrive Leads? 
Well, it's a so-called opt-in form builder. 
And this will help you easily build opt-in forms within your WordPress environment. And it will connect seamlessly with your autoresponder. 
Because if you collect your email addresses, you still need to send emails to those people, right? And that's where autoresponders come in. 
I've talked about this in other videos earlier. But It's a combination that you need, they cannot do without each other. I mean if you have emails collected, you need to put them in an email system. Otherwise, it would work now, would it?
It's effortless to connect Thrive Leads to an autoresponder. Every autoresponder that's on the market. And this I will show to you in just a second.
09:38 Features Thrive Leads Review
If we take a look at the features, you can see that one of the most important things, at least the one that triggered me to start with Thrive Leads, is the use of many different forms. 
You can see a whole array here. For me, a couple of non-obtrusive ones are very interesting. For example, the sticky Ribbon is just a Ribbon on top of the page, which also works very well on mobile.
Because obviously, you don't have a lot of space there. And the slide in: if people are let's say 50 to 70 percent down on your page you can trigger this opt-in to appear. 
And we have all these other options that I will show to you in just a second. 
Also Thrive Leads has a built-in extensive A/B testing facility. This means you can compare different opt-in forms and how they perform against each other. 
You could have a slide in versus a lightbox for example. And just have the system decide which one performs better.
Usually, A/B testing is nothing more than a different headline or different color, or different buttons. But in this case with Thrive Leads. 
You can compare different opt-in forms against each other on the same website, which is a very powerful feature indeed. They have beautiful built-in templates, which is critical if you start from scratch.
And I take it you're not a designer, else you would not be into opt-in forms at all. You just pick one of the well-designed templates they have built-in. 
11:16 Thrive Leads Smart Links · Thrive Leads Review
Another great feature is Smart Links. 
You can use Smart Links to send your existing customers to different web pages than your non-customers. 
If you are a lead, so not a customer yet, you will see an opt-in, you will see an offer, you will see things that you will decide for yourself what you would put on the page. 
But if you are an existing customer you can have Thrive Leads create a specific smart link. And if you use that link, your WordPress page would look different.
Instead of an opt-in, which you don't need because you're already a customer, you could have an upsell or a cross-sell, and hide the content that you would show to new people. 
With Smart Links, you can just decide what you show to whom which is a great option!
12:11 Thrive Leads Smart Exit · Thrive Leads Review
And another brilliant tool, the name says it all, is Smart Exit and Smart Exit Plus. 
To start with the latter: Smart Exit Plus means if you set a timer on your opt-in to appear after 20 seconds, but somebody decides to leave your site earlier, they will see this exit intent or pop-up to keep them. And maybe trigger them to enroll on your email list. 
And the Smart Exit is what Thrive Leads has developed for mobile phones. In that case, you can set a normal exit intent trigger for desktops. 
But if they are on mobile, they will see this pop-up for example after 40 seconds. In that case, normally on the mobile, you would lose them. But in this case, you would still grab a big percentage of them. 
On a mobile phone, you don't have a mouse, so normal exit intent is difficult to track. That's why Thrive Leads has built this feature which works very nicely. 
13:20 Thrive Leads Advanced Targeting · Thrive Leads Review
Another great feature is advanced targeting. This means you can specify where your opt-ins should appear within your WordPress website for example: 
Everywhere
Just on the home page
Specific pages 
Category pages
Pages with tags
You can exclude pages 
So, you can very nitty-gritty decide where your opt-ins should appear or where not. And they also come with advanced display settings. So, you can set:
Time trigger 
Scroll triggers
Click triggers 
All kinds of triggers also to maximize the opt-in conversion rate. And last but not least, they also provide mobile-specific forms that look better and perform better on mobile phones and mobile devices.
14:10 Benefits Thrive Leads Review
The tool itself is very intuitive and user-friendly. You can do everything from within the plugin. 
But like all the software tools, it takes a little of getting used to. To know where to find what, which I will show you in the tutorial. But the most important benefit is that it is optimized for conversion.
Whatever Thrive Leads has built as features: they are all geared towards getting the best conversion possible, for example:
Smart Exit and Smart Exit Plus 
Smart Links 
Advanced Display Settings 
Advanced Targeting
That I just talked about.
They are all with this in mind, having the best conversions possible. 
Also, their designs and their templates play a huge role in optimizing conversions. Since it's WordPress, you should be careful that it doesn't slow down your website. Which obviously and luckily, it doesn't.
And you can have a relevant offer only to specific audiences. You can use advanced targeting and advanced displaying to offer relevant stuff only to the customer or visitor at hand. 
They offer actionable reporting and insights. 
Not only for A/B testing but also in general your conversion rates you can just dive in, and you can act upon them. 
And they are cheap compared to subscriptions. 
For example, if you would use Opt-in Monster, which is a big competitor of Thrive Leads, you would pay many times as much because you pay for it every month. 
With Thrive Leads, you only pay once, and you're done.
16:03 Opt-in Forms Thrive Leads Review

PopUp Lightbox Opt-in
If we talk about the different types that you can choose from. For example, we have a pop-up lightbox. Which is well self-explanatory as you can see? You have a website and it just pops up.
Sticky Ribbon Opt-in
The second is the sticky Ribbon: on the top of the page you have this opt-in Ribbon. And if you scroll it will stick to the top which is in my case one of the best. It's not obtrusive, it's always in the viewport so, people will still see it every time and if you make this an interesting offer. Then it would convert very well.
In-Line Forms Opt-in
Then of course the inline forms. This means it just will fit into the content of your page as content so, to speak. 
2-Step Opt-In Form
We have the two-step opt-in. Which means there's a button to opt-in. And if you click on it the pop-up will appear as you can see on this page. 
Opt-In Widget
We have the widget. Which is for example for your sidebar left or right you can use this as an opt-in widget. 
Screen Filler Overlay Opt-in
We have the screen filler overlay. Which just captures your whole page. And you can do nothing else either close it or hop in. 
Content Lock Opt-in
We have the so-called content lock. Which means you have to enter your email. Otherwise, you won't see the content.
Scroll Mat Opt-in
We have the Scroll Mat. So, if you are on the page and this gets triggered it will just scroll down and capture your whole page as you can see in this demo.
Yes/No, Multiple Choice Opt-in
And we have the Yes/No Multiple-choice Opt-in. This is like a mini-survey and if you answer it you will get a result and for example a download.
18:05 Thrive Leads Reviews
If we take a look at the reviews, you can see here that they range from 4 stars to 4.8. 
And whatever you are going to see on the internet will end up somewhere between those figures. 
It's a very well-thought-out plugin. And of course, there are always some things that can be done better. But in my case, and I've tested a couple of opt-in form builders for WordPress, I like Thrive Leads the most.
Especially because it gets the best results!
And by best results, I mean the conversions. The automatic A/B testing, I might add, is a great benefit compared to the other ones. And that for a lot less money than you would spend on most of the competitors.
18:52 Overview of the tool · Thrive Leads Review
As usual, the proof of the pudding is in the eating. 
Let's go to the tool.
Here we are in the Thrive Lead dashboard. As you can see lately, I have not done anything with the opt-in forms on this website. 
I just use this to show you how it works. What you then see is today's summary, a couple of statistics and then the stuff where it gets interesting: The lead groups. 
A lead group is something that you gather your let's say campaign around. 
If your campaign were around SEO tips, you would gather those email addresses to send your emails concerning SEO tips. So, if you would say add new, you give your lead group a name. Usually, your lead group would be named after the promotion that you're running, for instance a weight loss report.
If you are running different promotions, you can choose different lead groups. And within the lead groups, you can choose different opt-in forms. 
These are all opt-in forms that you can have shown on your website, according to the display settings and the trigger settings. But you could also have an opt-in form that you could put anywhere on your site using the short code. 
In this case, I have a page where two opt-ins that I already have are displayed: the lightbox and the Ribbon. And the short code is being displayed. 
If you want to know when you're in the dashboard, what was the lightbox again? You just click the video arrow. And you see that was the lightbox, and the Ribbon was on the top of the page. 
We have them set to display on desktop as well, and they should all three be displayed. 
20:59 Thrive Leads Opt-ins in action
Let's go to the page. 
And what we'll see then is first you see the lightbox with a headline and some description, and the capturing of the email name and then the button to send them whatever you're going to send. And at the top, you will see the Ribbon. 
When we scroll down, we will have the inline version as well, according to the short code.
This is displaying nicely and works just fine. Let us see what we can do. For example, if we have this lead group SEO tips, and we have this lightbox already activated, I would like to change some things. 
I will go to edit and within the edit lightbox you can change the name so, I would say Lightbox pop-up or something. 
22:03 Display Settings · Thrive Leads Review
And I could change the triggers. 
In this case, as you have seen just now it displays immediately on page load. And it displays all the time, and it bounces down as you could maybe see. 
So, we could change this all kinds of different triggers:
Show on page load
A certain period
Specific part of the content
Percentage of the way e.g. I want it to show when they're almost on the bottom of the page
And I can turn on or off the Smart Exit Plus. I described this to you earlier in the PowerPoint. And if they leave the site before they arrived at 75 percent, you can show them the pop-up still.
And the frequency would be: how much time would it take before the same visitor will see the same form again, when they click it away by using the cross. You can say well I want them to not see this for another seven days or maybe 30 days or maybe 100 days whatever you want you can just drag it like that.
But don't be afraid to set it to three days or something. I mean you don't want to annoy your visitors, but you shouldn't be too shy as well. 
Regarding animations, you can change this to zoom in zoom out. And you can immediately see what this means. So, you can change all kinds of options as you can see.
24:18 Edit the design of your Opt-in form · Thrive Leads Review
But for now, we just leave it as it is, and we go to edit the design. And as you can see this is just the lightbox that we just showed you live on the page. 
If we want, we can change this so, for example, you could:
Swap this image around 
Change the size, the height, everything 
You can change the text in whatever you like. 
So, for example, a different color, or a different font. And even this description you can change easily by either the left-hand side or here at the top where you can change this like so. 
25:18 Connect Thrive Leads to Autoresponder ActiveCampaign
This is the important lead generation field as you can see here in the breadcrumbs, and these are connected to the autoresponder as I told you about earlier. As you can see here this will send leads to ActiveCampaign in my case. 
I have connected the fields to my ActiveCampaign fields that are called Name and Email. Whenever somebody enters this, they will be sent immediately over to ActiveCampaign. i.e. my email autoresponder. 
And after successful submission, you can show the success notification. But you could also redirect them to a custom URL where they can download your book for example. 
Or you can switch the state of this lightbox where they can directly download the guide without even leaving the page, which is also a nice feature. 
Also, for example, backgrounds can be changed in this case. There is no background and I could choose to have this like yellow, black or green. Whatever you want.
I will cancel it for now because it's clear like it is it's to my liking. And like this, you can just build up your whole form. 
If I go to the lead generation area and I would like to change this, I should go to edit form elements. Because these are the ones that are connected to my autoresponder, so it works a bit differently than the other options. 
I could change for example the color of this button as well, and also the text. And when I'm done, I just click done. What is very nice is that you could also choose not to send the subscribers to a different URL or to go to some success page. 
Instead, you change the state that they are in so for example: this would-be state number one. I don't like this actually, but we could also add a new state. And like this, we could say for example I'll delete this. I could say thank you for subscribing, and then get your guide at the following page URL. I will delete this. And here I can just add something new for example an image.
Alright, and now when we go back, I'm going to load it again. Let's save this and go back to the default state. What happens now is for example, if you want to change what happens after somebody entered his name or email address, you could say okay I want to switch to the state, which would be state number two. 
Let me just check to be sure yes so, I should have given this a clearer name. Alright, now if you would preview this, you would say all right like this: Yes, send me the guide, and then you would see this thank you and the URL. Alright, so that works brilliantly. 
Depending on what you want you can send them to something different. In this case, I use the switch state. But I could also redirect them to a custom URL where they can download their guide or just show a success notification, and tell them to look in their email where they will find their guide. These are all different options.
Alright, let's go back to the beginning where we have different types. I just showed you know what I can do with the lightbox, and at the top, we have the Ribbon. And we can also add a new type of opt-in form just to show you how easy it is to build something new. 
31:17 Thrive Leads Scroll Mat Opt-in Form · Thrive Leads Review
I would like to build the Scroll Mat. And here it gives you a pointer that you should add a form.
Let's do this. 
I will create a form we'll call a Scroll Mat for SEO tips. And you can see here that you can state the display frequency all the time. 
Let's do this because then we can easily check what is happening to it. I will click on the button to edit this form. Here we are, I want to choose this template that is called the Scroll Mat without any questions.
I will just choose this and as you can see, it will pre-populate this template for me. Now, I want to change this obviously into something more suitable for my business. I will just enter this and as color I would like to change it to for example green. 
This is just some default text, this one I will delete and this one I will just let's see what shall we do like so? I will change this font a bit to fit on the screen like this, and I think this should be changed a little. Then I will change the layout in the position to center. 
But this should be a lot bigger and maybe in another color as well. Let me see. As you can see so, you just keep it white and a little smaller because it doesn't fit. 
Wasn't exactly my intention, but let's see below this I will delete it like so. This I would like to make a bit bigger, and I see that this image is a little faded. I want to change these image effects. Alright, and we can have a preview of what this would look like if it's finished. 
Well, it's not 100% perfect. But you can see where this is going. 
Let's change this a bit smaller, I could also change this, but I will change it the other way around. I can increase these yep. For now, let's leave it at this, and we can see the preview on the page. 
So, we should change this into a better button and a better color, but you get the idea right how this would work.
In the Thrive Leads editor, you can immediately check how this would look on mobile too. As you can see, you should fix this. For the rest, you should also fix the mobile font size because this just isn't exactly right but for desktop, it's pretty nice already. I'm going to save it and exit.
36:51 Thrive Leads Display Settings · Thrive Leads Review
Now let's go back to Thrive Leads. What we should do now, is have this opt-in form appear, obviously.
Because we made it, but it's not yet visible. I will disable the lightbox in the Ribbon. I will edit the Scroll Mat to show all the time which is okay, so that is good. 
Now I would go to the so-called display settings, which is this cog to the right. And these display settings are valid for all your opt-in forms that are within this lead group as you can see.
To change the display settings, I would go to the settings. Here you can say where these opt-in forms should appear. And as you can see, I could for example choose the front page or post, all pages, you can see what is possible here. 
You can have them confined to only show in different categories for example only regarding ClickFunnels or Instagram or other things, or on specific posts or pages. This time I chose only to show them on the page that I will show you just shortly. 
You could also say I don't want them to show on certain other pages. For example, in my case, there were two different pages that I use for something else, and I don't want these opt-ins to show. 
You could also save this as a template to reuse for other opt-ins. I will save and close this, and now we could see this if we would load this page the Scroll Mat should appear. 
Well, not I forgot to change the switch, yes to set it to enabled, and let's try it again. There you are!
39:11 Thrive Leads Scroll Mat Example · Thrive Leads Review
So, this is what happens when you choose the Scroll Mat. You can just click down, and you will see the rest of the page. And the inline is still there. But this looks pretty nice it will capture your whole screen as you can see.
And you would just have to click on this button, and then you would see the next screen to enter your email. If you click on it, then you can just enter your name and your email, and you have the guide sent to you, so this is how that works. 
39:44 A/B Testing & Split Testing Thrive Leads · Thrive Leads Review
Now we have the Ribbon and the Scroll Mat we just made, and we would want to test those against each other. 
You could say right I would like to do an A/B test with these opt-in forms. 
I would click on test types of forms against each other. A/B Ribbon versus Scroll Mat. And I choose the Ribbon and the Scroll Mat if I want.
This i also a very powerful feature, Thrive Leads can even choose the winner automatically. I will enable this, and I would say okay I want, let's keep the default here, a minimum of 100 conversions in 14 days, and a chance to beat the original by 95%. 
This means it's statistically relevant that this one would perform better than the other. So, if we would do this, then Thrive Leads would automatically test those two, and show one and then the other 50/50 percent. 
You never have to watch these again because Thrive Leads will automatically pick the winner at the end. Well, isn't that cool? 
And if you want, you can even have three tested against each other as you can see. Again, you can have the winner automatically picked by the system, which is extremely cool and effective.
That's it, for now, I hope you like this. 
There are lots and lots more options in Thrive Leads that I'm not going to show you now because that is for the very advanced users. 
Like real nitty-gritty advanced targeting or the smart links option that I talked about earlier where you can show different content to different people.
But for now, I think this will give you a great idea of what Thrive Leads can do for you. 
I hope you liked this video and I would love to see you in the next one.
Good luck 🍀🙏
Olaf the ToolFinderr