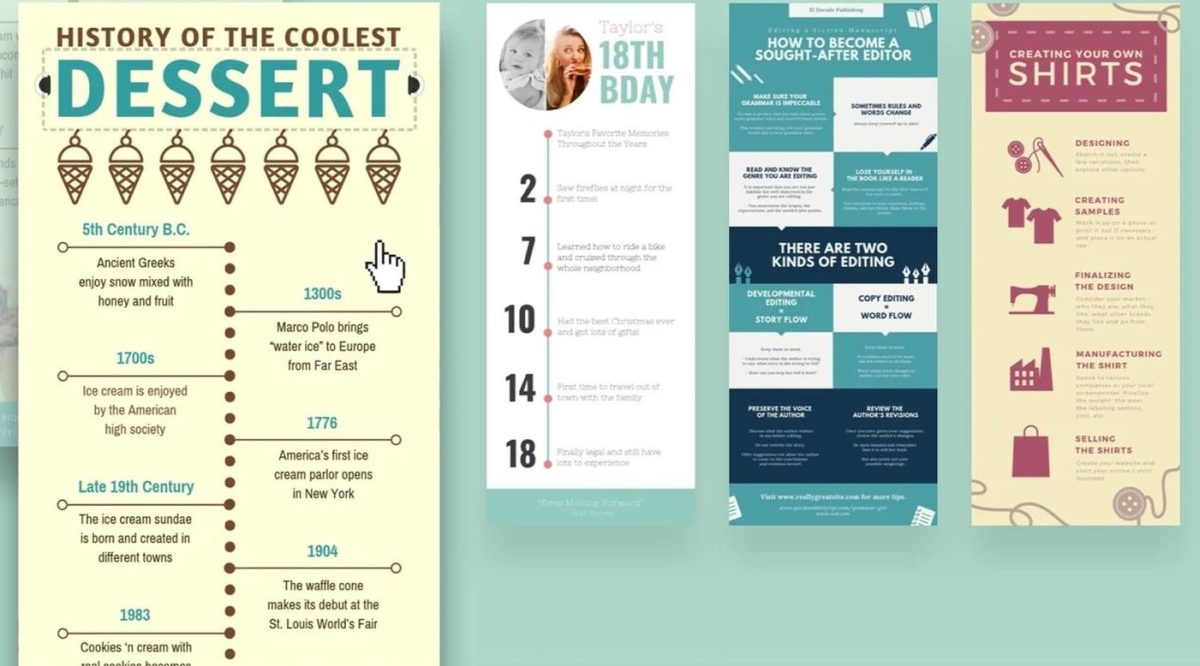 Jan 13

Canva Free Online Design Tool · What is Canva?

Posted at 5:21 am

in

Tools
Productivity Advice for cell phone or tablet
This page is optimized for desktop or laptop computers.
For example, the calculator, the screenshots, the video, the reviews and the tools used for this page are much better enjoyed on a large screen.
Of course, you're welcome to read on, but I wouldn't be any good at productivity if I didn't point this out
My advice: just email this post to yourself with the default Share Option on your device. Then you can read comfortably on a large screen whenever you're ready. 
It's just a tip!
Create your brand using the Canva Free Online Design Tool
Great graphic design is the essential factor to seduce your potential customers to click your ads or links. So, this is crucial when you run an online business.
However, if you have limited resources, or you lack the skills when it comes to designing and creating enticing images, Canva is your perfect choice.
Why did I need a free online design tool?
For all of my websites and funnels I need Facebook, Google and Instagram covers etc.
I developed some of my lead magnets with Canva.
For graphics in Instagram, e.g. the highlights.
Canva Free Online Design Tool Calculator

Calculate your time saved or the extra money you could make with the calculator below.
If you need some guidance, please watch my tutorial further on this page for an explanation and demonstration.
Or if you just want to know the number of hours you could save, set the Fee or rate per hour to 1.
Obviously, then it should read Hours saved per week instead of Extra money per week and the outcome is in hours instead of USD.
2
How many hours do you, on average, spend per month on designing stuff like logo's, presentations, ad covers, infographics etc.
60
Enter the average fee that you charge your customers. Otherwise, enter your internal rate or estimated worth per hour.
Multiply this by 40 to find your savings per year!
* = Of course, using Canva will also take time.
That's why we deduct 50% of your potential savings to account for this.
Since plans will be free or only a small fee per month, we don't deduct that.

Watch my tutorial to see Canva the Free Online Design Tool in action.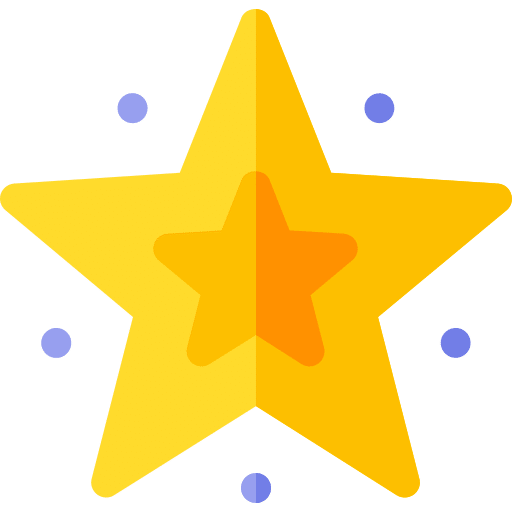 The option to start with a template that is already perfectly suited for the job at hand. Facebook Ads or Posts, Instagram Stories, Infographics, Brochures, YouTube Banners, etc.
Frequently Asked Questions
Software tools are always in continuous development. This means that it's likely that the tool that I'm showing in the tutorial and/or in the screenshots will be different today. The information itself will just be as valid though.
If you need support with one of the tools, please go to the support page of the tool itself. Follow the buttons on this page to go to the tool and search for their support. Every tool has a frequently asked questions section and/or a support department where you can create a ticket. If you do email me with a support question, it just won't get answered, sorry. Otherwise I could never be productive and wouldn't be able to provide value anymore 🙄 
If your question can't be found in these faq's and you feel that it would really benefit you and other readers to be answered, please send me an email 📧
Tools used to create this post
All
Chrome
Media
Productivity
SEO
Time Tracking
WordPress
When you are an online marketer, an affiliate marketer, or you are just trying to make some money online…
Sooner or later, you will have to do some advertising.
It could be organically advertising as in Facebook posts or stuff like that. But more often you will be pushed to use Facebook Ads, Google Ads, Instagram Ads, maybe LinkedIn Ads and things like that.
But also if you are into online marketing, you are making money online or at least you're trying to make money online. Or if you just use Facebook or other social media for advertising or posting.
Chances are that sooner or later, you will need some online design. Some graphic design to be exact. And if you do, then it might be handy to have a tool to help you with that. 
Because if you are trying to design things in PowerPoint or Adobe you will need a lot of time and effort to get these things to work for you. 
So, a free online design tool would be nice. 
And I have good news for you: there is a brilliant design tool that you can use for free. 
My name is Olaf I am your ToolFinderr.
Today we are going to talk about Canva.
01:24 Why did I need the Canva Free Online Design Tool?
Why did I need Canva in the first place? 
Well, for all of my websites I need ads. Actually, I don't need ads, I need traffic. 
And to get the traffic you need ads. To get people to click on your ads you need great graphics. These might be:
But at least you need some designs. And I had to have some lead magnets designed. For some reason, I ended up with Canva. I think I Googled it at the time. And I thought okay, let's give this a try. 
Later on, when I built my funnels I needed great ad covers as well for my: 
Facebook Page
Instagram Page
Google 
You need a lot of graphics for your ads. And today you also have something that is called responsive ads. 
This means you can upload a bunch of graphics and videos, and they will just combine all the things you uploaded.
To see what gives you the best results. So, for example:
Different graphics 
Headlines
Descriptions
Calls to action
And they all mix them up in the end, and you can see in your analytics of course which one performs best. 
To achieve this you need more graphics than ever. Some help online would be nice.
02:57 What is Canva?
What is Canva? 
Well, today great graphic design is more important than ever. And Canva is a simple yet potent free online graphic design tool that can help you with that. 
Why is this so important?
Well, if people are scrolling on Facebook, Instagram, LinkedIn or whatever your medium is you have to stop them in their tracks. 
You have to get their attention. 
And the things that can best grab the attention are good videos or good graphics.
If you want people to click the links in your ads of course it's even more important to have great graphics. Okay Olaf you say, but then the question is how do you get those. And if you lack: 
Imagination
Skills 
Creativity
Money
Or you don't want to spend the money to hire somebody, Canva is your perfect choice. 
I will show you a couple of examples later what you can do. In general, you can make all kinds of social media graphics:
Flyers
Infographics 
Posters 
Resumes
Christmas cards 
Everything for every social medium you ever thought of. One of the big pluses is that they already have preset templates. The right dimensions for the right social media. 
Canva is available for web and mobile and there are millions and millions of:
Images
Fonts
Templates 
Illustrations
to be had for free.
04:29 Features Canva Free Online Design Tool 
Talking about the Canva features.
Visually, it is drags and drop. 
They have a great dashboard for a good overview, so you can use Canva in minutes. 
As I said, they have preset sizes and templates for every use possible. 
You can share your designs with like-minded people. Or if you have created something great you can share it with your friends or your family. 
You can upload your images to be imported in your design.
And they have apps for Android and iPhone. 
If you are a heavy user, or you just fancy features that could make you even more productive you could go for the pro version. The pro version is a monthly subscription. I believe it's less than 10 dollars at the time.
One of the biggest pluses of this pro version is you can one-click magic resize an earlier made graphic for different purposes. 
So, if you have made a Facebook ad for example or Facebook Cover, in a matter of seconds you can have the same one but then fit for a Facebook Ad. Or maybe even for other Ads that have different sizes altogether. This works very well.
Another great feature of the pro version is that you can have the background remover. Which can come in very handy sometimes. Just to blend in for example your image or your photo on a different background.
And another great pro feature is that you can use your brand in your designs, which might be very useful. 
The latest is great but there are more features to be had when you turn to Pro. One of them being the fact you can upload your fonts and logos.
06:32 Benefits of Canva Free Online Design Tool
So, what are the benefits of Canva? 
The biggest benefit of Canva is that it's very user-friendly, especially compared to a lot of other graphic design tools like Adobe.
Even if you have no experience with graphic design. It's possible to make something quite beautiful in a matter of minutes. 
Benefits Canva:
Very user-friendly
Uncluttered
Easy to use
Drag and drop
Speaks for itself 
Very intuitive 
There are not that many options at the beginning which is great. 
But if you want complicated stuff to be done to your graphics it's also possible. It's very easy to export to all different formats. 
So, you can download it:
As images 
As PDFs 
All kinds of different items and documents 
That is very easy. And of course, since we're here for productivity right… 
It's a huge time saver. You never start with a blank screen or blinking cursor. These preset templates that they have and preset:
Images 
Graphics 
Icons 
Designs 
will help you go and start-up in a matter of seconds. And as mentioned before the one-click resize option will save you hours in transforming from one social media platform to the other. 
If you have a design that you're proud of, and it works well for one, it is a one-click resize for the next. And since you pay only ten dollars or less per month. It's very easy to see that this is a great investment. Because how long would you be busy transforming It yourself manually, right?
I can highly recommend Canva as a productivity tool as well. And what you get is not any less than a professional graphic designer would make for you. They have maybe more experience and more design it might be fancier in some ways. 
But it's all about effectiveness and if you look at the designs and the templates that Canva offers these are great to work with. Another important thing is that there is an Extensive Free Plan available. 
I pay for Canva maybe once a year only a couple of months. And then I just turn back to the free version. I maybe never paid because I'm always in the first 30 days. You cannot do this too many times with the same email address because that never works. 
What I'm trying to say is that the free plan is already extensive and very powerful. I could recommend just starting with the free plan. 
But if you, for example, are into more social media platforms, or you want professional templates on images you will see that the images in the graphics on the free version are rather limited. Compared to the pro one. And since the pro one isn't expensive at all, the Canva pro plan might be a good option.
09:37 Canva Free Online Design Tool Use Cases
What can you use Canva for?
Well, as I said almost anything online and or printed these days. Because whatever you make you can print it as well on all kinds of things like:
But initially, it was mainly for online and for the graphic design especially for:
Social media 
Marketing 
Education 
Business 
Personal branding
As you can see in this slide, there are a lot of options. 
And here you have some popular designs. If you click on one of these categories you will be taken to the popular designs in there. And in a matter of minutes, you will have your own:
Great letterhead
Great invitations
Christmas cards
10:26 Canva Reviews
What are other people saying about Canva?
Well, as you can see in general, it gets a rating of around 4.7 out of 5. And a 9.1 out of 10.
It's very effective, simple, does everything I just explained to you, it's easy designing for everybody. Even those people who are not creative at all. Even if you're a beginner it's easy. 
They have a lot of tutorials to guide you through the process. Even if you're not technically savvy you can use Canva for sure.
11:01 Time saved or extra money earned
We are here for the productivity secrets.
So, what I have done is I've made a calculator to show you how much money you can save per week by using Canva. 
And we do this by having two variables: you have the hours per week spent on designing, and you have your client fee or rate per hour. So, those are the only two variables. 
How many hours per week are you spending on designing Ad Covers in general for your Facebook page or your Instagram Page, stories or videos. 
What is the amount of money you can charge clients by freeing up this time? 
For example, if you save one hour per week, you could spend one hour more on your clients. Which would then generate you in this case thirty dollars. But even if you don't have clients that you work for you will still save a lot of time which translates also into money if you attach your worth per hour to it. 
We are going to this calculator now. And as you can see here, we have those two variables again. In this case, let's assume we spend two hours per week on designing.
The internal rate that you calculate for yourself is thirty dollars. What we have done here is calculate two hours times thirty dollars which would be 60. But since Canva will also take some time we deduct 50% of your potential savings to account for this.
And since the plans are free or only 10 dollars per month. We don't take this into account. But from my experience, I think 50% is too low. The extra income that you could make or save money per week would be much higher in practice.
But to stay on the safe side let's just take 50%. So if you would have a couple of designs per week, and it would take you like a day to design Facebook or Google Ads for responsive display ads for example. 
With an hourly fee of 60 this already would save you 240 per week just by using Canva. But even at a more moderate 4 hours at 60 obviously it would save you 120 per week. 
Which would translate to almost 5,000 per year! 
This can go very fast, very soon. Alright, so it's obvious that it can save you a lot of time and therefore, money. 
13:53 Overview of Canva Free Online Design Tool  
And as usual, now we are going to go to the tool itself. To show you the pudding and let's have some.
Here we are in Canva I'm in full-screen mode as you can see to make it a bit better visible for you guys.
What I am doing now is some kind of challenge from one of the Canva tutorials. There are lots and lots of tutorials for everything. You can think of and this as a two-minute version to show you what Canva can do and how easy it is to use. 
I'm just going to demonstrate this, so you can see how easy it is. We'll scroll down and the first assignment is to click on the circle to change it to your favorite color. 
Well, if you have a look at this area of the screen, we should change the color of this item. Now I'm clicking on it. And now you can maybe tell me where I should change the color. 
It's not that difficult because if you look at where we are there's only one thing with the correct color that's over here. Here we can change this color. 
And the next assignment would be to search for a hat and put it on the monkey. Well, on the left-hand side you can search for every kind of category. 
We have 
Templates 
Uploads
Photos
Elements
Text videos  
Background  
Folders 
And more if you want you can upload your stuff. 
But in this case, I wanted to search for a hat. We could do this in two places in the photos. You get well I'll just demonstrate this to you. 
This gets you a whole series of hats. But as you can see wherever there is a crown that means that this is the pro version. And we are looking for free ones. 
But more importantly, these are just images, not sketches, drawings or graphics.
I'm switching to elements to see what we have got here if we are looking for a hat. This seems like a nice one. I'm just going to drag it onto my monkey. And resize it a little by grabbing the bars at the side as you can see. Let's do it like this so, that is assignment number two. 
Well, the third one would be adding a background to this page. We can choose from backgrounds in the background session. Or we could also go to images and search for the beach or something.
And if I'm dragging this onto my background and wait until it fits. I can just release it. And I have added the background to my Canva drawing. The next assignment would be to search for fruit. Your favorite image into the frame below.
You can make a frame for a different or a specific size if you like. And this way it's easy to have the image or the graphic accommodate the exact right sizes that you want. 
In this case, I'm going to look for fruit, more specifically strawberries. I like strawberries and this would be a nice image. I'm just dragging and dropping this into the rectangle as you have seen before. 
The next assignment adds a page title. Choose a template from the second left and then click upload and use your photos. All right I'm going to go to the template area. And I think this would be a nice one. 
I replace the current page. Here you can say whatever you like. ToolFinderr Rocks for example.
And you can type whatever you want this is a subtitle for example. And here we can change this into like this. As you can see, I made a big screw up over there so like this. That makes the tutorial complete now. 
I'm going out of the full-screen mode. I want to show you some other things for example. This is one of my covers that I needed for Facebook in a certain dimension. And if you have a Canva Pro plan subscription then it's one-click resize by clicking over here. 
What this does is it converts your current graphic, your current image into the right new dimensions. And it will actually, do almost all the stuff you would normally have to do manually. It still keeps the right aspect ratios and the settings will still be correct. 
How does this work for example if you want to start from scratch?
I will go to Home and we can see here that for example, we could search for Facebook Ad. It has the dimension 1,200 by 628 as you could see briefly. 
If you want you can just select one of those and change it to your liking. Now of course you can change the title, the subtitle and do all kinds of stuff with this Facebook Ad if you want. 
Again, if you have a Pro plan you can resize it with one click. I cannot do this right now because I don't have the pro account at this moment. 
But as you can see I just wanted to show you that it will change
as good as it gets to the new dimensions for e.g.:
Instagram 
Twitter 
LinkedIn
with the push of a button. 
And that would save you hours and hours of doing this manually. I can highly recommend it if you have multiple social media channels that you're working with. 
Then you should definitely go to for the Pro option. You can try it for free for 30 days.
Let me see I'm just going to show you right now. The pricing would be I think 8.99 per month. Yes, and you can try it for free. You can try the whole plan for free. Just create your account and go. 
Going back to this, I'm going to close this. 
This is an overview of all my designs. As you can see, I just did this. And if I want, I can just delete it. And the other ones are all in here. Lots of those I made with Canva Pro just switched them from one size to another.
But as you can see, I also made an e-book in here or at least a lead magnet. These are the 10-best free SEO tools as you can see and this is the whole lead magnet.
It consists of three different pages with tools like a rank mobile-friendly test. SEO seed keywords etc. 
So, to go back to my designs you just click on the home and go to all your designs. You can just pick what you want. For example, I always write my dimensions here because that makes it easy for me to find the correct one and what type of design this is. 
In this case, it's a Facebook Ad video. And I have a couple of different ones to accommodate for example Google Display Ads. You need multiple graphics which they can then post on multiple different devices as well with no sweat. 
These are two different ones I used for SneakerWijzer, the sneaker comparison website.
All right and the last thing I wanted to show you is how good the tutorials on Canva are. As you can see there are a lot of different ones. And it also keeps track of which ones you completed or not. But for example, how to:
Print 
Save your design
Share hints 
Use a template
All kinds of tutorials are right in here.
As I've shown you before you can save a lot of money if your eve hired some graphic designer to do stuff for you. That is still an option in some cases, of course. 
Because obviously, within Canva you are still limited, but limitations are almost non-existent. If you see the number of combinations you can make with:
But still, sometimes it could even be handier or more convenient or even more cost-effective to just hire somebody to do it for you. 
But if you're a little handy with computers, and you're creative, Canva is the tool for you.  
I hope you liked this tutorial and good luck with Canva and I wish you a lot of productivity.
Good luck
Olaf the ToolFinderr