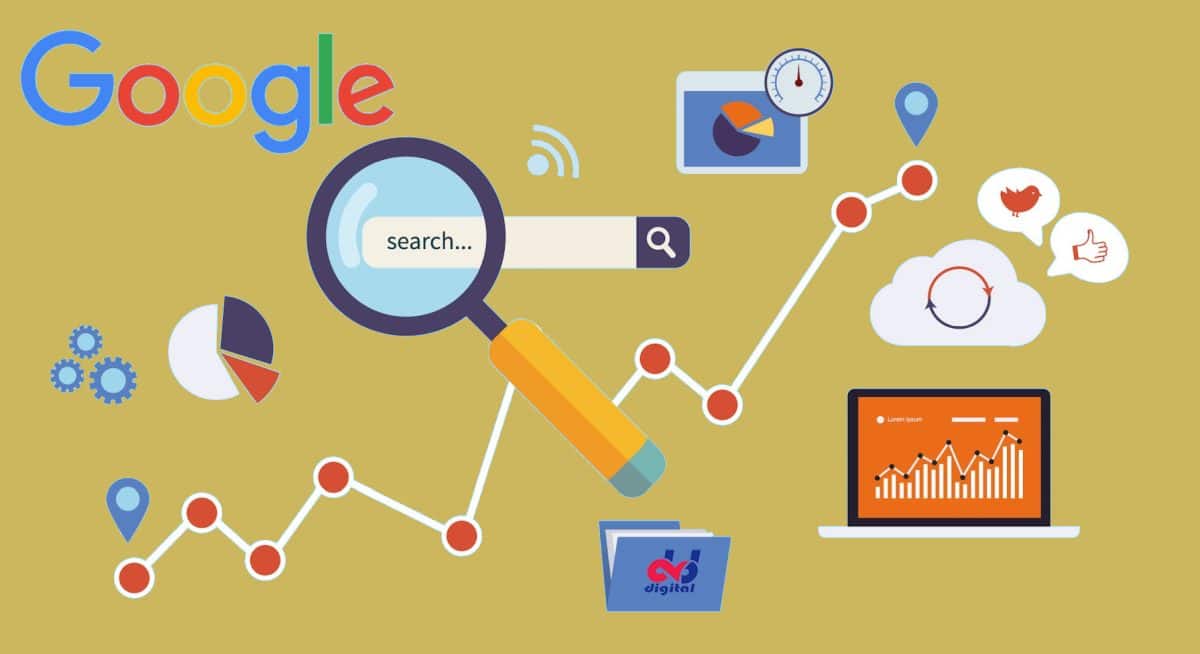 Jan 17

Page Rank Checker · Rank Tracking Tool · Google Keyword Rank Tracker

Posted at 4:30 pm

in

Tools
Productivity Advice for cell phone or tablet
This page is optimized for desktop or laptop computers.
For example, the calculator, the screenshots, the video, the reviews and the tools used for this page are much better enjoyed on a large screen.
Of course, you're welcome to read on, but I wouldn't be any good at productivity if I didn't point this out
My advice: just email this post to yourself with the default Share Option on your device. Then you can read comfortably on a large screen whenever you're ready. 
It's just a tip!
If you need to track the rankings of multiple websites, Rank Tracker is for you!
Rank Tracker is my go-to tool for (duh…) rank tracking and client reporting. The tool is not as intuitive or good-looking as, for example, Semrush, but it is very powerful and straightforward.
I use it all the time for my own websites and also to give my clients detailed overviews of how their Google ranking is progressing.
And finally: Rank Tracker is great value for money compared to many of the other SEO suites out there.
Why did I need Rank Tracker · Best SERP Tracking Tool
For my SEO agency, I needed accurate rank tracking to demonstrate the progression to my clients
I spent WAY too much time reporting to clients.
I always want to know how my efforts in link building etc. impact the ranking of my websites and funnels.
Rank Tracker Tutorial Video · Page Rank Checker
Watch my tutorial to see Rank Tracker in action. 


Rank Tracker Features · Page Rank Checker

Benefits Rank Tracker · Page Rank Checker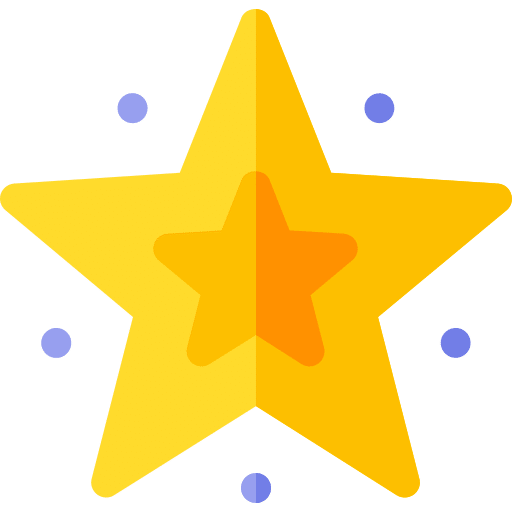 Rank Tracker reports are 100% customizable and white-label.

Sharing them with clients is super easy. A click of a button gives you a shareable link.

Or better yet. Create a scheduled task, and rank tracker will send your agency's reports to your clients on Autopilot!
Characteristics Rank Tracker · Page Rank Checker
Rank Tracker Reviews · Best SERP Tracking Tool
Frequently Asked Questions
Software tools are always in continuous development. This means that it's likely that the tool that I'm showing in the tutorial and/or in the screenshots will be different today. The information itself will just be as valid though.
If you need support with one of the tools, please go to the support page of the tool itself. Follow the buttons on this page to go to the tool and search for their support. Every tool has a frequently asked questions section and/or a support department where you can create a ticket. If you do email me with a support question, it just won't get answered, sorry. Otherwise I could never be productive and wouldn't be able to provide value anymore 🙄 
If your question can't be found in these faq's and you feel that it would really benefit you and other readers to be answered, please send me an email 📧
Tools used to create this post
All
Chrome
Media
Productivity
SEO
Time Tracking
WordPress
Rank Tracker Video Transcript · Page Rank Checker
Hello,
If you have a website or sales funnel, then probably you want some traffic to go to your website or sales funnel.
And if you want organic traffic as well, you need to know how well your keywords are ranking. If you have only one website or one sale funnel, you could do with some free tools without a problem.
But when you have many keywords, multiple websites or multiple sales funnels then it starts getting complicated.
Especially if you are running an SEO agency, and your clients want to know how well you are doing regarding their ranking. Then you need some sophisticated tools to do your rank tracking. And also, the rank tracking for your clients.
This is what I'm going to show you today.
My name is Olaf I'm your ToolFinderr.
Today I'm going to talk to you about the SEO PowerSuite and more specifically Rank Tracker.
Well, as you can see from this home screen, you can already see what it does. You can check your rankings as many times as you want because it's unlimited.
You can immediately see if your site moved up or down by these arrows. And with the graph, you can see your progression over time, plus you can show your customers as well as how well you are doing.
01:17 Why did I need Rank Tracker · Page Rank Checker
Well, you want to know how am I doing, how is my website doing, how are my sales funnels doing, right?
And for my SEO agency, I needed accurate rank tracking to demonstrate progression to my clients. Because if they're paying you monthly, you would also like to show them that it's working!
To demonstrate this, I spent way too much time on reporting because I used some tools that had no built-in reporting. I had to do use Excel and PowerPoint and all other things, and this costed me a lot of time.
Furthermore, I wasn't happy with the rank tracker I was using because I got all these SERP search engine result page stuff getting in the way. I wanted to show just the organic ranking, without all the features that Google is having these days.
Yet another wish: unlimited reporting and unlimited searches. And also, be able to see if my keywords were maybe out of the top 100 and then to see where they are. With lots of tools, you can only track your keywords if they are within the top 20 or the top 50 or something.
Plus, I wanted to do something more without breaking the bank. If you do this with other tools, most of the time you pay a lot of money. Because you have to do a lot of searches, and you pay for this as well.
Finally, I always want to know if and how my efforts are paying off regarding link building. I want to know if what I'm doing is sorting any effect at all or not, and if so, how much. What is working and what is not.
For this, you need accurate rank tracking. Every week, every month, or how often you want.
03:11 What is SEO PowerSuite Rank Tracker · Page Rank Checker
SEO PowerSuite is an all-in-one SEO suite. And I have the whole suite, so I could do all this stuff.
But to be honest, I only use Rank Tracker. I have used the other tools as well, and they are pretty good.
But I'm not doing my link outreach in link management, for example. And for site audit and content optimization, I use other tools. For backlink research, I use Semrush.
Therefore, I eventually went for Rank Tracker only. But if you want an all-in-one SEO-suite solution, you could also opt for all of those tools. Suit yourself I would say: you can try them and compare them with other ones.
In my case, I prefer to use Rank Tracker over the other rank trackers. The other tools that SEO PowerSuite is offering I don't use.
04:05 Features Rank Tracker · Page Rank Checker
What are the features of Rank Tracker?
From now on, I'm only going to talk about the Rank Tracker module. Well, they have almost every search engine under the sun. So, that would be no problem. Wherever you live and whatever you do.
You can analyze 10 competitor websites at the same time as your own.
You can get your rankings with images, videos, news, and all the SERP options that they are having the snippets these days. I prefer, and my clients prefer, not to have those included. Because I want to keep them clean and just use the let's say normal organic ranking.
And you can get rankings from different countries. Again, wherever you live doesn't matter.
It will show you multiple pages ranking for the same keyword if you prefer to do so. You will get a notification if a wrong page ranks for your keyword.
Finally, you can create professional ranking reports for your clients. And this also in your language. You can schedule them to be sent via email whenever you want. You could:
Upload them to the website
Share a link
Send a PDF
Especially if you are and or have an agency in SEO, this would be my go-to tool. Because If you want to show your clients the progression they are making via your services, Rank Tracker is the best option in my opinion.
05:31 Benefits Rank Tracker · Page Rank Checker
Talking about the benefits.
What you can do with Rank Tracker is show you comparisons. For example, if your keyword went up or down and by how much, and what it's doing compared to your competitors.
It's all unlimited. So, if you pay for example Rank Tracker yearly, it doesn't matter how many projects you have. And with projects, I mean for example clients.
Or how many search engines you use, the number of websites or web pages, the number of keywords, and the number of search results. These are all unlimited!
This is a big advantage and a Unique Selling Point compared to other tools like Semrush.
Because most of those have limits. And if you go over those limits, you have to pay more per month every time and again. You can choose to have your ranking with or without the SERP packages. The so-called snippets as I mentioned before. The fees are very affordable compared to monthly payments.
06:30 You Can Opt For Rank Tracker Stand Alone Too · Page Rank Checker
And you also have the option to buy single modules. And with that, I mean you can buy Rank Tracker without having to buy the whole suite.
There's also a free test version available. So, you can download the software and test drive it for yourself and see what you can do. The thing is, you cannot save the project.
But then this gives you a good option to test the software for yourself. And see if it does what it should do and if you can use it in practice.
It saves you a lot of time and since we are in the productivity secrets area. This is also a very great advantage of using SEO PowerSuite Rank Tracker. Because automatic reporting is stellar.
You just enter your stuff, upload your logo, and you can schedule this to be sent to your customers whenever you want.
The other big time-saver is the tracking on autopilot. So, you can have the scheduler run every:
Doesn't matter.
07:27 SEO PowerSuite Rank Tracker Reviews
If you see what other people are saying about SEO PowerSuite Rank Tracker, or as PowerSuite in general, you can see it varies between let's say 4 and 4.4.
And on a scale of 10 even a 9.1, people are very enthusiastic about it. To be honest, it takes a little of getting used to.
It's local software so, you have to install it on your computer. Which is a bit different from most of the others are doing.
But one of the biggest advantages of SEO PowerSuite is the plethora of options that you have. So, you can fine-tune this to your needs, and if you are an SEO specialist like me, then you will need those pretty soon.
And I have seen that with a lot of other tools, at least within the rank tracking department, there are some limits that I couldn't get my head around.
I turned back to Rank Tracker because Rank Tracker was my first go-to tool for rank tracking.
I tried a couple of other ones, but I'm still using Rank Tracker because of the benefits I just explained.
08:32 Success Stories Rank Tracker
Other success stories of users.
Matthew Woodward he's a big and known internet marketer and blogger says that.
"He's been using this for a number of years, and he's thrilled with it. It's the best all-in-one suite he knows, and he is also very content it's."
"Certainly, one tool that I can recommend."
Is what he's saying. Well, Chuck says the same as I just did:
"We've tried various SEO tools none come close to SEO PowerSuite these tools provide friction we can't find anywhere else."
Well, I'm not totally agreeing to the statement that non-come close. Because it depends on what you're using it for. But I do agree that there are a lot of tools within SEO PowerSuite that you can't find anywhere else.
For example, also the link assistant. If you are going to do outreach. And are going to do backlinking yourself. This is also a very interesting module to look at.
Robyn is saying something likewise.
"And she's pleased with the software, it's easy to manage and digest."
I agree you have to get used to the interface, but once you do, you can see it's effortless for you to use.
And as you can see, there are a lot of other big companies using the software as well. These companies you see many times also using other software just like I do.
So, I use various SEO tools across the board. And as I just explained, I use SEO PowerSuite mainly for rank tracking. But as mentioned link assistant is also a very powerful tool.
But as usual, we're going to test drive ourselves. So, the proof of the pudding is in the eating, and we will go to the tool shortly.
10:17 Rank Tracker Tutorial · Page Rank Checker
But first, I want to tell you what I'm going to demonstrate.
It will not be a full tutorial or a course because there are so many options. Plus there are 4 different modules as well.
Therefore, I'm going to focus my attention on Rank Tracker and show you what that can do for you. I'm going to show you Rank Tracker, we will do some checking, and we will do some filtering.
I will show you the graph that's underneath the results, and we will check some URLs. So for example if there are problems with them.
Then I will show you the settings that you can customize. After that, we will go to reporting. I will show you how you can make them your own, and I will show you how you can change the language.
So, whatever country you're from, you can use it at least in a lot of countries. In addition, you can schedule a report and I will show you how to do that as well.
Let's go!
Here we are in Rank Tracker. And as you can see, it's local software it's not in a browser it's just working on my Windows 10 computer.
In this overview, you will see a couple of things. Well, here we are in the Rank Tracker, as you can see. On the left-hand side, we have a menu. You can have a:
Ranking summary
Rank tracking
Keyword map
Keyword research
Competitor research
Check your domain strength
Reporting
11:38 Rank Tracking & Reporting · Page Rank Checker
Today I'm going to focus on rank tracking and reports only.
And what you can see here is we have a couple of columns. The keyword itself, the number of searches, a couple of different search engines.
I use Google mobile and Google the Netherlands. And here you can see the SERP features that you are ranking for.
The ranking pages, the check date, the keyboard efficiency index can help you identify potentially very interesting and powerful keywords. Next to that the keyword difficulty for the different search engines.
As you can see here, you can customize all these columns. So, I could add all kinds of columns if I want. And then they will go to the right.
I can also change like so, and now we've switched these two columns. So, you can do a couple of nice things. For example, if you want to make a print screen and send this to somebody you can do this easily.
12:41 Check Google Rankings · Best SERP Tracking Tool
What we will do now is just check rankings. The last time was July 7 as you can see.
I'm going to check the rankings for all of those. And let's go.
This will take some time. I will get back to you once it's finished.
Now you can see it's done. And we can see the date of today showing up. We can see some progression or maybe not. It depends on what we're doing, and it's very easy to filter and sort.
For example, now it's been sorted by the number of searches.
You could also easily sort by the progression or by position. In this case, I will make this a little broader.
If you have keywords that show up with a thumbnail in the SERPs, then it will show here and as you can see, we are on number 1, 2, and here number 4, 5. So, it depends a bit.
13:46 Track Your Ranking Over Time · Best SERP Tracking Tool
And if you want you can go for example to this one. Here at the bottom, you can see what it has been doing over time. And in this case, you can filter by six months, or three months, or one month or well, it's pretty steady five-six something like that or the total period.
This is also interesting if a client asks you How much have we progressed? Is it worth investing in?
You can see well we started here as you can see at number 19. We're at number two sometimes, and now we're at number five. And now we're at number six. But if you want to rank even higher, we should do something more. For example, backlinking or whatever.
You can sort by all these columns:
Number of searches
Google mobile
SERP features as well check the date
And if I go to another client, for example. I would go to this one. What I want to show you here is I have some tags that are specifically interesting keywords for this customer.
15:00 Filter by Tags, Search Volume etc. · Page Rank Checker
We just started doing work for him. Here if you filter by Marc, you can see all the interesting stuff that he is concerned about, and wants to rank high for.
This is also a very interesting feature, in my humble opinion.
Because this gives you a lot of power to drill down on the interesting keywords as well. And if you want you can filter by almost anything.
For example, the number of searches should be more than 100. The average rank should be less than 30 for example. And then you have your filtered list.
Now you can drill down even more. If I clicked by Tag contains Marc, then I will get this list even more specific. This is also a very nice feature of Rank Tracker. And as you can see, you can schedule this as well. If you want, you can use this tool to do this automatically every week.
And send a report every week to customers of yours without you having to do anything ever again.
One other thing I promised is the ranking pages. Well, if there is a ranking page that is inconsistent with the keyword. So, maybe there's a page that is ranking, and you don't want this. Then you will get a notification with an exclamation mark.
That would give you some notice that you should pay attention to this keyword. And you should maybe change one of the pages that are ranking.
17:04 Rank Tracker Reporting · Page Rank Checker
If we go to the reports, you will see we have a lot of options. There are standard templates as you can see here. And on the right-hand side, you would see what this report would look like.
If you want, you can change it. Here we have the report with some dummy data. I could add all kinds of stuff. Detailed view of your keyword rankings. The rankings by search engine, visibility keywords moved up and down. You can just create whatever you want. Change the header, change the footer, summary text.
I would like my logo to be included. I can edit this widget from here. And I could say I want my company logo or my custom logo. I will choose the company logo all right this is Olaf, this is already the correct logo. I would enter this like so and save it, and then you will see your report will be transformed into your report.
This is a preview of my customer's website. So, you could also change this, and we could change everything within this report. And like this, we have a lot of different report templates.
For example, keyword research would be like that. If we save it, you can see what it does in the language of my customer.
19:02 Customize Your Client SEO Reports · Best SERP Tracking Tool
But if I want, I can also change that. When I change this to English, the keyword research report would be changed as well. As you can see here: expected visits, searches, and competition.
These are all very interesting reports. The first one being the most interesting, I would say. I could print this as a PDF or print it on paper, or I could schedule this to share it with my clients whenever I want.
I can also share it with these buttons or publish it on a website. And for example, if I want this to be scheduled every week, I would choose to publish a report for this customer. And indeed, this is the template that I want. Then I would say I want to email it as an attachment, I can specify my name and the email address and this is how that works.
So, with Rank Tracker, it's effortless to track the ranking as you could see over here.
It also saves a lot of time when you use the reporting functionality, with which you can change their templates into your own. Have your logo maybe, or also their company logo or whatever you want.
Just create beautiful reports as you can see here with ups and downs:
Which search engines
How we are doing
How we are progressing
Even the positions' history per keyword
And this you could send automatically to your client.
You never have to look back and just let SEO PowerSuite Rank Tracker do its thing, and you're good to go.
Well, I hope you like this, and I will see you in the next video.
Good luck 🍀🙏
Olaf the ToolFinderr