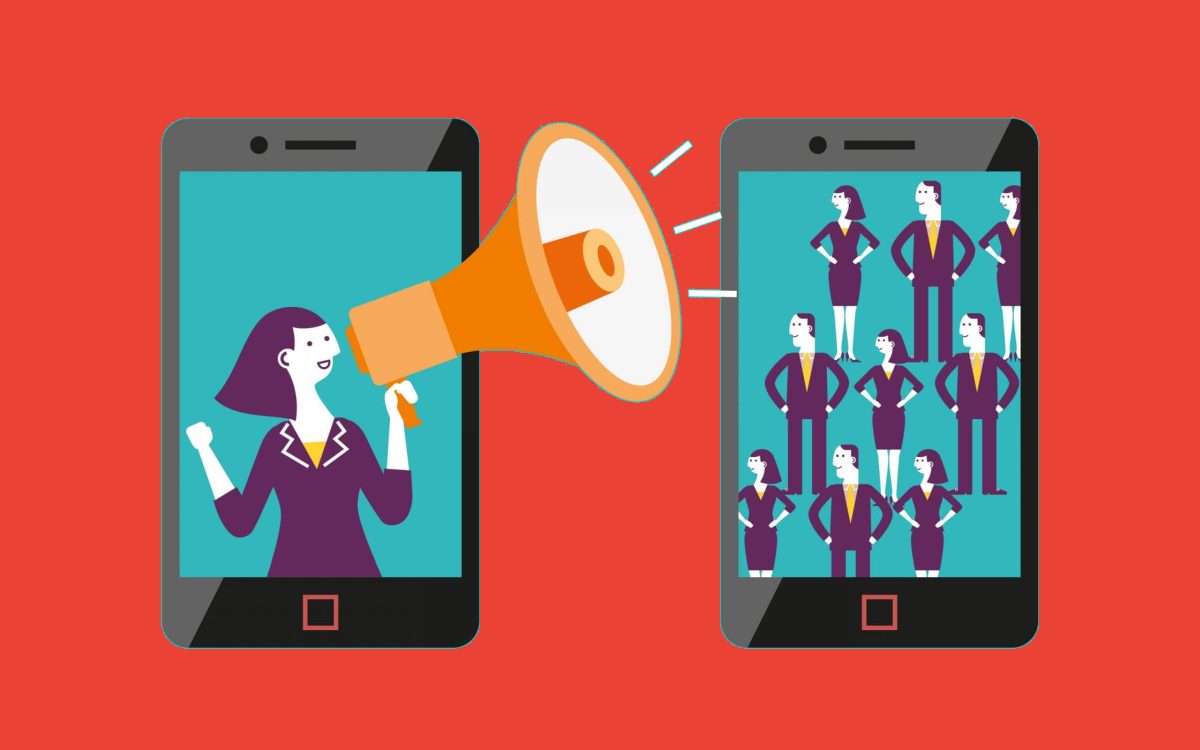 Jan 17

Referral Marketing Software Tools · UpViral Review

Posted at 6:27 pm

in

Tools
Productivity Advice for cell phone or tablet
This page is optimized for desktop or laptop computers.
For example, the calculator, the screenshots, the video, the reviews and the tools used for this page are much better enjoyed on a large screen.
Of course, you're welcome to read on, but I wouldn't be any good at productivity if I didn't point this out
My advice: just email this post to yourself with the default Share Option on your device. Then you can read comfortably on a large screen whenever you're ready. 
It's just a tip!
More Leads? UpViral is the tool for you!
Building an email list is crucial, as we have seen previously. So, how do we go about it?
You can use smart opt-in software like Thrive Leads, but still, you would have to create a hell of a lead magnet and run a lot of ads to get your list going. 
This can get expensive, very quickly.
A smarter option is to use UpViral, the best of all the referral marketing software tools.
UpViral is a brilliant system that gives you another way to gather lots of people for your email list. 
By referral (think Dropbox).
Why did I need UpViral · Referral Marketing Software Tools
My reasons:
Relying on paid ads only can be very risky and expensive
Building an email list can take a long time
Managing sweepstakes and giveaways is complex, hard to track and time-consuming
It's very hard to get things to go viral 
Advertising gets more and more costly
Through contests and/or giveaways it's easily possible to get thousands of new subscribers to your email list, and just having to spend a couple of hundred dollars to do so.
In UpViral there are many examples and case studies on how you can achieve this. And with the intuitive interface, it's easy to set up, use, and manage. 
Now just let your email list grow on steroids, and you will be very glad that you gave UpViral a shot.
This is my #1 in terms of the best ROI on Email Subscribers
What is UpViral Referral Marketing Software Tool
UpViral is a so-called Viral Referral System Software tool that you can use to create:
Sweepstakes/contests
Rewards/giveaways
Waiting lists for product launches
UpViral Tutorial Video · Referral Marketing Software Tools
Watch my tutorial to see UpViral in action:


Referral Marketing Software Tools · UpViral Features
UpViral Benefits · Referral Marketing Software Tools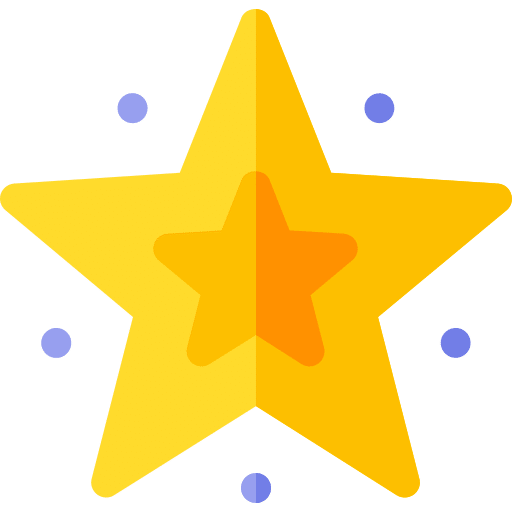 For me, the best part of UpViral is the support you get in the system.

It can get a bit overwhelming at first. But when you check the tutorials in the learning center and the business cases, you will have your campaign up and running quickly.

Then wait till you see those results...
Referral Marketing Software Tools · UpViral Characteristics
Type: Email List Builder/Referral Marketing Software Tool
UpViral Reviews · Referral Marketing Software Tools
Frequently Asked Questions
Software tools are always in continuous development. This means that it's likely that the tool that I'm showing in the tutorial and/or in the screenshots will be different today. The information itself will just be as valid though.
If you need support with one of the tools, please go to the support page of the tool itself. Follow the buttons on this page to go to the tool and search for their support. Every tool has a frequently asked questions section and/or a support department where you can create a ticket. If you do email me with a support question, it just won't get answered, sorry. Otherwise I could never be productive and wouldn't be able to provide value anymore 🙄 
If your question can't be found in these faq's and you feel that it would really benefit you and other readers to be answered, please send me an email 📧
Tools used to create this post
All
Chrome
Media
Productivity
SEO
Time Tracking
WordPress
UpViral Video Transcript · Referral Marketing Software Tools
You already know how important your email list is. But how are you going to build this list?
I mean this can take years in your niche. And you should not waste any time doing this. 
I've tried for years to build up my email list. And what I found out, again and again, is that it is a difficult tightrope you are working on. Because if you are putting in a lot of money to get those people on your list, you need to make money fast out of that list to make this a profitable business model. 
I've tried lots of options and the best one I'm going to share with you today. And that is using a referral marketing system called UpViral. 
Stay tuned!
My name is Olaf I'm your ToolFinderr.
Let's find out how UpViral works.
00:52 Why did I need UpViral · Referral Marketing Software Tools
Why did I need UpViral?
Well, I wanted to grow my email list and as you know the email list is the most important thing you have in your business.
It's vital for every business. But it can take up a long time and if you want to build it up by relying on paid ads this can be very risky and expensive. 
There is this need to have your email list that you can send messages to again and again. 
But if you are running giveaways or sweepstakes contests whatever you call them, you will know that this is complex.
It's hard to keep track of who is winning, and it's time-consuming to set up, even if you are experienced in it. Besides, it's very hard to promote things on Socials and get them to go viral. 
You must use a good referral software tool to help you with this. And lot but not least, advertising gets more and more costly. 
So, the ROI is diminishing, and you must build your email list like 20 years ago… But if you are starting today, or you have to start it, please pay attention. 
Because UpViral will help you grow your business faster than ever before. 
02:12 What is UpViral · Referral Marketing Software Tools
What is an UpViral anyway? 
Well, as they say, themselves you can create a perpetual traffic machine. Which means with the right setup, you can have evergreen referral systems going, that will bring you leads, sign-ups or at least people to your email list without doing anything. 
That's why it's called viral. Because the whole idea is to get people to share your message and share whatever you want them to share because they will earn points by sharing. And that will bring them to the top of the leaderboard. 
The more they share, the more they do what you want them to do, the more points they can gather and thus they can win your prices. 
UpViral is a software tool that you can use to create: 
Sweepstakes
Contests
Rewards
Giveaways
You can unlock things, prizes whatever you want. 
And you can use it to create waiting lists for product launches as well. So, if you are for example a ClickFunnels fan or a Jeff Walker fan, you will know how important it is to create a product launch. 
Then UpViral can help you to build up the suspense. And whenever your product is ready to launch, it will go out with a bang. 
03:31 Features UpViral · Referral Marketing Software Tools
What are the features of UpViral? 
There are a lot, even more than I have mentioned here. 
Let's see and start from the top. 
They offer you leaderboards as I mentioned before. 
You can have incentives that will unlock. For example, if they shared it a couple of times, and they earned let's say 100 points, automatically they get an incentive. 
It has built-in social sharing, so for example if you share it on:
Facebook
Twitter
Pinterest 
LinkedIn 
You get certain points for that, and those points you can establish yourself. Just enter the number of points that you want to reward for doing this in the system. 
It has retargeting and tracking options. You can even when you have a subset of people that are already sharing you can use automated email marketing for them. But the other ones you can retarget again and again to get them to share as well. 
UpViral has built-in fraud detection. Because sometimes people trying to scam you because they want these prizes. They get detected by the system automatically.
You can put it on your custom domain. 
And this is a very important feature to me, you can add custom actions. For example, not only social sharing, but you can also say I would award them 200 points for filling out a survey. Or 100 points if they go to a certain landing page of mine. 
These are powerful features to get those people, to do what you want them to do. And after that, you gather a lot of information from it. And you can even market that over and over again. 
What do I mean by this? For example, if you have a survey, and you reward them with many points to fill out that survey, this typical survey can give you a lot of insight into who are the actual buyers or not. 
As said, you can have an automated email marketing campaign. It can also easily be integrated with your email marketing autoresponder. 
It has automated campaign scheduling built-in as well as Auto-select the winner and Auto-send prizes and rewards.
And you could also choose to handpick the winners and send that out through the system. 
It has built-in A/B split testing. 
And UpViral comes with ready to convert templates. 
As said, these are not all the features there are even more than this. But it gives you a pretty good idea of what you can expect. 
06:07 Benefits UpViral · Referral Marketing Software Tools
What are the benefits of UpViral Referral Marketing Software Tools?
Well, it generates free leads like never before. 
I mean normally you would have to pay whatever you do. 
But if you use UpViral to build the right incentive, and you award them with the right prizes, you can easily get this to go viral. In the beginning at least. Nothing will ever be viral for a very long period except for Covid-19…
UpViral can help you generate a massive list of leads or suspects. And it would cost you almost nothing. So, you can get more subscribers to all your social channels. 
For example, you can ask them to:
Like you on Facebook
Like you on Twitter
Subscribe to your YouTube channel
Or whatever you want them to do
After your campaign is over, you will have a huge build-up across all of your social media. 
As I said before, you also have custom actions. So, for example besides sharing to all of your social media you can get people to:
Attend a webinar
Watch a Facebook live around your product. For example, how do you use this product? 
Fill out surveys
Go to certain sales pages 
There's no limit: whatever you want them to do, you can get them to do. At least when you reward those actions with appropriate points! Then it will be interesting for them to do so. 
In the system, you get lots of free training and webinars or tutorials, so you can get off to a flying start. 
Plus you can automate everything that's in it. I mean obviously, you have to set it up but if you do this you can even create evergreen campaigns. 
Finally, you can improve your marketing ROI vastly. 
Because apart from setting up the campaign and maybe doing some additional ads in the beginning, this will grow and grow out of itself. Depending on how well your campaign has been set up, obviously. 
So, to sum it up you can build an awesome email list in your niche fast.
08:15 UpViral Reviews · Referral Marketing Software Tools
Over to the reviews as you can see. 
It gets a rating of 4 by one review and a rating of 3.7 by six reviews and another one of four. 
Although I can understand the 3.7, I think today the rating would be much higher because they have turned around the whole system to a completely new version.
In the beginning, it was a bit complicated, and some things were a bit glitchy. 
But those are all things of the past. 
I think if the same people would review it again. It would get a lot higher rating by them as well.
08:49 Success Stories UpViral · Referral Marketing Software Tools
Some success stories as you can see.
Well, here Michael says, 
"It helped us build a responsive 30 000 plus list in a new market in less than six months". 
And this guy even got 72,000 leads in two weeks. 
Now, this is a crazy story: over 230,000 leads in just six days! Don't expect this to happen in the beginning, though. 
But if you are a seasoned and experienced UpViral user, you see those results coming in faster and better than ever. 
And here we have another guy: he says in 12 days he had over 6,000 dollars of sales and 2,100 new leads! 
The investment you do in this software will pay back almost instantly. Because if you do the right campaign, and you have something nice to offer them, UpViral will generate leads like nothing you've never seen before. 
And 90% of the new leads are free. 
You get them because other people are promoting your giveaway, or your contest, or your sweepstake, or your rewards.
But as you have come to know by now, the proof of the pudding is in the eating.
I'm going to demonstrate to you UpViral now. 
10:15 Demonstration UpViral Referral Marketing Tool
What I'm going to show you in this demonstration is not a complete training because that would take more time than we have in this presentation. 
But I'm going to show you the basics and how to run a campaign:
I will give you an overview of the dashboard
Set up a campaign with you
Show you how this works 
There's a really easy workflow in it in the latest version!
If you just follow the UpViral system you will get there:
Decide on the incentives we are going to give away
Build a lead capture page
Build a social share page
Set up email notifications
Promote it
That's it!
And after that, I will show you a little about the free training that they are offering so, stay with me. 
Here we are in the UpViral dashboard as you can see.
And I just created a couple of campaigns in this account to show you how it works. So, these are not long-running campaigns as you can see. 
11:10 Create a Campaign in UpViral · Referral Marketing Software Tools
But just to give you an idea of how to set this up and how UpViral works. For now, let's see what you have to do if you want to start up a new campaign. 
I will show this to you in an overview. I will go back to this top campaign that was created 19 days ago but started two days ago, to show you how to finish it and how to do this. 
Creating a new campaign costs a lot of time, and since this demonstration is not intended to be a complete training or a complete guide from A to Z, I just want to show you an overview of how this can be done. Next we will go to an actual campaign to see the result. 
Alright, so let's see. If we create a new campaign, I'll click this button and I will call this test ToolFinderr for example. You will see that it gets created like so. 
Now on the left-hand side, you see the steps that we have to take:
We start with incentives or grand prizes.
Then we add the actions that we want the people to take
Then we have to design the landing page and the share page
Next we change the social appearance, which is how things would look on Facebook, Twitter or LinkedIn, if people are going to share our contest
Then we would end up in the general setup:
We have to set up email notifications that gets generated from within UpViral
Link it to your autoresponder because if you do so you can use ActiveCampaign or other autoresponders like Mailchimp, AWeber or ConvertKit, to follow up on your new-found and newly gained leads
Because the email notifications in viral are limited to the contest or the giveaway. And with your autoresponder of course you can do a lot more. 
Then we have to go to advanced to see what we can do there and install the stuff.
Then review and start as you can see. 
13:38 Help and Support in UpViral · Referral Marketing Software Tools
And within UpViral, there's always help available. 
So, for example, if you don't know what to do, you just click this. And it will guide you through a very nice system. In this case, for example what are incentives and how do you use them. Or what is the grand prize and how do you use it. Or how does this menu at the left work?
It's very handy for example if I would go to action, and I would click on the helper I would get something else as you can see. So, its context related. 
Let's start with the first step. I'm going to do a prize, so a contest. And I will have this to be the most points win. Only one winner, I can select a date, and close the campaign when the winner was chosen sounds like a good idea. 
We call this the ToolFinderr finale. So, now you have your grand prize enabled, and it will save automatically. But in case you want to save it again or double save it you, can save it over here. Then we will go to the actions. 
15:10 Actions in UpViral · Referral Marketing Software Tools
The actions are what do you want your people to do. 
For example, have them share your contest on: 
Facebook 
Twitter 
LinkedIn
Pinterest
WhatsApp 
Messenger 
I could say I want 10 points and for this 20 depending on what my preferred method is. I could also add points or award points for sign-ups or referrals. So, a sign-up would be somebody who's going to sign up for your contest. And the referral sign-ups would be if somebody signs up that gets referred by somebody else. 
That's more valuable in my opinion, so I'll give them 20 points. I could also award points for visitors. If somebody is referred to your landing page by somebody else, you can award 10 points for that as well. 
So, this is how this works. What is very interesting though is the custom actions. 
16:19 Custom Actions in UpViral · Referral Marketing Software Tools
The custom actions can be very powerful. 
For example, I want them to subscribe to my YouTube channel. I can say if they subscribe to our channel on YouTube, I can award them 200 points. 
I will send them to my YouTube channel like this, and I could give them some instructions here. So, 200 points. And the beauty of the system is you can also have them answer a question about this.
For example, if they go to your YouTube channel, you could ask them: "What is the name of my YouTube channel?" Any answer can be correct if you want. This is just to make sure some people go the extra mile and do some effort, and really are going to visit your channel and subscribe. 
That is when you cannot verify this easily for yourself, you just say okay whenever they click subscribe, I believe that they are going to do this and award those points. Or you can have the system come up with one correct answer. 
You can state ToolFinderr is correct, and I can also click the correct answer. Whenever they are going to click on this button later on, they will be referred to my YouTube channel where they have to answer this question. 
If they're not correct, UpViral says: Sorry this is not the correct answer.
Then we click on continue. You can see it will automatically choose the right color and the right logo. And then we can add this custom action and this will end up on your page as well. 
We can add all kinds of custom actions. Like a specific post on Facebook. Or watch a video on Facebook. Or have them go to your Facebook live or a specific web page…
The sky is the limit what you can do with this, it's very powerful. You can have them fill out a survey if you want. I'm just looking at one of the success stories here. 
So, you can say watch the Bunkie story live stream for example. Or post a photo of the perfect location for your Bunkie. You can make this as crazy and as extensive as you like. 
I would just keep it simple and only add custom actions that are valuable to you. You can award points that reflect the importance to you. That's how you edit those. 
19:43 UpViral · Designing a Lead Capture page
Then you have to design the UpViral pages. 
You can put a widget on your site, or you can use the built-in landing pages. 
Now for simplicity's sake, we're going for the UpViral landing pages. I will save this, and now you can see that it says landing page over here. As usual, I can show the helper again if I'm stuck. For example, if I don't know what to do next, it would say: okay you need a lead capture page.
Create a stunning lead capture page or widget from one of our many pre-designed templates. 
After that, you could do a split test where you have two different lead capture pages for example. And then you would get to the social share page. How the system works is very easy actually. But I'm going to show this to you by another image. 
It always consists of two pages. One is the lead capture page and the other one is the share page. So, in this case, this is the lead capture page for example. Where they have to enter their first name and email address to be in the contest. And if they do so, they could end up on the second page.
The second page would be the page where they could share this with their friends to increase the chance of winning. You can compare this to Dropbox for example: they went viral and big when they added their Invite your friends and get 16 GB for free action. 
Stuff like that maybe you remember in the old days…
This creates some kind of UpViral loop. Because they enter their name and address here and go to the share page and start sharing this on their Facebook, Twitter or LinkedIn etc.
21:36 UpViral Share Page · Referral Marketing Software Tools
Those people end up here on this page to share this with their friends and their acquaintances, and other people. 
If your giveaway or your contest is interesting enough. People will keep on doing this until the end of the contest. Or forever if it's just an unlockable reward or something. 
That's how this works in practice. Let's get back to my demo. If I'm in the design phase of my Lead Capture page, where you capture their email and name you could go to a template. 
I selected to host all this on the UpViral server. I don't need my own web system or whatever. This makes it very easy.
Now I could select this template, and I could check in the demo how this would look. Okay, this is very nice. I say okay I want to use this template, and then I can start doing things in different colors. 
For example, this button color could be greener. And this could be fuchsia or red or whatever it is.
You can always see how this will look on mobile and or desktop. Then save this and go back to the system. I don't want to save it for now. 
If you go back you can see that now we have to create a social share page as well. I'm going to go to the same one, and this is how that would look. 
Everybody who is going to enter this contest will get their unique referral link. So, everybody who is in the contest will end up on the share page, and here they can get their points by sharing this on:
Facebook 
Twitter 
LinkedIn 
Messenger
WhatsApp
Or since I entered my custom action, they get 200 points for subscribing to our channel. 
If you want you can check the progress over here for this specific visitor. But you can also enable the leaderboard, where you can see who's leading the pack. 
This is very nice to share obviously with friends and the guys who are in the contest. You can have as many as you want. And I could also easily disable them. For example, I don't want Messenger, Pinterest or Twitter. 
If these are the preferred Social Media, I could do it like this, and you will get this awesome e-book for free. You can then edit this to your liking. 
Now let's go back. We have set our incentives and actions, and we created our lead capture page and our social share page.
Then the next step is that we have to have some social appearance. So, if people are going to share through their share page. If people click on their social medium of choice, they would end up on that social medium. 
And how this message will be shared you can determine on this page. So, for example, If I want my contest which is in here, then I could enter this one. And I could also design this directly on Canva so there's a direct link to Canva as well.
This will determine my contest on Facebook, and this would be the contest on Twitter. I could also create my email message. If they would send this email to their friends or family, this will automatically be sent out. You can edit this however you like. 
That's the social appearance in UpViral.
26:02 UpViral Email Notifications · Referral Marketing Software Tools
Then we would have to do the email notifications. 
So, we have a couple of options:
Send an email right after registration
Send an email on the referral link sign up
And send an email on possible fraud
Earlier I told you in the features section, that there is a fraud detection system, but I won't go into detail right now. 
So, this is the email that they get whenever they are registering. Let's see what that would look like. Thank you for signing up. And you can have this personalized by inserting some values like total points, the name, email address, total sign-ups. 
And here you can do the same. So, you can also add a direct link to the
Facebook share button
Twitter share button
Pinterest share button 
If you want you can have the system send a test email. So, if I would do this, then I could see how this would look. And there's also a split test option to conduct some A/B testing to see which of the two emails gets the best open rates.
Let's see, so this would be the email I just sent to myself. And as you can see this is what it would look like. It needs a little of editing and tweaking, but this is already a nice template. 
This is what it would look like if you sign up. You get your unique referral like this, and you can share it. But you could also add some buttons to it. That would be another option. You can see how you could edit this email to make it more specific, or to add some buttons in it as well. 
Here you have the different mail templates to choose from. Another option is to connect it to your autoresponder. In my case, it's ActiveCampaign by Wild Mail. 
If you want, you can have the system send over the registrants automatically to your autoresponder. You can do all kinds of follow up with them afterward. 
In the advanced section, you can have for example tracking code terms, and conditions, target them geographically, general setup, and UTM tracking. 
For now, this is all way too advanced. 
Next step: installation. When you're ready, you could review and start. As you can see, I could start my campaign now!
You can see what is left to do. I mean it's not wrong, but there are no actual incentives and there is no social appearance. And they're all set to default. 
If something is wrong though, then it would show over here. This is an excellent feature of UpViral. If you wouldn't have any designs, and I would try to go live with it, it would say: "You don't have the design templates in place".
Alright, let's go back to the dashboard because now I want to show you a real campaign. So, meanwhile we have another lead. And now we will go to this UpViral campaign. 
29:28 UpViral Statistics · Referral Marketing Software Tools
Here you have some UpViral stats, to begin with. 
At the top, we have the setup that I showed you just now. Here are some ways to promote it. These are the reports you can see:
your leads 
your winners 
you can see your split test 
and fraud detection
In my case, this is just a pretty small campaign I just started for you guys.
We can see where they are coming from. The social and custom actions, and total email count. This is how this works. 
You can see at the left where traffic is coming from: the actions, leads, notifications and the lead health. For example, if I go to traffic I would see in more detail where these people are coming from.
Referred and conversions 23% specific actions. So, actually what you see in the main dashboard over here, you can then see in detail on the left. 
If you're ready, and it's set up it, would look something like this. And I have to go incognito now to show this because otherwise it would recognize me as being a participant.
In my case, it's embedded as a widget. As you can see here, this is my contest for hair fibers. You can win this by leaving your name, your last name, and your email. 
And here are some nice testimonials about what you can win. And some other stuff to convince them to enter the contest. This is the lead capture page.
I've put it on my website because I wanted the links to this website to remain even if the contest is gone, for SEO purposes. So, that's why this is also a normal page. 
When this is gone, the top will be gone, but the rest will remain intact. If I entered this, then I would get the email that I just showed you five minutes ago, and I could enter.
If I am a contestant, then it would look something like this. So, the system recognizes me and knows that I'm already in the contest. And here you can add for example a video to explain what they can do. Here you have the share actions and all of my so-called custom actions, and I explain to them how they can gain extra points.
This is the share page. On the share page, there's also a leaderboard. For now, Carla is going well, Mika is okay and the rest just has to start. I only started yesterday. 
It's not that strange, but they still have some work to do! And I should incentivize them even more by email for example.
32:49 Promote UpViral Campaign · Referral Marketing Software Tools
Here I can see my score. I have zero points now so that's correct. 
Let's go back to UpViral. You can promote your campaign whenever you're ready by sharing it, or you can copy the link. 
What is also a very nice feature is you can create so-called one-click sign-ups for different autoresponders. There are a lot as you can see. 
For me, it's ActiveCampaign, and if I want them to join the campaign I copy this specific link. As you can see this will be the link. 
If you put this link in your email, my subscribers wouldn't have to enter their email or their name because their name and email are already filled in by the autoresponder. 
In this case, Wild Mail powered by ActiveCampaign. 
33:58 Advanced UpViral Options · Referral Marketing Software Tools
If you want to do some fancy stuff with UTM or custom links, you can do that as well. 
You can also have UpViral automatically appoint the winners. 
And if you want, and you do for example some unlockable reward, it could also send those rewards on autopilot. Only as long as they are digital, obviously. 
Well, in the meantime we see now that there are three more leads coming in. 
34:22 UpViral Case Studies and Learning Center · Referral Marketing Software Tools
But the last thing I wanted to show you is the extensive learning center. 
Let's go there, and I will show you what you can do within UpViral. 
There are a lot of case studies over here, where you can learn the tricks and tips for how to get huge amounts of leads for free. As said there is also a lot of training, e.g. how to create viral referral campaigns from a to z. 
Another very nice option is the Co-pilot Show that they host every Thursday. You can watch them all here.
Here you are: the co-pilot with some UpViral experts, where they explain to you in detail what you can do or how you can improve or what you should do regarding Facebook ads and stuff like that. 
And this is something I bought earlier: The UpViral Challenge which helps you to get up and running in 30 days. That's also a good idea maybe to start if you are a bit overwhelmed in the beginning. 
This is what you can do in the learning center. And there is also a great support center as you can see. For example, if I would go there, you would see there are many articles. And here you have all the general questions.
If you go there to the Co-pilot Show you will see all these past shows that you can watch. And obviously, you are not going to watch this at a one-time speed, but at least at 1.5… 
This would save you a lot of time. If you read my advice about the Chrome extension Video Speed Controller earlier. 
To go back to the learning center, you just click on the learning center, and you go into these things again. And this is the video guide on how to create it.
Here you see all the videos from Wilco, such as:
What is Viral hacking 
What are the secrets
The incentives you can give them 
The campaign secrets
This is how UpViral works. I hope you enjoyed this, and I will see you again in the next video! 
Thanks for watching.
Good luck

Olaf the ToolFinderr