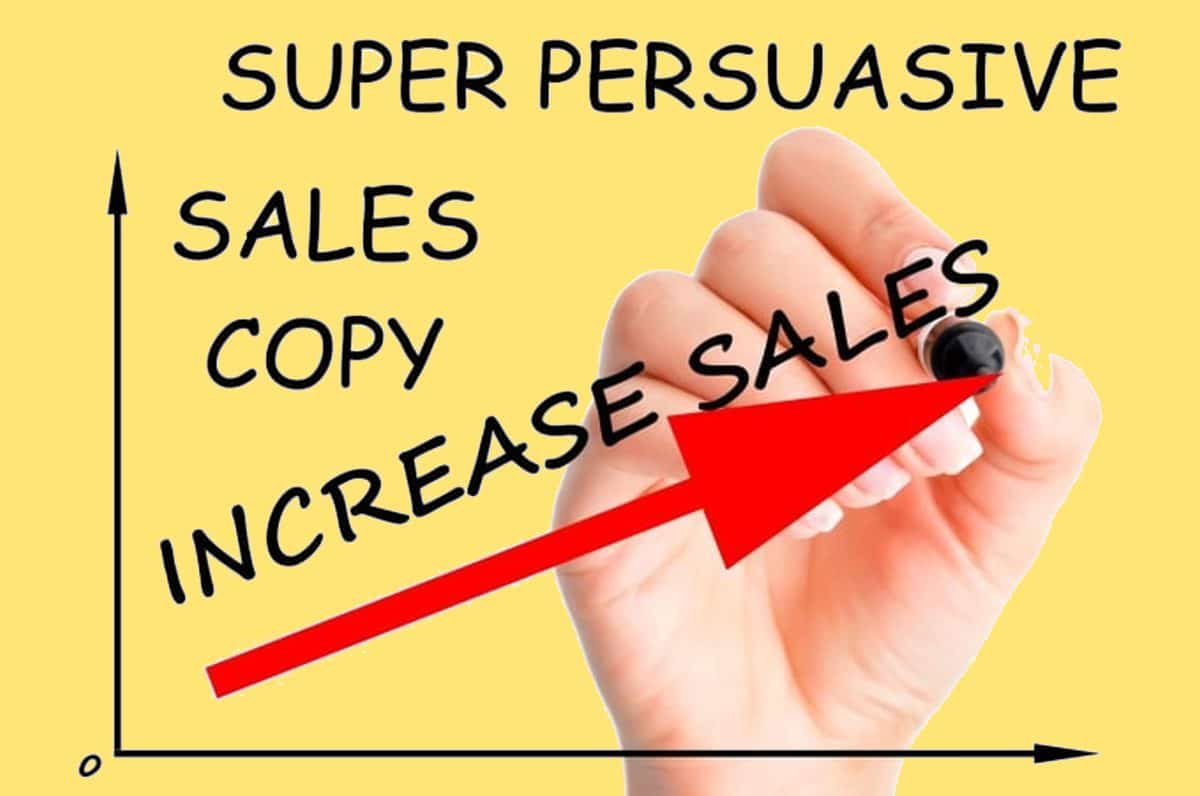 Jan 17

Funnel Scripts Review Demo · Sales Funnel Copywriting

Posted at 4:32 pm

in

Tools
Productivity Advice for cell phone or tablet
This page is optimized for desktop or laptop computers.
For example, the calculator, the screenshots, the video, the reviews and the tools used for this page are much better enjoyed on a large screen.
Of course, you're welcome to read on, but I wouldn't be any good at productivity if I didn't point this out
My advice: just email this post to yourself with the default Share Option on your device. Then you can read comfortably on a large screen whenever you're ready. 
It's just a tip!
If you are using ClickFunnels, you NEED Funnel Scripts!
Funnel Scripts was created by Jim Edwards and Russell Brunson to support all the scripts that can be used within ClickFunnels.
But in the meantime, it has evolved into so much more. 
With Funnel Scripts, you can easily create all the sales copy you like. 
Ranging from:
Facebook Ads
Video sales letters
Automated webinars to
One-time offers
You name it and it's there.
You can use Funnel Scripts to get all your scripts written in under 10 minutes without hiring an expensive copywriter.
Why did I need Funnel Scripts · Funnel Scripts Review
I bought ClickFunnels, made my first funnel via the One Funnel Away Challenge but was struggling with the copy.
Writing sales letters, Facebook Ads, order bumps, bullet lists and especially the follow-up emails took me WAY too long!
I am not a native English speaker, so having a tool write copy in proper English is brilliant.
Funnel Scripts writes all the scripts for every funnel that is offered within ClickFunnels… 
…and much more
Funnel Scripts Calculator · Funnel Scripts Review
Calculate your time saved or the extra money you could make with the calculator below.
If you need some guidance, please watch my tutorial further on this page for an explanation and demonstration.
Or if you just want to know the number of hours you could save, set the Fee or rate per hour to 2.
Obviously, then it should read Hours saved per month instead of Extra money per month and the outcome is in hours instead of USD.
1
How many sales letters do you write per month on average.
16
The time you need to write 1 good sales letter on average. 16 hours is a good default when you take into account researching, (re)writing, proofing and testing the text.
1
How many email series do you make per month on average.
24
The time you need to write 1 good email series of 7 emails on average. 24 hours is a good default when you take into account researching, (re)writing, proofing and testing the text.
4
How many Facebook Ads do you post per month on average.
2
The time you need to write/post 1 well-written Facebook Ad on average. 2 hours is a good default when you take into account researching, (re)writing, proofing and testing.
60
Enter the average fee that you charge your customers. Otherwise, enter your internal rate or estimated worth per hour.
Multiply this by 12 for your savings or extra money per year!
* = Of course, copywriting with Funnel Scripts also takes time. But only about 25% of your usual time.
To be on the safe side and over deliver, this calculator is based on 50% time savings using Funnel Scripts.
Funnel Scripts Tutorial Video · Funnel Scripts Review
Watch my tutorial to see ClickFunnels in action. 
Funnel Scripts Screenshots · Funnel Scripts Review


Choose your script and answer the questions. Sales Copy? Done! 
Funnel Scripts Features & Benefits · Funnel Scripts Review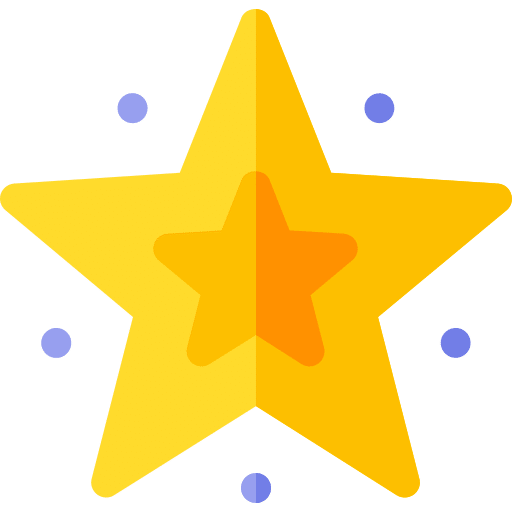 Choose from pre-written products or services.

That way the system gets populated with good copy.

All you must do is change the answers to your situation and Bob's your uncle!
Funnel Scripts Characteristics · Funnel Scripts Review
Type: Sales Funnel Copywriting Software
Frequently Asked Questions
Software tools are always in continuous development. This means that it's likely that the tool that I'm showing in the tutorial and/or in the screenshots will be different today. The information itself will just be as valid though.
If you need support with one of the tools, please go to the support page of the tool itself. Follow the buttons on this page to go to the tool and search for their support. Every tool has a frequently asked questions section and/or a support department where you can create a ticket. If you do email me with a support question, it just won't get answered, sorry. Otherwise I could never be productive and wouldn't be able to provide value anymore 🙄 
If your question can't be found in these faq's and you feel that it would really benefit you and other readers to be answered, please send me an email 📧
Tools used to create this post
All
Chrome
Media
Productivity
SEO
Time Tracking
WordPress
Funnel Scripts Video Transcript · Funnel Scripts Review
Hi,
Did you ever need a sales copy as in 
Sales letter
Webinar
Email series
Facebook Ads
Google Ads? 
Well, if you're into online marketing or making money online you did. 
Once in your life, you must have had the need for good sales copy. Am I right?
Today I'm going to talk to you about how to get your sales to copy written in no time. With absolutely no effort at all. 
Today I'm going to talk to you about Funnel Scripts.
My name is Olaf and I am your ToolFinderr.
Let's dive in.
00:42 Why did I need Funnel Scripts · Funnel Scripts Review
Why did I need this tool in the first place? 
Well, if you ever did write some sales copy or tried to build a:
Sales page
Sales letter 
Website
One-time offer
Order bumps 
Email series with your autoresponder
Maybe you own ClickFunnels and you try to make a sales funnel work… 
Then you know that writing a sales copy takes forever. It is one of the most dreadful experiences in marketing online.
Because nothing is as fearful as staring at this blank cursor blinking away. And you are trying to come up with some good first copy to put on your website or your sales page. 
I experienced the same thing: I bought ClickFunnels and I made my first funnel via the One Funnel Away Challenge.
And I was struggling a lot with what to put in my sales funnel. Even when I mastered a little of the first sections of the website, I struggled with the ads I had to make around it. 
I did not know what to put in the order bump, I did not know how to create meaningful bullet lists.
And oh my god the email series that you have to put in your autoresponder! As I mentioned before within the ClickFunnels presentation, I talked about the soap series and the Seinfeld series. 
02:24 Email Autoresponder Series · Funnel Scripts Review
So, this soap series would be the email series that somebody would get from you once they subscribe to your email list right? 
They get one email every one day and then maybe for seven to ten days sometimes 14 days they get one email a day from you. Well, if you ever had the opportunity or the well, let's say the challenge to make these emails, then you know what I'm talking about.
Another point is that I'm not a native English speaker so having to write copy in English was a bit of a challenge for me. At least not as much that my grammar or my word choice would be off. 
But the exact words that work in English are different from any other language because sales copy is not regular copy. 
I mean you can write a blog, but it wouldn't sell. So, you need to distinguish between those two things. Regular copy and sales copy. And sales copy well, Jim Edwards is the one guy that is behind Funnel Scripts.
He has 25 years plus experience in sales copy, and he knows what sells because he made this together with Russell Brunson. Whom you know obviously from ClickFunnels. So, after decades of work in this area, they do know what works and what does not work. 
They crafted this tool to come up with the best sales copy you can ever have. And this is why this is such a brilliant tool. You just answer some questions, and you're good to go. 
I've tried this with video sales letters, with Facebook ads, with all kinds of copy:
Sales letters
Regular long sales letters
Email series…. 
I'm amazed every time I use this about how effective it is. And how efficient it is as well because since we are in the productivity secrets area, this is one of the best investments I have ever made in terms of saving time and money. 
So, Funnel Scripts are based on ClickFunnels. I mean more in detail the book Dotcom Secrets that Russell Brunson wrote. Jim Edwards thought: alright, I have some experience in turning let's say text into scripts into the software. 
And he figured that he experienced for himself that he had ClickFunnels, and he had read the Dotcom Secrets book and the Expert Secrets book as well.
He struggled with writing the sales copy for all those different funnels. So, he thought I know how to do this. I can come up with a software tool that could help every user of ClickFunnels worldwide by solving this huge problem! 
Solving the writer's block and solving the time it will take you to write this sales copy. 
He just talked to Russell about this and at first Russell thought: mwah. Until he saw the brilliance of it and the value that Funnels Scripts can deliver. 
Everybody is building funnels all over the world. Because even if you don't use ClickFunnels. You still would get a lot of value out of this tool.
Because it will offer you Facebook Ads, it will offer you headlines, it can offer you an email series.
It's not just ClickFunnels sales letters because the sales letters, even if you use different tools, are more or less the same worldwide. 
And these Funnel Scripts just work like a treat!
06:29 Benefits of Funnel Scripts · Funnel Scripts Review
Let's take a look at the tool and see why it's so great. 
I already explained a couple of things: just answer a few questions in the script will write itself.
What we do first in Funnel Scripts, is determine what type of funnel it is that you want to make. If you know what type of funnel you would like to make, you can use Funnel Scripts to select the correct Script and answer the questions that are in the script. 
The rest will write itself, I will show this to you in a minute. 
There are a lot of done for you templates/scripts that you can edit and change. So, even if you don't have a clue where to start, you whack a button and you just pre-populate the form. And you will get a good idea of what works and what doesn't work, and you can just edit and change it. 
It's very user-friendly and easy to customize as you will see when I'm going to demo it live. 
Funnel Scripts is one of the biggest timesavers of all time because it has all these pre-built scripts:
Wizards 
Headlines avatars
Calls to action
Ads 
Bullets 
Webinars
Email sequences (soap or Seinfeld)
Testimonials
Subject lines
Well, much more, as you will see when I start demoing it. 
One of the biggest pluses and USP's is it prevents writer's block. Because as I just explained: if you ever had a situation where you needed to write an email series, and you had this big white screen in front of you… Yeah, it's not a good feeling.
Would it help if you just answer some questions and Funnel Scripts would give you a series of 10 emails? And you could just edit them instead of trying to come up with them yourself? 
There is extensive training and there are many demos offered from within the tool. Whenever you need help you can get it, and you will see a demo from Jim on how this script should be used. Or where you can use the script but also demos that he did for some customers are in the tool itself. 
One of the other big benefits is that it is not a subscription-based software tool. It's one-off and you get lifetime upgrades. So, every time Russell comes up with some new scripts they will be added to this Funnel Scripts software. 
What I just explained is how would you use Funnel Scripts? 
Well, it works a lot like blueprints because Funnel Scripts are also a guide for using the right scripts. And if you are going into the tool, and you are going to the blueprints, you can use a lot of scripts that are taken from the Dotcom Secrets and Expert Secrets books. 
And you just decide for yourself. For example, I would like to use the two-step free plus shipping funnel. And as we can see here these are the steps:
The first step is step one is where should I ship this.
Step two is the billing and the order bump.
The third part is the OTO the one-time offer and upgrade your order.
What it does is say: okay this is the script or the funnel that I would like to use and these blue things are all the scripts that you could use to fill out these pages. 
For example, if you go to a blueprint within Funnel Scripts and you choose the two-step free plus shipping funnel, you can just click on the blue scripts, and you just fill out the scripts that are in there. 
And if you do so you will end up with a lot of text, which you can then transfer into ClickFunnels with a few clicks.
10:55 Funnel Scripts Reviews · Funnel Scripts Review
Let's take a closer look at some reviews. If we see the reviews, they're all varying between 4.5, 4.7 in that range. It's not a very widely accepted tool which means that there aren't hundreds of reviews of it. 
But if you look for them, you will see that these are pretty much the standard ratings for it. 
And I can tell from my own experience that I love working with Funnel Scripts.
It helped me make a lot of Facebook ads, a lot of headlines, a lot of descriptions, a lot of bullets lists plus also meaningful bullets with the benefits in it.
I couldn't recommend it more. I mean if you have ClickFunnels or software that makes sales funnels or lead pages or stuff like that, you need this unless you are a copywriter yourself. 
But instead of learning how to be a copywriter or hiring a copywriter for thousands of dollars, this is the way to go in my opinion. I mean sure, sometimes you could or would use some other words. But still, this is a hundred times better than what I could come up with.
One of the powerful testimonials to this is that Jim Edwards and Russell Brunson themselves use Funnel Scripts all the time. They are power users of their own software! 
And you can see this because you can discover some similarities: there are methods to what sells and what does not sell. If you have looked at many sales funnels, as I have over the last 10 years,  you can see similarities occur between them. 
Then you start to see why they work and why some don't work. You can see that these texts that are in file scripts are crafted for maximum sales, for maximum effect rather. 
You start to see similarities between them. And you start to witness certain blueprints that all of them use. You also know why some sales letters work and some don't. 
That's when you start to appreciate Funnel Scripts even more! Because without any problems you can create the best sales letters ever!
And you don't pay the world for it by either hiring copywriters, which is very expensive, or using your own time. Which might even be more expensive, as we will see when using the calculator.
13:53 Time saved or extra money earned · Funnel Scripts Review Calculator
So, talking about the calculator. 
Maybe you've seen this before in this case I extended it a little bit. Because it's not very easy to calculate how much time you would save or extra money you could make per month by using Funnel Scripts. 
But in this case, I gave it a go by adding three variables in total and the time it takes per variable. 
So, these variables are how many:
Sales letters per month do you make?
Email series per month do you make?
Facebook ads per month do you make?
Let's see this is the first one
Sales letters 
Email series 
Facebook Ads
And all of those take a certain amount of time. 
In my experience, I looked this up, and I added my own experience into this as well…. The time per sales letter in hours could easily be 16 hours. 
That seems maybe like a lot, but if you have made one in the past you know that it might even be on the low side.
The same goes for email series if you have to do like 7 to 10 emails. And they should sell and tell your background story and stuff like this. It will take you a lot of time to do this. 
So, in this case, the default would be 24 hours like three days of work. In a Facebook Ad to do it right, it takes well maybe two hours.
And that is not only by putting stuff up and looking up an image or video. But editing the video maybe also researching rewriting, proofing, testing. So, these are all defaults that I would say make perfect sense. But of course, you can just change the sliders however you want.
What we did was to account for the fact that you also need Funnel Scripts of course, and it will take time to use them.
From my experience I would say that normally Funnel Scripts would save you around 90% of the time. So, you would need only 10% of the time to make these kinds of things compared to doing this manually. 
But to keep it simple and to over-deliver and not exaggerate the time saved or the money saved, I just took 50%. 
So, in this case when we go to the calculator in a couple of minutes, you will see that it will calculate with 50 percent saved. But keep in the back of your mind that it actually is a lot more than that.
16:35 Gigantic Savings In Time AND Money · Funnel Scripts Review
Let's go to the calculator.
In this case, we will just stick with the defaults. So, one sales letter per month and 16 hours per sales letter. 1 email series per month at 24 hours. 4 Facebook ads per month, once every week. And 2  hours per Facebook Ad.
And the client fee or the rate per hour I will bring this up a little would be $60.
But let's just see how this calculation works. Because if we would take eight hours for the sales letter. So, one time a month times eight hours. Eight hours for the email series. And eight hours four times two for Facebook Ads. 
It would add up as you know to three days: in total 24 hours. Working days that is so, it would end up at 24 hours times 100 dollars per hour = $2,400.
But since we calculate with fifty percent savings, it would add up to USD 1,200 saved!
However, let's assume you only do this once a year so, one campaign a year, and we will just go back to the defaults. 
So, once a year you make a sales letter, once a year you make an email series, and four times a year you do a Facebook ad. And if you are in the making money online industry this should seem bizarre, but it's important to just see this as an example.
Once a year you do this and the internal rate that you calculate for yourself is 30 dollars. Then you would end up saving 720 dollars over this year. And even then, you would save money by buying Funnel Scripts. 
Can you see how bizarre that is? 
If this is more like a normal fee that you would charge for your customers, and you would have this per month, then you would save 12 times 2,400 dollars per year, which is around US 30,000 dollars. 
But okay I must admit not everybody makes one sales letter per month. 
Let's say you do half of this a month. Every two months you make one sales letter and one email series. But I would say that four times per month Facebook Ad is pretty standard. 
We go back to 60 dollars. So, in this case per month you would save yourself 840 bucks. And even when you calculate with only an internal fee it would save you 420 dollars per month. That's almost $5,000 every year!
Now you see how much this software is worth. Because actually, I'll refresh it again this might be more the case for you:
One sales letter a month
One email series per month
Let's say 20 ads at one hour each…
You still would save $1,800 per month.
This is mind-blowing, right?
And that is because writing a sales letter, writing an email series, and writing Facebook Ads cost a lot of time. I bet you never timed those, right? 
But if you would, you would see how incredibly time-consuming these things are. Take a look at this calculator and see for yourself. 
Let's go back to the presentation now. 
21:10 How does Funnel Scripts work · Funnel Scripts Review and Demo
Now without further ado, let's go to eat the pudding so to speak. Because as usual, the proof of the pudding is in the eating. 
I will go over to Funnel Scripts and show you how this pretty awesome piece of software works in practice. 
Let's have a look at Funnel Scripts. What we have before us, is when you just enter Funnel Scripts. You will see the dashboard and at the top, you see some stuff like the dashboard your:
Saved project
Support
Training videos 
…and a new feature called to search the videos for some keywords. You can also sign out. 
Well, what you should do is, if you go to the main dashboard you should do step one: the quick start. And Jim Edwards will explain to you what this is all about and how you should use it.
Another very handy thing is the blueprints. I already talked to you about this in the PowerPoint. But it is very useful to know first what kind of funnel are you building and then what script goes where. 
There is a lot of training in Funnel Scripts and you can access it by this dashboard as you can see.
And obviously, there's also a step before which is the Tips Show. And there Jim will go more in-depth into some scripts, and he gives you all kinds of tips regarding sales copy. 
22:53 Online Scripts Dotcom Secrets and Expert Secrets · Funnel Scripts Review
When we scroll down a little you see a lot of downloadable wizards that you can download to your computer and then run them.
And we have the Expert Secrets scripts, the sales copy and video scripts, all kinds of scripts over here. But those are the same as here on the left. 
So, normally I would just go for the online scripts. You also have all kinds of advertising scripts: bullet scripts, case studies, content creation… these are all scripts out of the Dotcom Secrets book.
But also email scripts for creating email series, onboarding series and Expert Secrets scripts from the book of Russell Brunson. 
And One Funnel Away, maybe you did the challenge. Plus hook story offer, killer headlines, Offer Stack. 
So, there are a lot of scripts available. And that is why a lot of people ask Jim: what Funnel Scripts wizard or script should I use? 
And that is why this blueprint comes in very handy. So, I'll show you in a second what I'm doing over here because maybe that was a little bit fast. 
24:36 How to use Funnel Scripts Blueprints · Funnel Scripts Review
If you are in the dashboard you go to the blueprints, and you can download the blueprints PDF. Here is an explanation of Jim around 36 minutes where he explains how to use this.
You can download the blueprints PDF, and if you do so you end up with this. What you can see here is, for example, I already showed one in my presentation earlier. 
25:08 Opt-In Funnel ClickFunnels · Funnel Scripts Review
If you are going to do an opt-in funnel, then this blueprint will guide you towards the right scripts you can use. 
For example, you have this opt-in funnel in ClickFunnels. You have your bribe, your lead magnet, or whatever you call it. And you have a register area.
Then if people subscribe they go to this confirmation page, and get this one-time offer. If they take that they can upgrade their order. 
What do you need for this opt-in funnel? 
Well, you need a headline script so you can click on this hyperlink as you can see, and you will directly go to the script. 
You will need a lead capture script, so you can click on this. 
And you would need a PowerPoint opt-in video script, which you can use by clicking on this hyperlink. 
For your follow-up sequence, you will need an Auto Email Follow-up Script and you can click on that. 
For your confirmation page, you can choose
The long sales letter script or a
Short sales letter script or a
PowerPoint VSL-script
And whether you use a long sales letter or a short sales letter depends on how hot or cold your audience is. 
If you don't know what I mean by hot or cold, you should read the book Dotcom Secrets.
This is the sales letter part, but you could also use different scripts altogether which is the One Time Offer Next Thing script. Or the One Time Offer Done For You script. 
So, it depends a little on what you are selling which one you should use. 
26:48 Product Sales Funnel ClickFunnels · Funnel Scripts Review
If you scroll down a bit you see the same goes for the product sales funnel.
In this case, we have other scripts because we also have a different funnel. You have your lead magnet with more info, and you have your normal sales page with a video and order button. 
You could go to your One Time Offer page after the confirmation page. And for these, you have some of the same scripts but some are different from the ones we saw above.
27:20 Sales Webinar Funnel ClickFunnels · Funnel Scripts Review
For the sales webinar funnel, you could use the perfect webinar wizard. You can click over here to go into that wizard, or you use the webinar opt-in script, and then you can click here. 
But in any way, you should use the webinar follow-up script. And this can be accessed by clicking this hyperlink over there.
So, these are all funnels that Russell Brunson is talking about in his books Dotcom Secrets and Expert Secrets. 
27:53 Self Liquidating Funnel ClickFunnels · Funnel Scripts Review
And this self-liquidating offer for example is also one of those. What Funnel Script does here is brilliant in a way that it helps you to determine which script you should use where.
First, you decide for yourself what kind of funnel am I building:
Invisible funnel
Two-step free plus shipping this is the one we saw before
Traffic
Lead capture for affiliates or product owners
These are different things altogether. So, the basic funnels are all on top, and you just choose the funnel that you would like to use, and then you can click towards the right scripts that you can use to fill your funnel. 
Okay, so let's see how this works for example with a video sales letter. So, I needed a video sales letter for ToolFinderr. And I already built one, and it is in my Saved Projects. But if it weren't you could always go, and this is a pro-tip…
If you would look up the site map below, and you would search for video. You wouldn't find it as you can see. Because it's under VSL in this case, so we go to the VSL wizard. 
29:14 ClickFunnels How to make a Video Sales Letter (VSL) · Funnel Scripts Review
You would have the downloadable wizard or the online script. 
I choose the VSL online version. 
And what you see here is: the video sales letter is no more than just answering some questions! 
So, it already says here the directions:
Fill out the form and click the build button.
Scroll through results that appear below the form
Click on the blue text to change the wording or click on the lock to lock-in that wording
Hit the blue shopping cart to save to the clip bin or the orange copy button to paste to your favorite text editor
Click on Get results to download text, Word, or PowerPoint version or have them emailed to you
Do not forget to click the project and save your project input for future use or changes
For example, in this case, it's always recommended clicking on Example Projects. 
If we do this you can see that it has been filled out with some stuff that Jim has made up. 
And these are all the questions that you should answer so for example:
What is your company name?
The topic of your product?
What is the name of your product?
How much does your product, service or software cost?
How much time does it take to start getting results with your product?
30:34 Video Sales Letter Template · Funnel Scripts Review
You just answer those questions and depending on the length of the form this could take five minutes or maybe an hour in total. 
But you should think very carefully about answering this. And if you whack the build button you can see what it does. 
It creates this text and I will enlarge this a little bit. For example, based on the input, it says:
Here's a special message for every sale by owner who needs to sell his house but can't afford the commission. Hi, my name is Jim Edwards and if you want to succeed with for sale by owner then pay very close attention. 
So, as you can see this for sale by the owner is a bit odd. So, we should change this for every homeowner so to speak, maybe that's better. Let's see what happens when I click build. 
It changed over here, but it's changed the wrong place. This actually should be for sale by the owner. Who is your target niche should be homeowner in this case.
So, we'll do this again and start building the video sales letter. This is actually what you do.
You just take an example, you change and edit it until it fits your needs. But 95 percent will be just out of the box and just like you wanted. 
So again:
Here's a special message for every homeowner who needs to sell his house but can't afford the commission. Hi, my name is Jim Edwards and if you want to succeed with for sale by owner then pay very close attention. 
Many homeowners suffer from the idea that selling your home without an agent is hard. But nothing could be further from the truth. 
And then the product selling your home alone makes it simple for you to sell your house for top dollar with no commissions. Leverage the internet to advertise your home for sale and find a qualified buyer. 
32:58 Sample Video Sales Letter · Funnel Scripts Review
So, all these items from above have been created just by answering these questions. And this is great because it takes out the effort and the trouble and the struggle to create this sales copy. 
Because you just think hard and carefully about your answers. And you just put them in and the rest of the copy will be generated. 
To give you another example I have a project for ToolFinderr for example. I will load this so, this is about me Olaf and the topic is enhancing productivity, the end goal of ToolFinderr.
And if we just build the video sales letter you would see this text. 
That is here's a special message for every busy person who needs to get things done in time but doesn't have enough hours a day. Hi, my name is Olaf and if you want to succeed with enhancing productivity then pay very close attention.
Many busy persons suffer from the idea that using software tools is scary. And will cost a lot of time to master nothing could be further from the truth. 
And if you're a self-applied person who wants to make more money and this is exactly what you're looking for. 
These are my saved projects, and if you want you can just download them as:
Word document
PowerPoint  
Text
And this can be very easy to just build your PowerPoint without any hassle, and you could also email them to yourself. 
34:36 Facebook Ad Copy Template · Funnel Scripts Review
Another example would be a Facebook Ad. 
Let's go to the left side and go to Ads, Advertising scripts, Facebook Newsfeed Ad and anytime whenever you would like to have some training or some guidance you can go to this. 
In this case, we could do the same as we did before. Let's say we would sell a camera we just add all these answers. And we click on the build button, and it would give you an idea of how your Facebook Newsfeed Ad would look like. 
In seconds, you have a:
Headline
Post text
Description 
And depending on the temperature of the traffic you should choose what you're going to do. 
So, here you see all the variables you entered. Depending on the traffic and the temperature of the traffic, you should pick one. 
For example, if it's hot, they already know the product, and they already know the manufacturer. And then you can just say Kodak XRL75: the camera that gets results. 
But on the other hand, if they're not hot, let's say cold or maybe warm, then they already know about the problem. And some of the options that can be offered in the market to solve their problem, but they don't know about the type of camera or the brand. 
Here you would have a headline saying here's great news if you want to make an amazing marketing video. As said if you click this it will go to clip bin so this will be saved. 
If you want to copy this text you can do it like this and just copy it to your text editor, which I can show you right now. These are all headlines you could choose from.
And these are all the warm ones, and then we also have… Let's scroll down a little bit… cold ones. 
This is how this works and here you can choose for example your top 10 and all put them into this clip basket. That way you will have all your ideal headlines in one place. 
This is how you can build Facebook Ads easily.
So, that's the Facebook Ad.
38:23 Headline Templates Copywriting · Funnel Scripts Review
Another example I would like to give you is a headline. 
So, who doesn't need a headline I would say? Let's go to the Titles and Headlines scripts. 
So, we would have The killer headline scripts for example. Again, you can have a demo of how this works and what you should do. 
But let's go to the 10-minute workout revolution. I just clicked that, and it will be properly populated.
This will then already answer the questions that are in this script wizard. So, for example, your niche audience would be an overweight person. Lose weight is the main objective. 
And if we go down and click build it will come up with a lot of options. Again, you will see three different ones for: 
Hot traffic
Warm traffic
Cold traffic
Depending on the temperature of the traffic. 
Hot traffic ones already know what they are talking about and what you are talking about. They know you, they know your brand. And they know that there is a solution to their problem. 
Warm traffic means they know there's a solution to their problem but that's all they know. 
Cold traffic means they don't even know they have a problem. 
So, it will just build this for you! Another cool feature of funnel script is if you click on it, it will just give you different versions. In this case: 
Breaking news a 10-minute workout revolution gives you the exact steps to melt body fat within 10 minutes every other day:
Now or
Guaranteed or 
Today or
Fast
And you could also change this part. Discover, new, finally. 
You can just create the one you need, and if you want you can lock it. This one cannot be changed, but you could unlock it or transport to the clip section. 
40:24 Create News Headline · Funnel Scripts Review
These are all magnificent headlines.
What I used to do or do in general is I build this, and then I will transfer this to Word. And here if I open it I will start sifting out the good ones, and the better ones, and the best ones. 
Here you have your headline scripts and here you have all the options on e.g.:
How-to headlines
X ways to get what you want headlines
These are all now in a neat overview in your word processor.
And of course, you can save this as a new project or save it as something else. Obviously, you should save early and save often. 
But these texts are what counts they are really:
Strong
Professional 
Compelling
So, for example:
Top lose weight expert reveals how to melt body fat….
Well, maybe you like this one, or you like let's see 
Lose weight expert reveals…. 
Well, the warning here's what every overweight person needs to know about losing weight. So, this one you should change a little bit into losing.
Don't even think about trying to lose weight until you read this…
Maybe you have seen those lines before, right? Those headlines until you read this, and it's triggering and piquing your interest. 
This is what good sales copy does: it will trigger your interest, it will pique your interest and will have you click these headlines. 
That is actually what I wanted to show you.
There is a lot more in Funnel Scripts but these are all beside the point now.
The main point is if you want to:
Create brilliant sales copy that sells
Save a lot of money and time in the process
Then look no further and try Funnel Scripts.
I recommend Funnel Scripts wholeheartedly. 
I use it for every sales funnel or sales copy I need, and I hope you will do too. 
All right I'll see you in the next video
Good luck 🍀🙏
Olaf the ToolFinderr