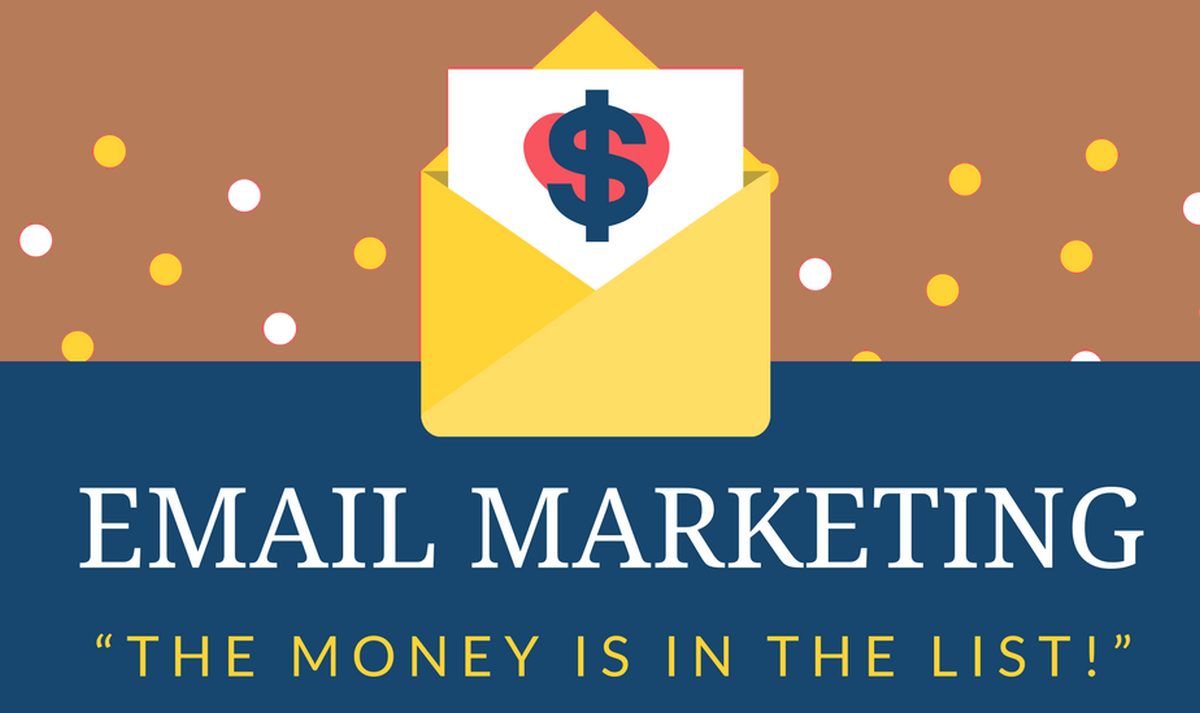 Jan 17

ActiveCampaign Review · Best Autoresponder Email

Posted at 6:49 pm

in

Tools
Productivity Advice for cell phone or tablet
This page is optimized for desktop or laptop computers.
For example, the calculator, the screenshots, the video, the reviews and the tools used for this page are much better enjoyed on a large screen.
Of course, you're welcome to read on, but I wouldn't be any good at productivity if I didn't point this out
My advice: just email this post to yourself with the default Share Option on your device. Then you can read comfortably on a large screen whenever you're ready. 
It's just a tip!
ActiveCampaign is the Best Autoresponder for Email Marketing
You may have heard this before about email marketing. It means that the real money is not made by affiliate marketing, nor by drop-shipping or anything else.
The real money is in your email subscription list. 
That's why a tool like ActiveCampaign (AC) is a lifesaver. 
With AC, it is very easy to segment, filter, and specify exactly who is going to get what email message from you.
And creating a flow or multiple flows (email sequences) is a breeze. 
Of course, like any other tool, it takes some time to get used to. But once you get the hang of it, AC is the most versatile and extensive email marketing tool there is.
Why did I need ActiveCampaign · The Best Email Autoresponder
For my hair fibers sales funnel and for ToolFinderr, I needed email marketing automation.
To send Broadcast Emails for discount offers and also Onboarding Emails for new customers:
Instructions / how to use
Where to find other products
Upselling and cross-selling
Soap opera series
An even better option than ActiveCampaign would be Wild Mail. 
This is the ActiveCampaign software, but then offered by a partner that offers free templates and ROI-reporting to make your return on investment even better.
You just get more features and better support for less!
We are using Wild Mail for years now, and we are still seeing new possibilities. 
Check this link for the differences and bonuses when you choose Wild Mail instead of regular AC.
What is an Autoresponder · ActiveCampaign, The Best Email Autoresponder
ActiveCampaign is a so-called email autoresponder.
It's an email marketing software tool that you can use to:
Segment contacts
Send an automated series of emails based on criteria
Send email campaigns
Create workflows
Personalize emails
ActiveCampaign Tutorial Video
Watch my tutorial to see ActiveCampaign in action:
ActiveCampaign Features · Best Autoresponder Email

Benefits ActiveCampaign · Best Autoresponder Email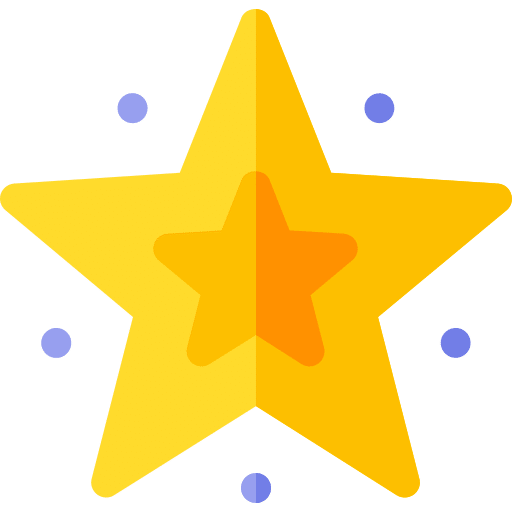 Automated email flows based on people showing interest in products on our website.

On Autopilot!
ActiveCampaign Characteristics · Best Autoresponder Email
Type: Email Marketing AutoResponder
Frequently Asked Questions
Software tools are always in continuous development. This means that it's likely that the tool that I'm showing in the tutorial and/or in the screenshots will be different today. The information itself will just be as valid though.
If you need support with one of the tools, please go to the support page of the tool itself. Follow the buttons on this page to go to the tool and search for their support. Every tool has a frequently asked questions section and/or a support department where you can create a ticket. If you do email me with a support question, it just won't get answered, sorry. Otherwise I could never be productive and wouldn't be able to provide value anymore 🙄 
If your question can't be found in these faq's and you feel that it would really benefit you and other readers to be answered, please send me an email 📧
Tools used to create this post
All
Chrome
Media
Productivity
SEO
Time Tracking
WordPress
ActiveCampaign Video Transcript · Best Autoresponder Email
If you are serious about making money online, you cannot go without an email autoresponder.
And an email autoresponder is nothing else than email marketing automation. 
As I told you earlier: "The money is on the list". But what do you do with a list if you don't have a system to do something with it, right? 
That's why we're going to talk about them best autoresponder email. The ActiveCampaign/Wild Mail email responder. 
Today we will discuss what these can do for your business. 
My name is Olaf and I am your ToolFinderr. 
Let's find out…
00:40 Why did I need ActiveCampaign/Wild Mail · Best Autoresponder Email
Why did I need an email autoresponder?
Well, if you have a sales funnel or multiple sales funnels like I do, then people will become a customer, or they become a lead. 
And if they become a lead or if they become a customer, you want to follow them up with offers. With maybe a lead magnet or with something to drag them into another funnel of yours.
You need something to do this and to do this manually is an insurmountable task. 
You should invest in a good email autoresponder right away. 
For two reasons:
To broadcast them your offers, your services or something that you would like to share with them
Your onboarding cycle so, if people become a lead or customer you will want to get to know them and then to get to know you
That way you can start building a relationship. They will understand you and maybe also even get to like you. And because I have a couple of sales funnels like the Hair Fiber funnel and the ToolFinderr funnel, I needed this email marketing automation.
And as I said you can use the broadcast emails for discount offers or just to give them I don't know frequently asked questions, information or whatever. 
You have the onboarding cycle that you can use for new customers. To give them instructions or to tell them where to find other products. To sell them some offers or to get them to write reviews or whatever it is that you would like them to do.
02:15 Onboarding vs Broadcasting · Best Autoresponder Email
Let's talk about onboarding versus broadcasting.
Onboarding means that this is an automated email sequence. So, somebody for example gets your lead magnet and drops his or her email. 
With that email, you can start sending them personalized emails. About for example well, your origin story or what happened to you or why did you get into this business. 
Something to build rapport with your audience quickly. From Russell Brunson, the guy behind ClickFunnels, we have this so-called Soap-opera sequence. Well, he's not the guy who invented it, but he made this famous. 
02:57 What is the Soap Email Series · Best Autoresponder Email
It means it's more or less like a soap opera in a way that you want your customers to pay attention to it and get dragged into this story. 
There's a big drama that is going on. And if they read your email, you want them to be interested in knowing what will happen next…
They will open up your email every day and then the day after that. Just like a soap opera that ends with a major cliffhanger. Then you want to know obviously what will happen the next day. 
So, in this case for example this would be a soap opera:
It sets the stage on day one. 
It begins with high drama on day two where you will give your backstory on how did you get to where you are today. And obviously, you hit some wall for example in my case I started five years ago with online marketing. I have 20 plus years of experience in SEO website building and stuff like this. 
But to have a full-time income from online marketing I started going for this five years ago. And well, I thought I knew it all. I came from large organizations and had some interesting positions there.
I also know a lot about marketing at least offline. I thought okay this will be a piece of the cake… well, obviously it's not. 
So, you start to hit some walls. On day two you can tell this story, and then you hit the wall. Then people want to know all right, what happens next? 
They open up your email on day three, and you tell about your epiphany bridge as they call it. And the one thing well they want to know what is that one thing?
Obviously, then you go to day four with all kinds of hidden benefits and then day five, or you build up your scarcity and urgency. Maybe you put in some call to action.
This is let's say a framework for an onboarding cycle in online marketing. 
05:02 What is a Broadcast Email · Best Autoresponder Email
The second one is the broadcast emails. 
They also call it the Seinfeld emails. Why do they call it the Seinfeld emails? 
Well, if you have ever seen the sitcom Seinfeld with George, Kramer and Eileen, you will know that this is a show about nothing. 
And that's exactly the whole idea of what are you going to send to your customers or leads. They are just people so just tell them what happened to you today. 
For example, with these Seinfeld emails, you can do this episode style, what happened today, something controversial, story-based, educational, or training.
Or you can have it in an epiphany style like ideas, or you got inspiration you want to share. 
Enlightening things or thought-provoking. 
You could also challenge existing beliefs. 
And another one would be educational:
Tell them about for example your products or your services
Discuss frequently asked questions
How-tos
Checklists 
Think about your day: what happened and just create an email about this. And try to find some bridge to something that you sell or that you do, or just give value in those emails. 
That's a significant thing, it should be relationship-based. 
You try to establish a relationship here with your customers and your potential customers. 
But the most important thing about email marketing, is that you are giving value. 
If you start day one asking them:
Money
To buy your products
Click my links
That won't work! 
I think your ratio should be around three/four to one. Three to four times you are giving value and just one time you are asking for something in return. 
And maybe even less, depending on whether the amount that you are asking for your products or services. But is critical you are building rapport through your emails. 
You are talking to people: you are talking one on one and that's the way how your emails should be written. 
Not as a newsletter with general information. Just one-on-one. 
And that's also why Wild Mail or ActiveCampaign is so incredibly powerful. Because you can: 
Personalize them
Create conditional emails 
Craft so-called dynamic emails
Depending on who you are mailing the system will enter the right information about this person. And so, you can get these email sequences personalized and powerful.
07:42 What is ActiveCampaign · Best Autoresponder Email
What is ActiveCampaign?
Well, it's a so-called email autoresponder. Which is email marketing software that you can use to:
Segment your contacts
Send those contacts an automated series of emails based on criteria
Or send them email campaigns
And if you were paying attention, this is nothing else than what we just mentioned as Soap opera or Seinfeld. 
Soap being the automated series of emails, and Seinfeld being for example the email campaigns that you're doing. 
You can also create workflows, the so-called automations. Plus you can personalize emails to target your message to the right people.
08:29 Features ActiveCampaign · Best Autoresponder Email
If you take a look at the features of ActiveCampaign on Wild Mail, which are essentially the same as far as software concerns, you get many options. 
Maybe even too many options but let's have a look at the more general options that stand out. As far as design goes you can drag and drop. Your email designer is very versatile, and I will show you this in the demonstration later. 
You have all kinds of templates for free. 
Plus you can track your contacts on your site. If you put a snippet of code on your website, ActiveCampaign will know where they have been! 
That way you can base your emails to them on that information.
ActiveCampaign can also monitor your social media and then give an automated reaction to it. 
There is advanced segmentation and targeting. 
And as I said you can have emails with which have in them some parts that are dynamic or conditional. Depending on if somebody bought something for example.
Depending on the information you have about the context in the system, you can send them dynamic email content. 
Of course, you can send them an automated series.
They have extensive reporting and integrations with over 200 parties. 
Plus the offer great free support via:
Email
Live chat
Telephone
One-on-one training
Lots of tutorials
10:25 Benefits ActiveCampaign · Best Autoresponder Email
What does this boil down to?
Well, I've compared a couple of email autoresponders:
Mailchimp 
ConvertKit 
ActiveCampaign
AWeber 
And for me, ActiveCampaign (especially Wild Mail) stands out. 
This is because it has a very intuitive automation builder compared to the competition. 
It has many features, maybe even too many in the beginning since this may be overwhelming. But just stick to the basics and don't let the system distract you from what you're doing there!
Because if you try to find out all the options and all the possibilities. It will take you forever and 99% you don't need in the beginning. But if you're a very advanced online marketer, it will still offer you all those possibilities. And then they come into play. 
They have very extensive automation, and you can set it and forget it. Whenever somebody comes onto your list for example, an Automation will run. It will run forever, and you don't have to look at it ever again. 
You can also share your automations with other users just by sending them a link. 
ActiveCampaign can craft conditional content, which is a very distinctive USP compared to other competition.
AC offers very advanced split A/B testing, to try e.g. different headlines or different content. 
They have the highest percentage email delivered. This means emails can get classified as spam by the systems, and ActiveCampaign has done a lot to prevent emails from bouncing. 
They offer a free migration service if you are on another system so, that is also very cool. 
And it's very cheap to start you can start with less than 500 people on the list. One nice thing is some competition counts one person on a list twice. So, for example, if one person is twice on different lists, then they get counted as two. 
ActiveCampaign, however, says no: this is only one person that is on multiple lists. So, that makes sense which means it will be cheaper compared to a lot of other email autoresponders.
12:35 Benefits Wild Mail · Best Autoresponder Email
Why am I talking about Wild Mail all the time? 
Well, Wild Mail is ActiveCampaign on steroids. 
This means it's the same software, but Wild Mail has incorporated some free templates for you. And some free automations that you can use.
Plus extra helpful tutorials and support. 
They are also offering unique return on investment / revenue tracking options in ActiveCampaign! 
Another bonus is their unique respect-based marketing and relationship strategy and templates. And this is what Wild Audience, as the mother company is called, is known for: respect-based marketing.
You are talking one-to-one. You should not treat your audience as a group. Just be respectful and build a relationship with them. 
If you are offering something good, they will come to you sooner or later. As you know, it takes seven times or more to get somebody to buy something in general from a company. That's why you need this email series, you need this rapport building. 
They offer you one month free of subscription or actually to be fair it's two months at 50 percent discount. Which equals one month for free, obviously. 
They also offer free courses in Spanish. If you are for example a Spanish-speaking native, then this could be a very interesting option because all their courses and all their stuff are in Spanish too.
And for existing ActiveCampaign users, there's a free one-click migration. Which makes sense because it's the same system you just get some more options for free.
14:53 ActiveCampaign Tutorial · Best Autoresponder Email
What does ActiveCampaign look like?
This is a screenshot and as you can see, this is the dashboard that you will see later on in my demo as well. 
But for now, you can see on the left-hand side you have all the options like your:
Contacts 
Campaign
Automation
Lists
Forms 
Reports 
And here on your dashboard, you can see the interaction rate which tells you something about how many people are interacting with your email. 
The number of contacts, your top contacts, the templates that you're using, and all the other things you can see. 
And here at the right, you will see the recent activity of people that are:
Subscribing 
Unsubscribing 
Clicking on your links in your emails
And this we will also see later on, but it's a very important USP of ActiveCampaign or Wild Mail, is the automations. They are very powerful, but still easy to track because of the visual representation. 
In this case, what you are seeing here: we start at the top when some tag is added. In this case, somebody is a customer of IMPERIO. That is the trigger and then the automation starts. 
In this example, we have to wait eight weeks because then we know they have tried the product, and they know for sure how well it works or not.
Then we can offer them e.g. a subscription to the product. This is an email and then the automation will end. And on the right-hand side, you can see all kinds of actions you can do. 
But we will talk about this in more detail later in the demonstration.
16:38 ActiveCampaign / Wild Mail Reviews · Best Autoresponder Email
ActiveCampaign is very well reviewed.
As you can see a rating of 4.6. Everybody is very alike in their rating. And I must say, it takes some getting used to because of all the options and all the possibilities. Therefore, it cannot be extremely easy to use. 
Yet, in comparison, ActiveCampaign is very user-friendly compared to the other email autoresponders I've tried.
It's pretty impressive what they have done in terms of usability and user-friendliness. I can say for example that Mailchimp is a little easier on the eyes. So, it's a little cleaner and easier to use in the beginning. 
But you will easily run into the limits of the system. That's why I recommend Wild Mail, if you are making a business out of online marketing. 
Go right away for ActiveCampaign or Wild Mail because in the beginning. It may look a bit more expensive, but this will pay itself back threefold in no time.
17: 53 Wild Mail Extra's · Best Autoresponder Email
Wild Mail, as said, is the same as ActiveCampaign. At least the software is exactly the same. 
But the company around it they have all kinds of things they can offer you, and they can help you with. 
I have chosen to migrate from regular ActiveCampaign to Wild Mail for those reasons:
FREE Extra support 
FREE Email Templates
ROI tracking and analytics 
FREE Automations
18:21 Why Wild Mail · Best Autoresponder Email
And talking about support…
In Wild Mail you can see all these lessons that they offer you for free. And here you can see the lessons in a row so for example. What about:
Your dashboard 
Settings
Lists
Contacts
Search 
And I said you also have important stuff in Spanish. That might be useful if you are a native Spanish-speaking guy or girl and English is maybe your second or third language. 
Another big advantage is that they keep on improving their offer, and their software. In this case, I recently got this email from Bastian, and they are trying out Wild Metrics now, which is their ROI and revenue tracking. 
So, you can have them demo about how this works without spreadsheets. Plus you can have an excellent overview of how your emails are performing. That is also a very nice plus.
19:35 Wild Mail / ActiveCampaign Tutorial · Best Autoresponder Email
In this case because it's such an extensive tool, I really can't do a full course or tutorial. 
That would take too long for now. 
But I will give you a demonstration of the USP's and what it can offer you. So, I will give you an overview of:
Dashboard
Lists
Notifications 
Forms 
Deliver a lead magnet
Support
Stay with me, and I'm going to demonstrate to you ActiveCampaign right now. 
So, here we are in Wild Mail and today I'm going to show you many things that you can do with it. But this is not a complete training or course in that sense. It's just too extensive to do this.
But I will show you how to do the most important things. 
That way you will grasp what Wild Mail can do for you. So, I will:
Create a list
Make a form
Show you how to deliver a lead magnet via an automation
Show you what you can do with contacts and what you can store
Tell you how you can use the search and segment
Send a campaign, a broadcast as in the Seinfeld emails that I showed you earlier
And then a little about site tracking and what you can do with that
Let's start!
21:04 ActiveCampaign Create List · Best Autoresponder Email
Alright, first if somebody is going to subscribe to your list then obviously you need a list. Let's start with building a list first.
Here you will see the four lists that are currently in the system. Normally, I start with two lists: one is customers and the other one leads. These are existing clients and these are potential clients. 
For now, I will show you how you could deliver the lead magnet Productivity Secrets to the people who subscribe to the list Productivity Secrets. 
First, let's create a list. I will name this Productivity Secrets E-book Lead Magnet, and this would be the website ToolFinderr like so. You have a name a URL, and a description. You are getting this email because you subscribe to our Productivity Secrets email series.
And if I click save, then this list will be on this page. With the drop-down to the right, you can do stuff with this list for example. Edit the list, view the contacts that are in the list, etc. 
But for now, I would like to show you the advanced settings because that is important. I always put my email in those fields. That way, whatever happens with this list -if somebody subscribes or unsubscribes or if something happens as in sending a campaign to all my people- I want to know what they are getting. 
Therefore, I will put my email address in this as well. So, now we have a list, and we should make a form where they can enter their name and email.
22:59 ActiveCampaign Forms · Best Autoresponder Email
As you can see these are the forms that are in Wild Mail/ActiveCampaign for this business of mine  called IMPERIO. Those forms are not the most beautiful forms that you can create. Earlier I showed you Thrive Leads which I use to create beautiful opt-in forms. 
But these forms that you can make with Wild Mail are functional. They work and the best part is that it's from within the same system. 
For me, it doesn't work that well, for example, this would be one where we send samples to customers or potential customers in this case with two colors of their hair. And another one would be like this: they get tips for hair care. And the third would be like this. 
If you have seen Thrive Leads before, maybe in my previous video, it would look like this. So, if I would like to refresh this page. You would see what happened: this would be opt-in. And if I click down, I would get another opt-in.
You should not put all these options on one page. But I just wanted to show you a couple of examples of better-looking opt-in forms than the one you just saw in ActiveCampaign. 
I would suggest going to a different opt-in tool. And I would suggest Thrive Leads. I will put the link below this video or somewhere nearby.
But if you were to make a form you could create it like this. You create it you give it a name. 
And for me, the action would be they would subscribe to a list and this list would be the Productivity Secrets E-book Lead Magnet. If I create this list, then it would end up on this page, obviously. 
I would change the settings to get all the notifications. Then we will see the form and this form is very basic as you can see. You can drag all kinds of fields from your system in this form. So, for example, if I want the city where they live I could do so.
But maybe also the product, and the zip code you can enter all the fields you want. And obviously, you can also change the style. For example, the background of the button or the layout of the whole form. Next to each other or below each other. 
Plus I could change the color of the font, the color of the background: let's go for something greenish. And if I want to change the font because it would be better readable, then I would change this into white. 
I could change the button the same here, and the radius of the whole form for example. A little rounded, and I could check AC branding off, so that will be off.
The submit button could be a bit more rounded as well. I could change the text in here. So, this is what you can do with the basic forms within ActiveCampaign/Wild Mail. 
But again I suggest you use Thrive Leads for this. Because it's much better looking as I just showed you just now. 
27:03 ActiveCampaign Lead Magnet · Best Autoresponder Email
I will do it again to show you the difference. Okay well, if we have created something that we can give away which is, in this case, the PDF, for example, I have some old free PDF that I would give away as a lead magnet earlier on. 
That would be this, it's on my website, and I just copied the link to the PDF. If I go back to the automation within Wild Mail, then I should create an automation where people would enter the form, enter their name and email address. 
Those would be captured by ActiveCampaign/Wild Mail and then some automation would deliver the lead magnet, which is this over here. I will just copy this link and I will go back to the automation. 
If I created a new automation to deliver this lead magnet I would need to start from scratch. And another option is that you can use all the recipes that are here on my left-hand side for different businesses as well. Or you could import an automation. 
28:20 ActiveCampaign Automation · Best Autoresponder Email
If you are paying ActiveCampaign/Wild Mail customer you would get many interesting templates as I will show you. 
They are here visible in the background, I will close this for now. You get like eight templates that you can work with. You can import them using the import system.
I will create an automation from scratch now to show you how it works. It will build a canvas with options to build some kind of workflow, and the workflow always starts with a trigger. 
The trigger in this case would be the start trigger Subscribes to a list. And the list would be Productivity Secrets E-book. 
It would run only once and that is enough, and then I would click start. In this case though, I would like to wait first for a couple of minutes because If you just enter your name and email, and you will immediately get it that would be maybe too eager. 
Therefore, I would start with a waiting period for a specific time, let's say five minutes, just to show you what you can do. Maybe to start with this should be filled out. 
I will fill this out as the Productivity Secrets E-book Lead Magnet automation, so I can find it later on. If you want, you can add stuff and on the right-hand side, you see possible actions as well. For example, this, which is very handy sometimes. 
30:14 ActiveCampaign Email Templates · Best Autoresponder Email
But with the plus, I will go to the sending options and send an email. And it does not have any emails to send. Yes, that is correct. So, I will create one to get started. 
I will give this a name and I would suggest that you always use some notification type like this. So, 1/7 or 1/5 or 2/5, depending on what email you're sending. 
Because this would trigger people to read the whole series. If they see this, they know there are six more emails coming, and they will open those emails because they want to know the rest. 
I will create it, and then we can see a template or multiple templates. For example, if you choose 100 per page you would see all the possible templates that are in it. And there are many options here. 
I always choose very basic templates because I don't want this to look like a newsletter. I just want to send it as it comes from a person. And already prepared one earlier and that's what I'm going to do. 
You can always go to the templates or to past campaigns that you have sent. And in this case, you can preview them so these are also templates that you are getting from ActiveCampaign/Wild Mail for free. Something like this or like this. 
And you can immediately see them also on the mobile phone. But for now, I'm going to use this template over here. Then I should change this into a business email because otherwise it gets spammed. 
For example, I could put this, so people would know the email is about Productivity Secrets. This email subject would be: Hi and then you can personalize it with this little person over here… Hi, first name, here is your e-book. 
And if you want you can just so add an emoji-like that. So, I will continue, and then you will see the email as it is right now. To save you and me some time, since we are into productivity, I already prepared this email and I will show you what you can do.
In this case, it's: Hey, first name of your e-book your Productivity Secrets e-book is ready to be downloaded.
I'll delete this it's a little stupid to start with. I could do all the editing from my keyboard or from above. So, for example, the:
Well, you know this, click here to download. 
I had my PDF downloaded before, so I can just select this and go to the link. Then I would click my PDF. So, this would go to, for example, John. 
Hey, John your Productivity Secrets e-book is ready to be downloaded, click here to download. That is a link now I hope you enjoy the huge productivity gain you are going to experience. Questions? Just email me at…
And then I entered a huge button as well plus my image and that is a good idea to do. Because if it's a personal email, people tend to trust you more. Makes sense. That way you build better rapport with them. That's good for your relationship with your email list.
What you see here are all kinds of options at the top:
Different backgrounds 
Color of your links 
Alignment
The width of the email 
Undo buttons
And at the right, you can see what you can insert into your email as well. So, for example, if I want a spacer in here, I can do it like this. 
Plus I could insert some: 
For example, if I would say I want an image of my e-book in here. 
Then I would go there click on it. And choose the image. That's a bit large. So, I would just go to 300 pixels and do it like this. If I want a spacer between it, I can do this like. Or maybe I want this to go down to here. And as you can see now, we have this email.
It's very straightforward and that is all there is to it. If I clicked on next you would see a campaign summary. 
My first name here is your e-book. You can add some pre-header text, which is the text that would be on some mobiles for example, which would end up below the header. 
I can enter some catchy text in there and the form has been filled out. The message name is over here. You should always click these two on. 
Then you can have the system send a test email to yourself. But I could also do it here. So, I would see what this would look like on the desktop like this.
Or you could have all kinds of email client previews, and you can see what this would look like on different devices. Here you see the Gmail version and also the Yahoo version plus Outlook in different shapes and forms. The iPhone well it's all looking good according to me. 
And so, you can just check what your email would look like on different devices, without having to have all those devices. If you would like to do so, you can send it to yourself. 
That way you can check it on your mobile and your email systems as well. If I were to finish this I would go back to the automation and I would just save this. As you can see, we are now back in the automation canvas.
We need to end this. Never forget to do this. But I would recommend putting a wait time in this automation at this point at 100 years. Why do we do this? 
This is because we have now sent them one email after five minutes. But if you decide to do something else with all these people who are in this automation, you can choose to send for example a mail number two in here. Or mail number three in there. 
I will delete this step for now. But it's always a good idea to put this wait for 100 years here. And the last step that you have to do to make this work is to put this to Active.
38:39 ActiveCampaign Contacts · Best Autoresponder Email
Okay well, I hope that's interesting, and then we will continue to the contact section. 
When people are getting into your system by entering their name and email in the form, they will end up in a list, and then they will also be in your contacts. 
In this case, I am in the so-called Contact Dashboard. I can filter by tags for example. Or by list, in this case, we would have different lists, or by status. You also have an option to do an Advanced search, let me do this later. 
When I open up a contact in this case this is me, you will see on the left-hand side your personal information. Like my name that, and I can if I want, I can change this. Or I can merge contacts if I'm in the system with multiple emails or multiple names then you can merge them. 
I can see the location that I'm in, and of course, all the data that has been gathered through the forms. So, for example, my gender, my colors, and the city that I live in.
But more importantly, you can see what the tags are that this person has.
For example. I'm a customer, and I'm a lead and I do I'm also into a contest. I can see what lists and automations I'm in. If you went to automation, and you click on it, you could see where I am.
In this case, the automation has finished. But sometimes people are well halfway, and you can easily track where they are in your system. So, this is the automation, the tag is added. Wait for five weeks until we send an email, and we end the automation. 
If I want, I can also check the emails present in this automation. I can also view all the other contacts that are in this automation too. I'm not going to do this right now, but you get the idea of what you can do with this.
It's very powerful. So, when I go back to myself you have your general information plus the tags, the lists, and automations. 
41:19 ActiveCampaign Site Tracking · Best Autoresponder Email
Very interesting also on the right-hand side are all my activities. So, here you can see what parts of the site I have visited. 
For example, I have been to a specific order form eight days ago. And earlier I was on another page called colors, and here is a page about subscriptions. These things tell me a lot about this contact.
And why can I see this? It has to do with the fact that ActiveCampaign has so-called site tracking. Which means you can put a piece of code on your website. If it's a WordPress website it can be done effortlessly. But also, if it's not WordPress you can just copy-paste a piece of code in your header. 
And then you can easily see in what this person has done on your website. For example, you could also search for people that have been on an order form page, but not on the thank-you page related to that order form. 
In that case, you could search for them and send them another offer, maybe with a discount?
Because you can say okay, I've seen you have been on my order form, but you're not a customer yet… Maybe an extra 10 percent could help you get you off the fence? I don't know something like this. 
42:41 ActiveCampaign Search and Segment · Best Autoresponder Email
If we did this for example, you could go to contacts again, and I would do an Advanced search. In this case, I will select a condition: a person has visited a specific page two times or more. Then I can add another condition e.g. has visited my page more than 16 times. 
That means you would get the real hot leads that have been a couple of times on this specific page, at least more than two times. 
And you can draft a great offer, or anything you'd like, to those people. To tell them okay, I have seen that you've been on this or on that page, or maybe you don't want to disclose that you know this. 
So, you just say something about what's on the page. And then you are going to create a nice campaign to get them to buy something from you or to try something from you. 
This is what you can do with the search & segment with the site tracking. 
44:15 ActiveCampaign Campaigns · Best Autoresponder Email
The next thing we're going to do is to create a campaign. We are going to create a campaign also known as a broadcast. 
We are going to send this email to everybody on specific lists. How do we do this?
First, you go to the left-hand side and click campaigns. That will open up a screen with past campaigns. And I already prepared something that we will turn to later. 
But for now, if you want to create a new campaign. You would have to click this button over here, and then you have a couple of options to choose from. 
So, you have a:
Standard campaign
Automated
Autoresponder for series
You can do split testing, like in A/B
RSS triggered
Date based, for example, if somebody has his or her anniversary
But for now, we just choose Standard. 
And I would call it Test and here at the top you can see your progress any time. When I do a broadcast, I have to choose the lists that I'm going to send this to. 
Now in this case, we presume it's an offer to potential customers that are not customers yet. And if you want you can also create a new segment. Easily drill down with conditions as we saw before, for example the visited pages, or we can choose contact details like the tags that they have. 
For example, they are a lead, or they have entered a contest or something like that. You can fine-tune the people that you are going to send this to, so you can segment them pretty down to the last detail. 
We click next, and we end up in the templates, and as before I would recommend you choose something that is not like a newsletter. But like it seems that it's coming from you. 
I could also choose one of my past campaigns, for example, this one we just saw. I could choose this, and then I could click next and go on. 
But for now, I want to go to the previously made campaign because I wanted to show you things that you can do with it. Without spending too much time on creating the email that I have already shown you previously, when we talked about the lead magnet and the automation.
In this case, we are in the broadcast. We are creating a campaign, and we specified the type. We chose the lists, and we are in the design now. 
So, let's presume we have this Productivity Secrets course, and we offer this for only 997 dollars. Then you obviously would link this button to your good sales page or payment page or whatever it is.
We could click next, and then you would see all kinds of stuff we have already seen as well, when we did the lead magnet delivery. 
So, we can:
Edit the subject
The pre-header text 
Change who it's coming from 
Turn this on 
And then very important, you can schedule your campaign. 
It's always a good idea to determine your target group and when are they most prone to open their email. 
So, you just Google this and find out when it would be best to send.
For example, this email, if these are business people for example, would best be sent on a Sunday afternoon. 
You just choose when you want to send this, a specific date at a specific time. Then you can turn this on, and it will be scheduled. As we have seen before you can do the tests before sending it, so you are sure what it will look like on different devices. Then click Send now. 
This broadcast message would be sent immediately. But if you would choose next month for example, and turn this on then it would say just finish, and it would be scheduled. 
This is how you do a broadcast message to everybody. 
So, what have we seen?
In this ActiveCampaign Tutorial we have seen:
How you can make a new list
What you can do with forms, although I recommend using Thrive Leads
How we can deliver a lead magnet
An automation by using triggers, actions, and emails
What you can do with contacts
Tags
Lists
Activities
How to delete or merge contacts
The way to send a broadcast email campaign
What you can do with site tracking and advanced searches
Last but not least I want to show you something else. 
If you are going to be a Wild Mail customer, you will get a lot of things for free. 
So, you get a Wild Mail course which is a 20 lesson course that is absolutely for free. Also, available in Spanish. For if you are a native Spanish-speaking person, or you prefer Spanish to English whichever you want. 
And obviously, when you do so, you also get those Wild Mail Email and Automation Templates. 
And I've earlier talked about Wild Mail compared to ActiveCampaign, so as you can see the software is completely the same. The only thing that has changed is the logo. 
But the other thing that has changed is the support that you're getting and the extras that you're getting for free. 
The templates save you a lot of work and since we're into productivity, this would save you hours and hours of work only by using those. And another thing is they have unparalleled support. 
So, whatever you want you can find it here. Otherwise, if you can't find it directly in their lessons or their support.
Then you can ask them a question, and you get a very swift answer. And last but not least they also have this ROI and revenue tracking that I will show you now.
This is something they have built recently it's quite new. So, you need an invitation to get onto this. And here they will show you what it is. 
But if you are a professional marketer, and you are into making money online with emails, this is something you should try! 
Because what does it do it gives you:
Revenue analytics 
Email analytics
Tag analytics 
Ad analytics 
Lead analytics 
Customer analytics
Channel analytics 
Segment builder
This means that you get all kinds of insights into the profitability of your:
Campaigns
Tags
Ads
Customers
Channels
This would give you a great deal of insight into previously unknown areas.
Alright, so I hope you liked this presentation about ActiveCampaign and Wild Mail!
I'll see you in the next video.
Good luck
Olaf the ToolFinderr