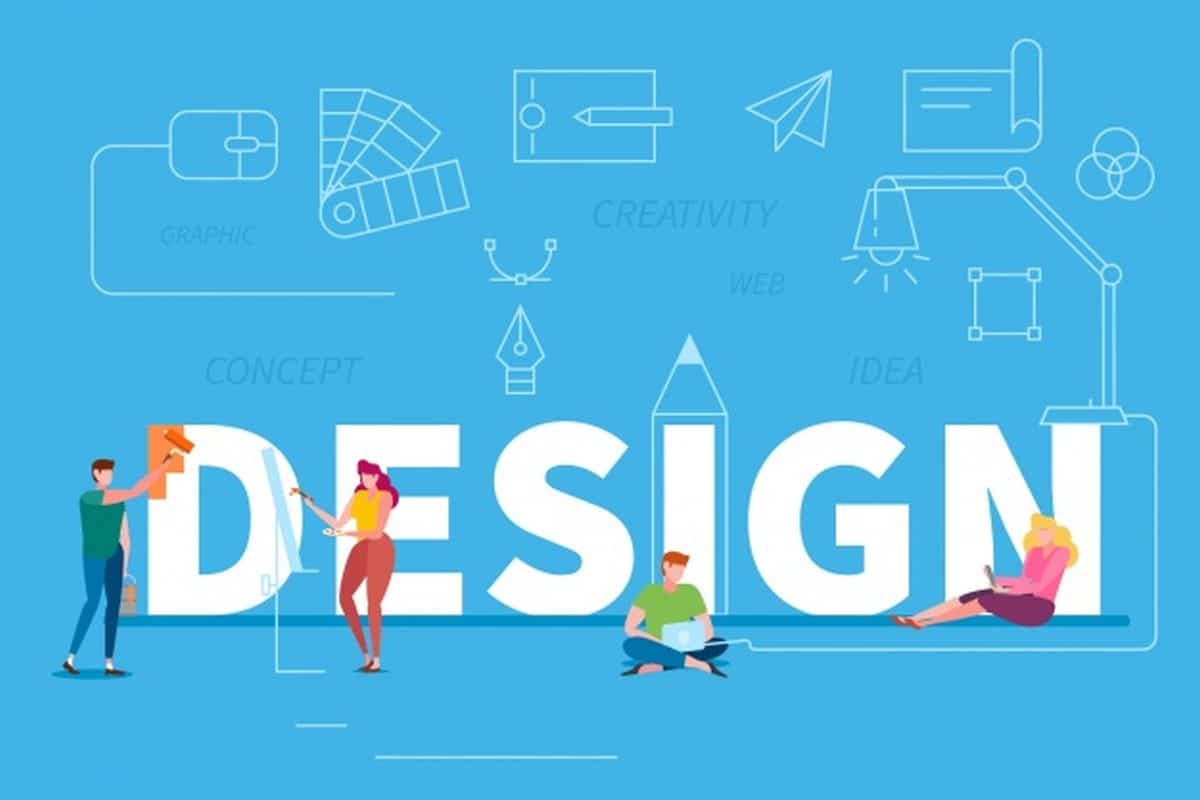 Jan 17

Logomaster AI Review · Create Logo Online for Free

Posted at 5:02 pm

in

Tools
Productivity Advice for cell phone or tablet
This page is optimized for desktop or laptop computers.
For example, the calculator, the screenshots, the video, the reviews and the tools used for this page are much better enjoyed on a large screen.
Of course, you're welcome to read on, but I wouldn't be any good at productivity if I didn't point this out
My advice: just email this post to yourself with the default Share Option on your device. Then you can read comfortably on a large screen whenever you're ready. 
It's just a tip!
What is Logomaster AI? A tool that will make you creating logos!
Great value for money AND fabulous-looking logos.
I and many friends of mine have used this AI-powered tool dozens of times now. Every time with stunning results.
People keep asking: where did you have your logo made? But actually, in this case, I am not telling them the truth…
This is a secret too good to throw around.
Best of all: you get the designs for less than 10-20% of what you would normally pay for logos of this quality.
Logomaster Tutorial Video · Create Logo Online for Free
Watch my tutorial to see Logomaster in action. 


Benefits Logomaster · Create Logo Online for Free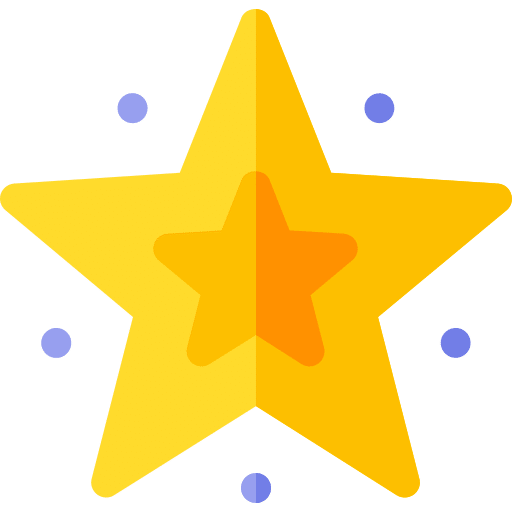 The ease-of-use. Start with a category, some designs, and colors you like. Enter the company name and or slogan. Choose and edit until satisfied.
Logomaster - Create Logo Online for Free - Characteristics
Free trial: Yes (logo creation)
Use coupon code

OLAF15

for a 15% discount.
Frequently Asked Questions
Software tools are always in continuous development. This means that it's likely that the tool that I'm showing in the tutorial and/or in the screenshots will be different today. The information itself will just be as valid though.
If you need support with one of the tools, please go to the support page of the tool itself. Follow the buttons on this page to go to the tool and search for their support. Every tool has a frequently asked questions section and/or a support department where you can create a ticket. If you do email me with a support question, it just won't get answered, sorry. Otherwise I could never be productive and wouldn't be able to provide value anymore 🙄 
If your question can't be found in these faq's and you feel that it would really benefit you and other readers to be answered, please send me an email 📧
Tools used to create this post
All
Chrome
Media
Productivity
SEO
Time Tracking
WordPress
Logomaster Video Transcript · Create Logo Online for Free
When you start a new business, whether it's online or offline, you will eventually need some kind of logo.
In the past, I started numerous ventures and businesses. And every time, of course, I needed one. 
But what I did in those days was I just went to Fiverr or OnlineJobs in the Philippines to have some graphic designer design it for me. 
The only thing is it would take you up maybe three to seven days and that time you most definitely do not have sometimes because you want to be up and running fast.
Also, the costs will be from two to five hundred dollars every time you need logos or stuff that you want to print on stationery, t-shirts, posters or whatever. Then it would even get much more expensive. 
That's why the last few years I turned to Logomaster AI to develop a logo with their artificial intelligence tools. And how Logomaster works, I will show you in this presentation.
My name is Olaf and I am your ToolFinderr.
01:17 Why did I need Logomaster AI · Create Logo Online for Free?
Let's go: why did I need this?
Well, as I mentioned for every business you need a logo. And I have tried lots of things online. For example, I had a Shopify store until recently, and I needed the logo for this.
And my girlfriend needed a logo for her dog business. Of course, I needed a logo for ToolFinderr which is the business this presentation falls under.
To show you how these logos turned out, I can just better visualize them by showing them to you.  So, this is for example the online Shopify shop for which I needed a brand and a logo. So, I invented this Ted-Hilley guy.
This is the logo of my girlfriend's business KynoPlus, which is in dog massage therapy, raising dogs and dog behavioral programs. She needed a logo for this as well. 
I referred her to the Logomaster to develop this logo. And it turned out pretty nice, no?
03:24 What is Logomaster Create Logo Online for Free?
What exactly is Logomaster AI?
Well, it's very straightforward. But it's also extremely powerful. Which has to do with the artificial intelligence that has been built in. In short, you get great value and fabulously looking logos at the same time.
And that was in the past a combination that you could just not get. Around me, a lot of people already used Logomaster a couple of times. Every time the result is stunning and people keep asking where do you get your logos from.
To be honest guys: sometimes I just do not tell them because otherwise you get too many logos maybe that look alike. And you want to be unique obviously. So, be careful. You can use this tool for yourself and not be too enthusiastic about it to your friends and acquaintances.
Because well you never know… Maybe they're going to rip off your beautiful design. But to be honest there are millions of options within the tool. The chances are not that big that they will create the same logo as you.
And best of all the designs will be 10 to 20% of the price that you would normally pay for a logo of this quality. In this case, the basic logo will set you back 22 dollars in this year 2020.
If you buy the whole package you can rebuild and change. And it comes with all the stuff that you need to print large stuff. For example, for posters that is 68 dollars if I'm not mistaking. 
As I told you in the beginning. Normally, you would pay like two to five hundred dollars at least for a great design set. 
05:16 Features Logomaster · AI Create Logo Online for Free
What are the features of Logomaster?
It's an artificial intelligence-based tool which gives you the best results in no time. Artificial intelligence in this case means that you just have to click on:
Some examples 
Some colors 
Enter some details 
and based on thousands or maybe millions of logos in the past, Logomaster suggests logos to you.
This works great as I will show you in a couple of minutes. And you get a professional logo package including EPS, PNG, SVG, and PDF. 
It's royalty free, so you can use it as much as you like because it's your property. Whenever you need it just get it out of the closet and use it. Only pay when you're satisfied. You can start editing for free. 
You just create a free account and create a logo. And once you are satisfied with it, you can choose the package you like. Until then, it's free.
06:13 Logomaster AI Basic
What are the features of the Basic Option? 
The normal resolution, fine for web
Transparent PNG
No changes after purchase
06:44 Logomaster AI Premium
What are the Features of the Premium Option?
High resolution for business cards, t-shirts, posters, etc.
Transparent PNG
Custom background-color
Resizable vector SVG files
Print-ready
Make changes and re-download
07:36 Benefits of Logomaster AI · Create Logo Online for Free
The use of logo master is very easy. I mean it's user-friendly that speaks for Itself as I will show you in a couple of minutes. 
Just try it for yourself to create your free logo. After this presentation uses the link and creates your first logo.
It's uncluttered 
Just clicks and create 
as I will show you. 
But although it's easy, and it's very nice as a user interface, it still has powerful editing options. You can create the logo exactly to your liking.
Since we are in the productivity secrets training series, it has to be a huge timesaver. And it is because you have these:
Templates 
Graphics 
Icons 
Designs
And in a couple of minutes, you will have your logo. 
Well, if you do a bit of editing, I would say maybe 30 minutes tops. And again, it's very affordable.
08:46 Logomaster Examples
Let's have a look at some logos.
For example, this one or maybe more business-like. For dining club, for an arcade and for maybe this is some kind of space program, I don't know. 
But as you can see, they are very different but very professional. And to give you another idea, these would be the options that you could generate.
I mean there are well, thousands, millions even of options that you can combine. And every time you create something in Logomaster, you can have new suggestions for you by clicking on the button give me some new suggestions. 
You can build from that as we will see in a moment.
09:33 Logomaster Reviews
On Trustpilot Logomaster gets a 4.7. People are raving about it, and I'm also very enthusiastic about the use of it. Some other reviews giving it a five-star rating. But okay that is their opinion.
09:51 Demo Logomaster AI · Create Logo Online for Free 
Let's just go into the tool itself to see how it works in practice.
Here we are in the tool itself. This is it Logomaster AI. And you can start creating your logo by entering your company name.
Let's do this, and I click to create a logo. This time it asks me to select a category. 
I need to be careful now because whatever I choose will be the basis for the rest. I can choose the more handwritten ones or these more colorful ones, business-like and also small businesses, online shops or restaurants. 
So, it already gives you an idea of what it is for:
Personal branding 
Product branding / Startups
Companies, Organizations and Communities
Businesses 
Well, I want to go to for companies. Then it will ask you to pick at least three logos that you like. All right, what do I like? I like this one and this one yeah. Next, it will ask me to select the color scheme.
Grayish 
Pinkish 
Reddish
Orange
Yellow
Green 
Blue
Dark blue
I would go for the more orange type and the slogan would be Fast Forward Your Business, like this.
And to create the logo with maybe an icon, I can search for fast forward and just select a couple of items to go with it.
Then I click to see results. That is it for now. So, now it starts giving me all these suggestions. 
To the left, you can see my preferences, the things I just entered. To the right it will give me all the options and if I want, I can preview it. 
For example, on a building or on a t-shirt. I can edit it if I would like to fine-tune this. And I can save it for later if I want. Also, if I am enthusiastic and happy with the result, I can just buy this on the spot. 
But for example, let me show you if you do the preview. So, this is what you get. It will show you what it will look like. 
Different devices 
Media
Products
This is very cool because this gives you a great understanding of what it will be whenever you are going to buy this. And I can save this for later as I said. 
But for now, I just will scroll just a little down to show multiple options. It's not the right one for now. I can have generated six more to choose from, and the ones you like you can just save for later and browse through them.
Let's go to six new ones. I like this one. So, for example, I will save this. And this one as well, and I can go on. Now let's go to my saved logos. I will go into my profile and go to my logos for this.
These are the ones I just saved. And I can edit them to my liking. I just click on that and here you are in the editing area. For example, here you get some tips. Gold foil effect e.g., and you can upgrade to premium if you want to. 
Include the background color of your choice. So, here I could for example change the text. Or I could change the boldness of it or the spacing. As you can see or maybe even the curves, this is basically what you do.
Just find your ideal start design and from that moment on you will be designing yourself. With a stroke, as you can see or without a stroke. 
Let's go again. Some text, but I can also change this. For example, I want to make it a little bigger and a bit bolder. 
Change this to 600, and I want to drag it over here, but now it doesn't make sense anymore. But still, it will give you an idea of the things you could do. I can drag this over there like that and then. 
Whenever I am happy, I can save this as a new copy or as my old. Or I can go again to the preview to have it show on different things. 
Now obviously this is not very cool, so at least I should then edit this and make it like that.
Here I'm just going back to ToolFinderr to give you an idea. I just will make this a bit bigger and this one as well. You could change colors you, could change whatever you like. But now it would look like this.
So, this is how it works you can edit all the stuff. On the left-hand side here you will have your text options icons that you can add or change backgrounds. There are many backgrounds, lines to add, and shapes to add if you want.
I have never used it I just chose the great start to begin with. And from that moment on I would change the stuff I had. 
All right, let's go back. Discard my changes for now and let me show you what happens whenever you have purchased. I bought these two logos as I just said and if I go to this premium I can just:
Edit it 
Re-download it
Change it 
and change my slogan and do whatever I want with it. 
This one is just basic, so I cannot change it, I can just download it again. But for example, if you would preview this it would look like this for example on a business card.
I think I made my point clear and this is all there is to it. Because it's very easy, it's very straightforward, very simple but gives you great results. 
And I mean I like his one, my logo for the ToolFinderr business. But obviously, if I want to change it I can do it like so. 
One more thing, maybe I should mention to you is you could also start with templates instead of entering stuff.
You could start just by going to a category that you like. For example, fashion and beauty, and then you could say all right: I would like something like this. 
Or I'm in the restaurant business and I like this one. And I want to edit it, so I go to edit. I will just change it to my name and liking. This is how Logomaster AI works.
I hope it has been of use to you and I will see you in the next video.
Thanks for watching!
Good luck
Olaf the ToolFinderr
Use coupon code OLAF15 for a 15% discount.