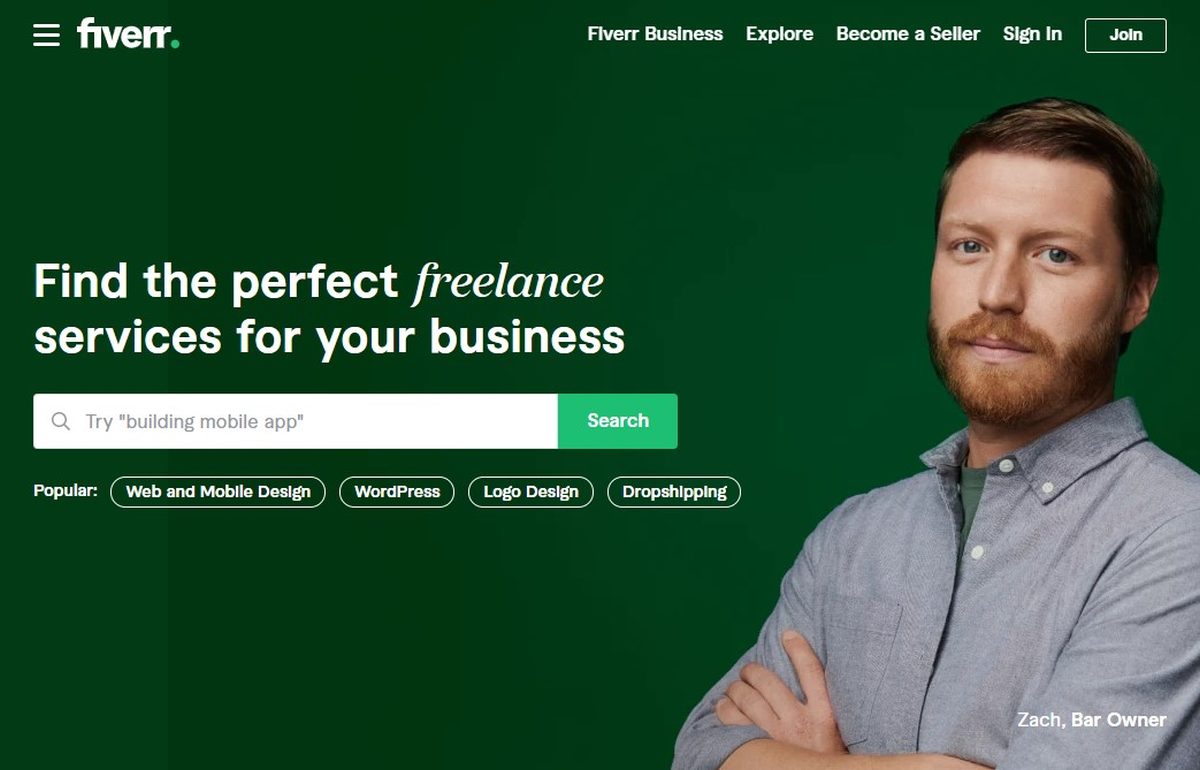 Jan 13

Freelance Services · What is Fiverr

Posted at 4:07 am

in

Tools
Productivity Advice for cell phone or tablet
This page is optimized for desktop or laptop computers.
For example, the calculator, the screenshots, the video, the reviews and the tools used for this page are much better enjoyed on a large screen.
Of course, you're welcome to read on, but I wouldn't be any good at productivity if I didn't point this out
My advice: just email this post to yourself with the default Share Option on your device. Then you can read comfortably on a large screen whenever you're ready. 
It's just a tip!
If you need Freelance Services, Fiverr is the marketplace!

Fiverr is the Freelance Services tool if you need something you don't have the skills for. Or if you do have the skills, but you know a specialist can do the work more cost-effective.
Meanwhile, you can get on with your own work. Win-win!
Fiverr Freelance Services could be a fantastic solution for you. Whatever you need, e.g.:
Ad Covers
Copywriting
E-Cover Design (or use MyEcoverMaker)
Graphic Logo Design (or use Logomaster)
Translation
Why did I need Fiverr Freelance Services?
For my hair fibers sales funnels, I needed some Ad Covers for Facebook ads.
And for some of my SEO-clients, I was in need for some comprehensive and in-depth articles around certain topics. 
For that, I found some copywriters in Fiverr that could write 1,000+ words SEO optimized articles very fast and for far less money than it would cost me to write them myself. 
Whatever you think of, you can get it done through Fiverr. 
And their interface is easy to use and very straightforward.
The services start from a couple of dollars, hence the name Fiverr (= USD 5). Of course the pricing depends on what you need. 
Fiverr can really be a lifesaver in many ways.
So if you need work done, check this out.
Watch my tutorial to see Fiverr in action.
Fiverr Freelance Services Features

Freelance Services · Fiverr Benefits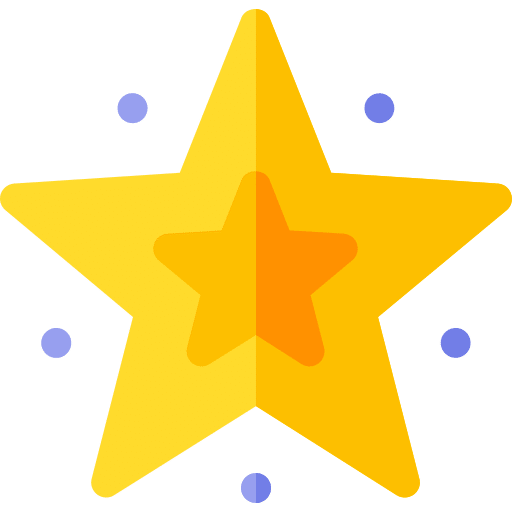 When you order a "gig" (job), most of the time you get the option to have the services expedited. So, when you are in a hurry (and aren't we all sometimes) this can save your day.
Type: Marketplace for Freelance Services
Freelance Services Fiverr Reviews
Frequently Asked Questions
Software tools are always in continuous development. This means that it's likely that the tool that I'm showing in the tutorial and/or in the screenshots will be different today. The information itself will just be as valid though.
If you need support with one of the tools, please go to the support page of the tool itself. Follow the buttons on this page to go to the tool and search for their support. Every tool has a frequently asked questions section and/or a support department where you can create a ticket. If you do email me with a support question, it just won't get answered, sorry. Otherwise I could never be productive and wouldn't be able to provide value anymore 🙄 
If your question can't be found in these faq's and you feel that it would really benefit you and other readers to be answered, please send me an email 📧
Tools used to create this post
All
Chrome
Media
Productivity
SEO
Time Tracking
WordPress
Fiverr Freelance Services · Video Transcript
Hi, 
If you have your own business, you are self-employed, you are into affiliate marketing or making money online, there is a time that you will come to notice that 8 hours or 10 hours or 12 hours a day is just not enough to get things done.
Then probably you would need some outside help. 
And one of the best options to do so is to choose Fiverr for freelance services that you can find to do all kinds of stuff. That either you can't do yourself, or you won't do yourself, or you think you have better use of your time at this moment. 
My name is Olaf I'm your ToolFinderr. 
And today we're going to look into Fiverr.
00:45 Why did I need Fiverr Freelance Services?
Why did I need this? 
Well, I have a couple of funnels, e.g. a hair fibers sales funnel as I told you before. And I needed some ad covers for Facebook ads to go along with them. 
Another thing is that I still have some legacy SEO clients. They needed of course better rankings in Google. To get those, I needed some comprehensive in-depth articles with a lot of words in them to get eyeballs on the topic for a long time to increase the so-called dwell-time. 
I was looking for copywriters in Fiverr that could write these for me. They will be faster than you, they will be cheaper than you if you'd calculate your normal rate into this equation. 
This was my reason to start with Fiverr in the first place.
01:45 What is Fiverr Freelance Services
What is Fiverr? 
Well, there are a couple of marketplaces that can help you with this. But for me, Fiverr is the go-to one. I found virtually everything that I ever needed to do on Fiverr without any problems. 
Again, use Fiverr if you need something done you don't have the skills for or if you do have skills, but specialists can do this very much more cost-effective. 
If you think you can better spend your time on something else with more value to you. 
Whatever you need: 
Ad covers 
E-book covers (or use MyEcoverMaker)
Logos (or use Logomaster)
Copywriting 
Translations
SEO work 
Complete websites 
Everything and anything can be found on Fiverr. And the funny thing is that the name Fiverr comes obviously from five dollars because when it started, they charged five dollars for the jobs called gigs. 
So, if you are a seller, you offer something on Fiverr and you call that a gig. We'll see this in a couple of minutes. And since they started at five dollars, they named their business Fiverr. 
If you need something done, check the site out, and you will see that probably there is somebody out there that can do whatever you want. 
More cost-effective and better than yourself.
03:08 Fiverr Features Freelance Services
What are the key features of Fiverr? 
A couple of them are they support multi-currency. So, it does not matter where you're from you can still buy stuff from their freelancers. 
You can negotiate custom offers or post custom offers to the selling community. You can get exactly what you want for the amount that you want. 
They offer a secure payment gateway. 
All the financial transactions every transaction can be done from within Fiverr. 
Email communication
Financial transactions 
Invoicing
They offer a good seller rating and feedback. 
They have a private communication platform as I just mentioned. 
A lot of jobs and gigs are available in every category you can think of. 
And they offer this freelance services marketplace.
This means the topic of today will be mainly about buying stuff on Fiverr to support your online marketing business or your making money online ventures. 
But it's also possible to become a seller on Fiverr if you have some specific skills that you want to sell. 
You can put them on their marketplace as well. But today I'm not going to talk about this I'm just going to talk about buying jobs. 
Because that is where the focus is in this presentation.
04:30 Benefits Fiverr Freelance Services
What are the benefits of Fiverr? 
In short, it's easy, and it's affordable. Of course, there are expensive gigs on it as well. But as you will see in a couple of minutes, they still start even under five dollars. That is very important: it's affordable. 
But it's user-friendly as well.
They have this built-in private communication. 
There has been a great searching and filtering capability built in to find your perfect freelancer very fast. 
You don't pay any subscriptions or fees or plans or whatever. You just pay a commission when you purchase a service. So, no cure, no pay I would say. 
The transactions are all from within Fiverr. And this is again -we're talking about productivity secrets- is a huge time saver. Because you don't need to do all the work yourself.
I get it… I've been in the same situation. You don't make money, yet you are investing, and you want to get something out. 
And then you end up doing everything yourself. That is a bit backward. Because if you do this, then you will never have time. 
05:40 Fiverr Freelance Services keeps you focused 
You need to be aggressive in this line of work and focus on what you are good at.
For example:
Marketing  
Building funnels 
Website  
Email list 
When I started, I had a sneaker comparison website. And I even considered trying to learn PHP. To program all the nitty-gritty stuff on my comparison website myself. Well, that wouldn't have been a good idea after all. 
Because to become a good PHP programmer, you might need at least 3 to maybe 10 years to do. So, I just said to myself we are not going that route. I'm just going to hire some people to do this for me.
Which is the same with the ad covers and other stuff that I just mentioned. Probably I can do it, or I know I could do it, but it would take me so much time. It would cost me so much money.
Not money that I spend, but the money that I cannot convert into something else. The so-called opportunity loss. Because of the time I spend is gone forever. And you only can spend a minute once. 
You have to be very careful about where you spend your time and energy.
In my case, I'm saying this is my core business: 
Making money online
Marketing
Sales funnels promoting 
Selling stuff
And all the other things, even though I could do them, I won't do anymore. 
And this is where you can scale, so keep that in mind. Of course, in the beginning, you need to do some things yourself. And maybe even a lot of things.
07:21 Fiverr helps you scale
Because you also have to learn about how things work, so you can't be fooled. Plus, you will know in the future how things work in the back-end. So, I know how to build a WordPress website. I know how to do SEO. I know a little about PHP.
And it is this comes in very handy at times. But don't exaggerate because there are always specialists that can do it much better and much faster. This will cost you far less money in the end.
Another huge time saver: if within Fiverr, you can choose many times to have the gig expedited. To expedite the job, that you would like to have done. Many times, even in one or two days if you're in a hurry. 
If you ordered for example a:
Then you can just check the box to have the gig expedited. You pay a couple of dollars more and that's it. It's still very cheap. 
On Fiverr, you find professionals from all over the world. You might think but if I do this, I will get a freelancer from the United States or from Europe, and they're very expensive! 
And oh my god, I don't have the money. But a lot of them are from countries with lower wages as well. They will offer you stuff that is incredibly cheap. And you could never do it yourself for that kind of money.
Of course, you should calculate a little communication time, and you will experience a bit of a learning curve you will have with Fiverr as well. 
But if you follow through, you will be a happy bunny, I guarantee.
08:58 Example Fiverr Freelance Services
Let's go on. When you take a look at Fiverr you will see a couple of things. 
There is a big menu at the top, and a big search bar as well, where you can start your searches for certain gigs or jobs you want to have done.
Here you will have a lot of big menus that will fold and expand whenever you click on them or hover over them, I will show this to you in a second. 
And going down you will have some stuff that is to your liking. At least that is what Fiverr thinks, based on your previous purchases, history and profile. 
We have this dashboard that you can go into, and then you will just find the stuff you need.
09:43 Fiverr Ad Video · Freelance Services
Let's go to a nice movie they made about Fiverr to get the idea. 
10:52 Fiverr Reviews
Well, nice video, right?  
Here we go, and we'll see what other people think of Fiverr. I'm very enthusiastic but of course, let's see what other people think of it. 
When you go to Trustpilot, you'll see a 4.1 rating. And for a large platform like Fiverr, that is a very great score indeed.
Another one would be this one, a 4.7. If you are going to sell on Fiverr, the rating would be like a 4.3.
My experience is
The marketplace is very handy
The searching and filtering capabilities are great
The communication is brilliant. 
The financial transactions are all from within Fiverr as well
I can highly recommend it to you.
11:42 Fiverr Tutorial
As usual, the proof of the pudding is in the eating. 
Let's go to Fiverr itself.
Here you see the dashboard of Fiverr as I have shown in the PowerPoint before. We have a couple of options to search for as they call it gigs for example. 
You can go to these menu items and by hovering over them, you will see what all of those have to offer. 
For example, if I would be looking for Facebook ad covers, I could go to graphics and design and go to social media design. When we're over here, you should go to headers and covers. That would be one option to do it. 
Another one could be to just type in what you're looking for. And in this case, that would be Facebook ads. 
When you are in these results, you can filter by category service options like
Platform type: for example, in this case, Facebook would be nice
Seller details like top-rated or level two, level one seller
Speaks a certain language
Lives in a certain area
The budget you're on, so let's say I would like to at maximum would like to pay 50 Euros for this
Delivery time so, you can choose for express which would be within 24 hours up to three days 
I could also go for local sellers only or online sellers only. Which means sellers who are currently online, so you can immediately communicate with them. 
And you can sort by relevance, best-selling our newest arrivals.
Here you could go to the one you like. For example, I already have chosen one within my dashboard. I will show it to you now, and we will see what this looks like. 
14:06 Fiverr Pricing
For example, if you need Facebook Ad covers to run ads you could go to this one, which is a nice one. And when you click on this you can see that they made lots of interesting ad covers. 
What you can do, then, is compare the pricing. In this case, this vendor has:
Basic would be nine Euros in my country. And you would have Standard, so you would also have the source files. Premium means 4 ads with VIP support and unlimited revisions.
In this case, you can just choose the package that you want. You could read the reviews about this and all the information about this "gig" as they call it. 
And if you like what you see, you can just continue and pay for the package you have selected, easy as that.
Another option would be, apart from looking in the search box or via the menus, to post a request. For example, if you have something, and you can't find immediately what you're looking for, you could also do this.
You can describe it. I need nice Facebook Ad covers, for example, within two days if possible. And you could attach files if you want to explain something. E.g. I need them to look like this or that.
And you can choose the category that you want this to be in, like graphics and design. In this case, that would be social media design. Let me see where it is… over there. You could choose for example that it should be made for Facebook ads. 
16:30 Fiverr Delivery Options
You could choose your 3-days delivery for example, your budget and then submit the request. That is another option. I've never used this because I can always find my services just from within the normal dashboard.
But of course, if you want you can do it another way. 
There's nothing more to it:
General search in the search box
Search via the menus
Search by doing a post request from within your profile
If you have found your selection, you can sort filter view the reviews
Do anything you need before deciding which vendor you should go for
And another nice thing about Fiverr is that the messages are all kept in the system as well. That way you can keep everything organized. You also have a nice overview of orders that you did for example. 
These are my last ones as you can see. And for example, I needed as I said a nice set of ads for my hair fibers business. 
This is what the guy or girl, I don't even remember, came up with. What I did is just test these different versions of Facebook. To see which one converts the best and then only keep those.
This is how Fiverr works. 
I hope you enjoyed this video, and I'll see you in the next video.
Good luck 🍀🙏
Olaf the ToolFinderr