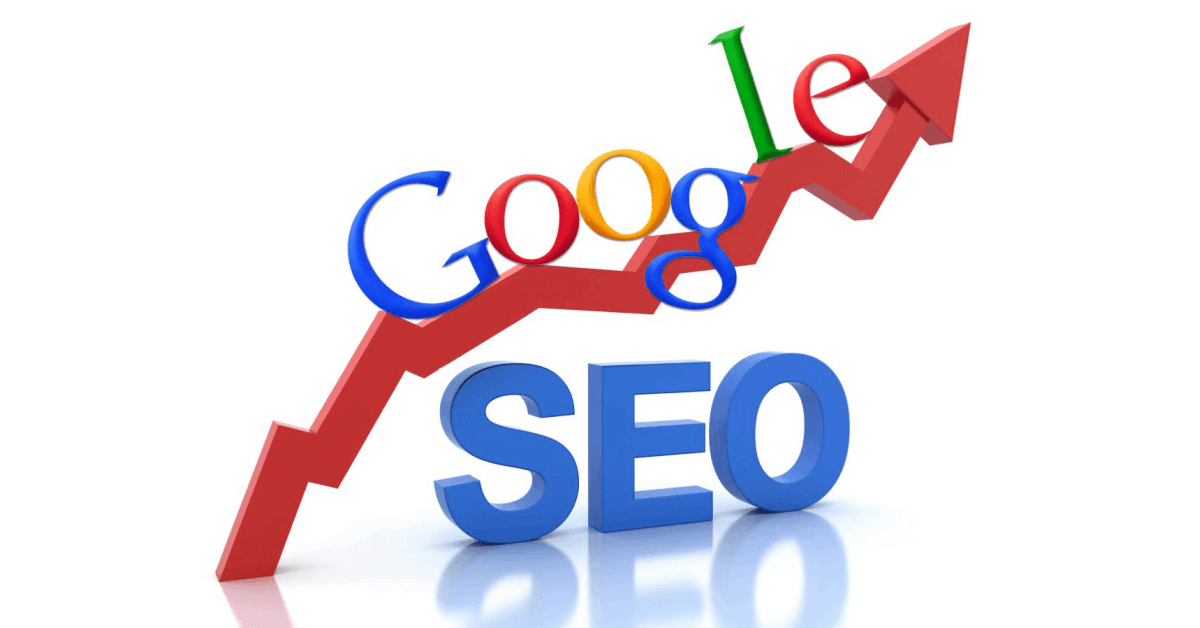 Jan 13

White Label SEO Services · The HOTH Review and Tutorial

Posted at 5:32 am

in

Tools
Productivity Advice for cell phone or tablet
This page is optimized for desktop or laptop computers.
For example, the calculator, the screenshots, the video, the reviews and the tools used for this page are much better enjoyed on a large screen.
Of course, you're welcome to read on, but I wouldn't be any good at productivity if I didn't point this out
My advice: just email this post to yourself with the default Share Option on your device. Then you can read comfortably on a large screen whenever you're ready. 
It's just a tip!
If you want to rank higher on Google, The HOTH is for you! 📈
THE HOTH White Label SEO Services is a productivity secret that I stumbled upon. I have loads of websites and run an SEO-agency. This means that I need to improve the backlink profile of a lot of sites…
What that boils down to is was a bunch of manual labor. E.g.:
Make infographics
Find high DA-websites in your niche
Write guest posts
Research (spy) competitors
Outreach to webmasters
That would cost me weeks to get it done.
And with poor results I might add….
Why did I need the HOTH White Label SEO Services?
Then an SEO-colleague of mine told me about THE HOTH which is an White Label SEO Services that specializes in backlinks and more.
These guys will save you huge amounts of time while in the meantime creating nice and solid white-hat backlinks.
Brilliant!
Calculator The HOTH White Label SEO Services
Calculate your time saved or the extra money you could make with the calculator below.
If you need some guidance, please watch my tutorial further on this page for an explanation and demonstration.
4
How many hours do you spend on link building per week on average. Include everything! Outreach, research, writing etc.
60
Enter the average fee that you charge your customers. Otherwise, enter your internal rate or estimated worth per hour.
125
Specify how much you would spend on link building per week. $125 will get you a long way. Starts at $60
Savings or potential extra earnings per week*
Multiply this by 40 for your savings or extra money per year!
.
Watch my tutorial to see the HOTH in action.
White Label SEO Services The HOTH Benefits List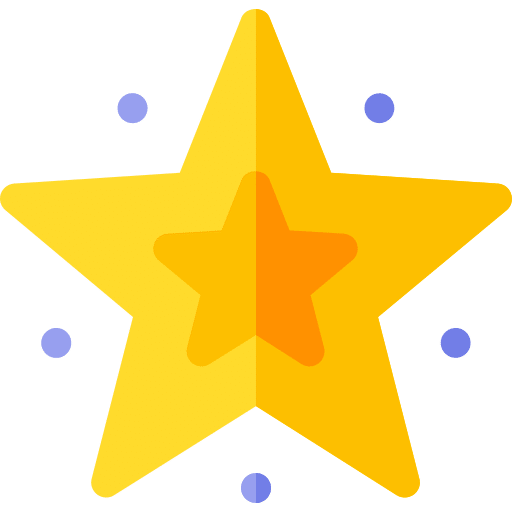 You can have The HOTH manage your SEO-backlinking with The HOTH X. Just specify the amount you are willing to spend each month and presto. Another great feature, if you have an agency, is that you can use their unbranded reports to brand as your own. Send those to your customers and voilà!
The HOTH White Label SEO Services Characteristics
Type: Link Building On Autopilot
Frequently Asked Questions
Software tools are always in continuous development. This means that it's likely that the tool that I'm showing in the tutorial and/or in the screenshots will be different today. The information itself will just be as valid though.
If you need support with one of the tools, please go to the support page of the tool itself. Follow the buttons on this page to go to the tool and search for their support. Every tool has a frequently asked questions section and/or a support department where you can create a ticket. If you do email me with a support question, it just won't get answered, sorry. Otherwise I could never be productive and wouldn't be able to provide value anymore 🙄 
If your question can't be found in these faq's and you feel that it would really benefit you and other readers to be answered, please send me an email 📧
Tools used to create this post
All
Chrome
Media
Productivity
SEO
Time Tracking
WordPress
The HOTH Video Transcript
00:00 Why did I need the HOTH White Label SEO Services
If you are the proud owner of a website, multiple websites or maybe sales funnels, then you want to rank them as high as possible.
And one of the most important things to do so is to have a good backlink profile as we all know. 
Back in the old days just a couple of backlinks could be enough to rank at the number one or two position, but these days are over.
If you want to do the link building manually by yourself, this can cost you hours and hours of hard work and the results may vary. And in my case, I have done a lot of link building for myself, a lot of link building for my clients.
At a certain point, I grew tired of doing all the link building manually. So, I had to find a solution. 
My name is Olaf I'm your ToolFinderr. 
Today I'm going to talk to you about the HOTH.
Why did I need this White Label SEO-service? 
Well, as explained I needed something to do the mind-numbing process of link building for me. Because it just takes too much time and results may disappoint.
And I'm not an expert in all the other growth hack options there are around. So, I partnered with the HOTH to see how they could improve my rankings.
01:11 What is the HOTH White Label SEO Services?
What is the HOTH? 
Well, they promise you higher rankings and more. It stands for Hit them Over The Head (Really…).
And it's a high-quality white hat link building service that will do your link building on autopilot. But these days they can do a lot more.
It started with The HOTH Foundations and that was merely a link building service. But these days, as you will see shortly, they have lots of options.
Pay-Per-Click
Blogger 
Vlogger 
Reputation Management
All kinds of stuff but for me, the main reason to start with the HOTH and to work with them is the link building.
01:47 The HOTH Features White Label SEO Services
Here you can see the features of the HOTH. 
It is so-called SEO on steroids. And they started with link building but nowadays, they also do content creation. They can help you with paid traffic. They can do your reputation management. And they also have a managed SEO service called the HOTH X. 
HOTH X means that you just pay a fixed amount of dollars every month. Starting with 500 at this moment. And then they do everything for you.
So, you outsource your whole content creation, your link building, your reputation management whatever you want. Plus you get a dedicated account manager.
And together with them, you specify what you want to be done and what your objectives are. With their set of tools, they will assemble the best products to help you reach your objectives.
02:35 The HOTH Benefits
What are the benefits of working with them? 
Well, it saves you a lot of time. And it gives you higher rankings obviously which is the main goal.
Plus you can do this with very little manual labor. You just enter your URLs and your keywords click some options, and you're done. And the reports with the links in them will be delivered to you automatically.
If you have an account with them, you can use lots (20+) of free tools. So, even if you just did a one-time job with them for sixty dollars for example, you can use those tools forever for FREE which is very nice.
But the most important thing is they get results for you. And I've seen this with my sneaker websites over and over again.
Internal link building and my link building only got me so far. But by using the HOTH, I got some of my longer tail keywords to the number one and two positions.
And it saves a lot of time. Apart from the fact that you don't have to do all your link building yourself, they also offer a client area if you are an SEO agency.
They offer automated link building as I told you before. Have white-label reports you can customize. So, you can send them to your clients. And you can go for the SEO on autopilot all together with the HOTH X managed SEO.
03:47 The HOTH Reviews
If you look at the reviews you can see what people think of them. And in general, they get high ratings as you can see here 4.8, 4.5, 4.8. And I will show you their reviews in my demonstration shortly.
04:01 Success Stories of The HOTH White Label SEO Services
Some other success stories as you can see. 
While on the website you can see a lot of customer video reviews. You might recognize this guy over here….
There's a list of thousands of reviews on their website. Apart from these individuals they work for and with a lot of blue-chip Fortune 500 customers. And some of them are mentioned in this overview.
04:24 Time saved or extra money earned by using White Label SEO Services
How much time can you save or how much extra money could you earn by using this time for something else?
If you worked with the HOTH and didn't do your manual link building yourself.
Now let's have a look. 
Well, here we are on my calculator, and you can see a couple of things. There are a couple of levers we can change. One of them is manual link building. So, how many hours per week do you spend on manual link building. The other one is the client fee or the rate per hour. 
If you work for yourself, and you don't work for clients, you should calculate with an internal fee the number of dollars you are worth per hour according to yourself. But if you do have clients you should enter their client fee in here. You can see if I would say for example two hours by using them. I could use those two hours for projects on other customers.
And the last one would be the spend on the HOTH that you would do per week. So, in this case for example if you would have the HOTH X 500 per month that would be more or less the same as 125 dollars per week. And of course, these things vary.
Because I can't compare your manual link building to what the HOTH is doing in terms of domain authorities and quality and stuff you can do, and they can't do or vice versa.
But it would give you an idea of your potential savings. Or the extra income that you could make per month. So, for example, If I would do eight hours of manual link building every week, and I have customers, so I can charge my customers one hundred dollars per hour.
Then you could see I could spend up to 250 or even more dollars on the HOTH per week. And still, save a lot of money.
And with 250 dollars, you can spend a thousand dollars per month on them. For example, with managed SEO in the HOTH X. And you could use those eight hours to do projects for other customers. Hence, your savings or potential extra earnings per week. What you see here is eight times 100 minus 250 it's as simple as that. And if it's 4 hours then 400 minus 250 would be 150.
This calculator gives you an idea of how much money you could spend on the HOTH, and still have extra potential earnings or not.
Let's go back to the internal fee.
If you did eight hours per week, and you calculate with an internal fee of thirty dollars, you could still spend up to 250 almost dollars per week on the HOTH. And I am sure that they can do a lot more than you can in those eight hours.
But also, if you would go for the HOTH 500…. so, 500 per month then you would have a saving of 150 dollars in this case. So, you should play around with these numbers to figure out what is a good number for you.
Obviously, you should do the proof of the pudding in reality. And give them some assignments to see what they can do for you.
07:40 Overview of The HOTH White Label SEO Services
Talking about pudding the proof of the pudding is as usual in the eating. 
I'm going to show you a couple of things in the HOTH.
07:48 Demo The HOTH White Label SEO Services
First of all, I'm going to show you the dashboard. Then I'm going to show you some products, client area, and reviews. 
Let's go.
Well, here you can see my dashboard and my welcome area. And if there are action items I would see over there are some announcements.
When I scroll down on this page I would end up in the products. So, as I said they do a lot of things these days some in the area of 
Content Creation 
Link Building 
Reputation Management
Every tool has another objective, and you can learn more just by clicking on it. And if you want to order now, then you can do so by clicking one of those buttons.
In my client's area, you can see what you have done in the past. In this case, you can see a couple of things I did
Special Offers Foundations 
Foundations
Guest Posts
For this specific customer, you can see here per month what I did for them. And I didn't spend a lot of them. But that's not the case, it's just because I have a lot of credits. Only the actual payments will end up in this scheme. But this way per client you can see what it is that you did for them. And if they want you can just show it to them easily.
So, in my case, I normally go for the foundation or HOTH X the managed SEO service. And the foundation would be here in the link building. So, if I would order now, I can choose a couple of packages and as I said it starts from just 60 dollars.
You can also go for large which is 250, or large premium for 500. So, it depends a little bit on what your goals are and how much money you have to spend. 
And if I would place an order for a client, I can just check this and select the client that this order is for.
Another choice would be one time only or recurring monthly which is recommended by the HOTH but also by me, by the way.
So, I also told you I would show you some of the reviews. And if you are on this review page you can see a lot of things. For example, all these customer video reviews. One of them is mine.
Looks like I'm asleep, but it's just an unpretty image as you can see. They have a lot of case studies and a lot more reviews below. So, this gives you a good insight into what it can do for you and apart from just doing things for you.
In terms of their products, they also supply and offer a lot of free advice guides. And all kinds of SEO stuff you can use for yourself even if you're not a customer.
Last but not least they offer free SEO tools for you to enjoy. And if you want you can just go and click on one of these areas for example 
Analysis Tools 
Report Tool
Backlink Checker
Domain Authority Checker 
SEO Checker Tool 
Search Competition
Organic Traffic Stats 
Keyword Extraction
Rankings Checker 
So, it might be wise to just go to their website. Enter your email, start an account with them and just try some of those SEO tools first. And if you're convinced, then start doing your first product with them. And I'm sure you will be happy just as I am. 
I hope you like this, and I'll see you in the next video.
Good luck

Olaf the ToolFinderr