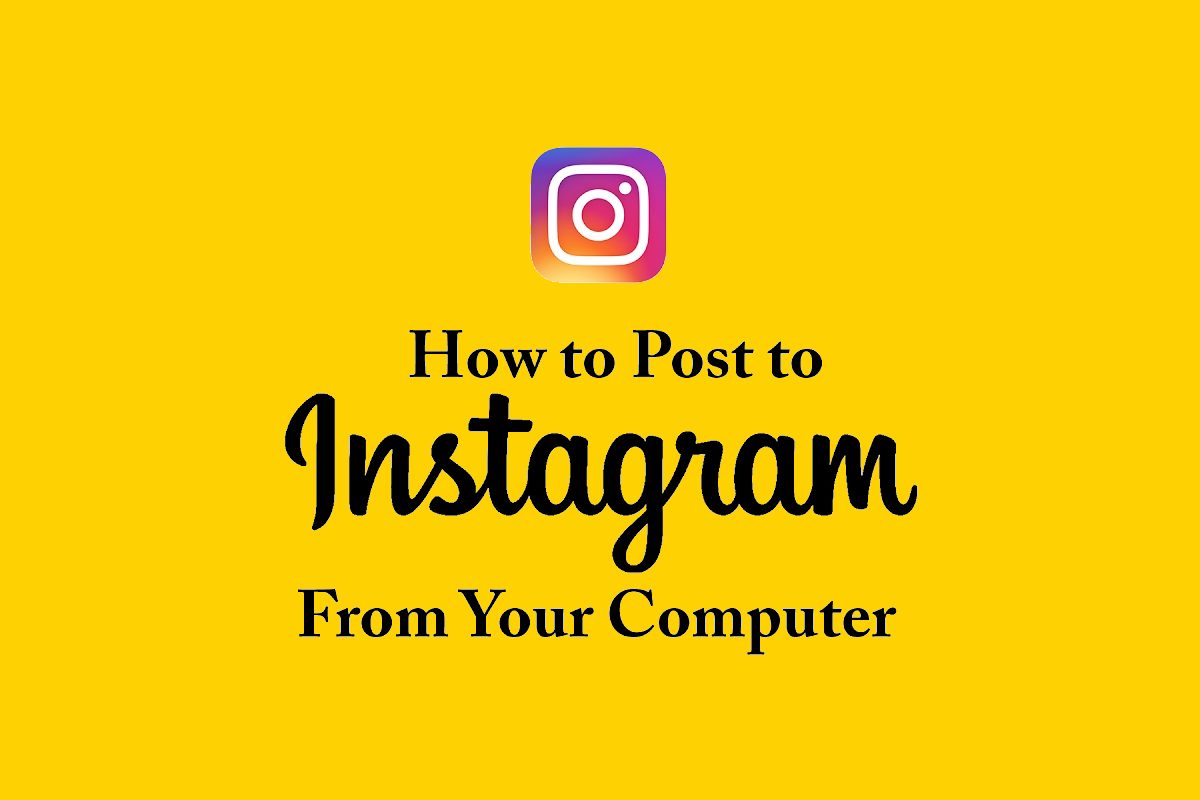 Jan 13

How to Post on Instagram from PC or Mac · Onlypult

Posted at 4:30 am

in

Tools
Productivity Advice for cell phone or tablet
This page is optimized for desktop or laptop computers.
For example, the calculator, the screenshots, the video, the reviews and the tools used for this page are much better enjoyed on a large screen.
Of course, you're welcome to read on, but I wouldn't be any good at productivity if I didn't point this out
My advice: just email this post to yourself with the default Share Option on your device. Then you can read comfortably on a large screen whenever you're ready. 
It's just a tip!
What is Onlypult and how to post on Instagram from PC or Mac using it
Onlypult is a great social media management platform that allows you to manage multiple accounts. I mainly use Onlypult for posting on Instagram from my PC or Mac.
I can upload or edit images or videos with nice filters, then schedule it in the future. 
You may even delete the post automatically after a set duration. Besides, I can follow my favorite accounts and reuse posts/images/videos for my own good.
If you have multiple social media accounts, and you need to post interesting new material to them, you will know how much time this can take. Especially when you have to use your phone to do it.
Even more so, if you have or are an agency that does the posting for other companies.
That's why I use Onlypult for this, especially when posting on Instagram from PC or Mac, since that is such a pain in the *ss on your phone.
How to post on Instagram from PC or Mac - Onlypult Time Savings Calculator
Calculate your time saved or the extra money you could make with the calculator below.
If you need some guidance, please watch my tutorial further on this page for an explanation and demonstration.
Or if you just want to know the number of hours you could save, set the Fee or rate per hour to 2.
Obviously, then it should read Hours saved per week instead of Extra money per week and the outcome is in hours instead of USD.
14
How many posts do you write on Instagram per week (on average )
10
The time you need to post 1 complete post on average. Ten minutes is a good default when you take into account searching, copying, editing the image/video and writing/proofing the text.
60
Enter the average fee that you charge your customers. Otherwise, enter your internal rate or estimated worth per hour.
Multiply this by 40 for your savings or extra money per year!
* = Of course, editing in Onlypult also takes time. But only (max.) half of your usual time.
So, when you choose 10 minutes per post, it will calculate a saving of 5 minutes per post using Onlypult.
Also, you should consider the small monthly fee that you pay for using the software.
How to post on Instagram from PC or Mac · Onlypult Tutorial Video
Watch my tutorial to see how to post on Instagram from PC or Mac using Onlypult.
Onlypult Features & Benefits List · How to Post on Instagram from PC or Mac
Olaf's Favorite Feature · How to Post on Instagram from PC or Mac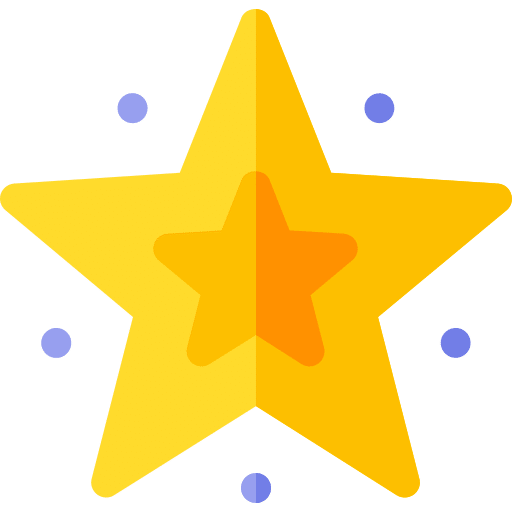 Two favorites here.
1) Follow your favorite accounts and reuse posts/images/videos.
2) Post to Instagram using your PC. Upload, edit images or videos with nice filters, etc. and schedule your post in the future. You can even delete the post automatically after a set time!
Onlypult Reviews · How to Post on Instagram from PC or Mac
Frequently Asked Questions
Software tools are always in continuous development. This means that it's likely that the tool that I'm showing in the tutorial and/or in the screenshots will be different today. The information itself will just be as valid though.
If you need support with one of the tools, please go to the support page of the tool itself. Follow the buttons on this page to go to the tool and search for their support. Every tool has a frequently asked questions section and/or a support department where you can create a ticket. If you do email me with a support question, it just won't get answered, sorry. Otherwise I could never be productive and wouldn't be able to provide value anymore 🙄 
If your question can't be found in these faq's and you feel that it would really benefit you and other readers to be answered, please send me an email 📧
Tools used to create this post
All
Chrome
Media
Productivity
SEO
Time Tracking
WordPress
How to post on Instagram from PC or Mac · Onlypult Video Transcript
If you are a regular Instagram poster, then you already know this.
Posting to Instagram can be a real pain in the butt!
Because, you have to use your telephone, and you cannot schedule it in advance. At least not unless you are using many different apps.
Still, posting from your telephone can be a challenge because typing on your telephone, emojis, and stuff like that, icons, will be difficult to handle.
Today I'm going to talk to you about a tool that can save you a lot of time doing just this: posting to a lot of social media networks including Instagram from your PC or Mac.
Hi, my name is Olaf, and I am your ToolFinderr.
00:41 Why did I need Onlypult?
Why did I need this tool in the first place?
Well, I wanted to grow my following for SneakerWijzer, my sneaker comparison website on Instagram. So, for this, I needed to post a lot of good stuff daily.
And I tried using my telephone for this.. I soon found out that this was taking me way too much time:
searching for images or videos
checking my text
editing my text
editing my videos
using filters
adding hashtags
So, it became somewhat frustrating to post on Insta via my telephone.
And other than that, I didn't want to be busy posting on Instagram every day. So, if you do maybe two or three posts a day it can take up to an hour maybe to do this well. And if you do so, it will break up your entire workday.
I needed something else, and I wanted something I could use to maybe start on Monday morning and then schedule all my posts for the entire week seven days in advance.
And another reason is that I'm a bit lazy so, instead of trying to find the good images and spend hours upon hours to do so, I thought there might be a solution where you can just follow your competition and repost good images and stuff whenever you find it.
This is what I set out to do and that is when I stumbled upon Onlypult "How to Post on Instagram from PC or Mac".
02:15 Benefits Of Onlypult Posting on Instagram from your desktop
What are the benefits of Onlypult?
Well, you can upload your photos and videos to social networks from your PC directly. So, using your regular keyboard and all the tools you have on your PC makes this a lot easier. You can manage multiple accounts from one spot.
If you are in the SEO industry or the social media industry, and you are posting for clients you can manage multiple accounts all from the one Onlypult subscription.
You can follow your favorite accounts to get inspired but also see what they are doing and see what makes their video or posts engaged or not.
And to go even one step further you could also repost using posts of your favorites. If you like a post you see and the image, you can just repost it from Onlypult and add your own text and hashtags to it. Easy-peasy.
You can analyze your volume and growth not only in terms of your followers but also in terms of which of the posts do work best.
You can edit images and videos with the built-in editor, so you don't have to have additional tools for this. Just stay in the Onlypult tool, and you can do everything from there.
03:36 Other features Onlypult
And another nice feature is, you can delete posts automatically after a couple of hours. So, for example, if you are posting, and you want to repost the same one a day later engaging people, again and again, you might set this to 23 hours and just post another one scheduled in a day.
You also get insight with the planner and counter views, so you can see in one overview clearly what are your posts for the next week for example.
And another nice feature is that they have a built-in hashtag manager which means you can store your own frequently used hashtags together with popular hashtags that Onlypult will supply to you.
So, with one click, you can just have all the popular food hashtags, all the popular training hashtags, all the popular hashtags in general, maybe fashion, maybe hair. So, those are all built-in and with one click, you can apply all those hashtags.
04:37 Reviews Onlypult · How to Post on Instagram from PC or Mac
If we take a look at the proof, we can see that Onlypult scores very high.
For example, here in Trustpilot 4.6, in G2 4.7, another reviews 4.4 and here 4.5.
I would say this is a really good score, and I can back this up because I have been using Onlypult myself for years now. I'm really very happy with how it performs and how easy it is to use.
05:11 Time and money saved Calculator
So, when we take a look at the calculator or the time saved or extra money you could earn by saving you a lot of time by using Onlypult, I have three variables in this calculator.
So, the first one is how many posts do you post per week. And as a default, I entered 14 which is twice a day which seems to me like pretty standard.
The default time per post would be 10 minutes. This includes searching for images, editing images, editing text, rewriting your text, adding emojis, and stuff. So, I think 10 minutes is even on the low side but let's stick with the default 10 minutes for now.
And the third variable would be your client fee or your rate per hour. This means if Onlypult could save me two hours per week I could spend those two hours doing some work for clients. So, I could earn myself extra income.
Or the other way around I could save myself time and my time is valuable.
So, if I rate or value my time at, for example, I don't know, 60 dollars per hour, I can calculate with this calculator how much time and or money I would save per week. And if we would multiply this by 40, you would find your savings per year and this can be really huge as we will see now.
Well, the star here means of course editing in Onlypult also takes time but well, I estimate only half of the usual time it might be even less but let's just stick on the safe side with the half of your usual time.
It calculates if you choose ten minutes per post, as we have in this example, it will calculate a saving of five minutes per post using Onlypult. I will show you in real life how this works.
07:09 How much time can I save by using Onlypult
Let's go to the calculator. And I will just scroll down a little bit.
Here we see the calculator and the number of posts per week. Let's just figure out the default first or let's say we do 10 posts per week, and we take 6 minutes per post which means this would be one hour of work on Instagram posting.
And we have a client fee of 60 dollars, normally, you would then save or make an extra sixty dollars. But since we have to spend time in Onlypult as well we calculate with half of that.
So, it's not 60, but 30 dollars per week saved or extra income made. So, in this example, 10 times 6 is 1 hour and 60 dollars per hour divided by 2 is 30 dollars saved.
Therefore, if you go back to the default that would mean 14 posts per week, twice per day. One post will take you 10 minutes and I charge my customers 100 dollars per hour.
Then I would have an extra income of USD 117 per week. And if we go back to 60 it would even be 70 dollars per week which would translate into 2,800 dollars per year that you could make extra from just using this tool instead of posting manually from your telephone.
So, as we can see, this can be a huge time and money saver as well. And even when we turn this down to an internal rate, let's say of 30 dollars, it would still mean 1,400 dollars per year that you could save by using Onlypult instead of posting manually on Instagram via your telephone.
09:22 Review Onlypult · How to Post on Instagram from PC or Mac
All right so let's go back to the PowerPoint and start having a look at the tool itself. Because as usual the proof of the pudding is in the eating, so I will show you how Onlypult works right now.
Let's go to where is it, there. So, here we have an account of mine that consists of three different accounts altogether. You could have more but for now, I just use this account to show you how Onlypult works.
This is the dashboard and as you can see, there are a couple of things you will notice. We have the posting over here. So, if I add a new post, and I'll start over here, this is where we are now, the feed.
In this account, I have my favorites to spy on my competitors and to repost maybe nice things I see over here. I have my analytics and I have the general settings.
When I would like to post, I can go to add a post, and as you can see, I have two options to add media over here. So, I can add media from my local drive which is standard, or I can use the URL.
And this can be very handy because, for example, I'm now looking up images of houseboats on my other screen. I will show you.
So, let's say I like this one. I could go and click on the copy the address of this image and I would enter this over here, and it would just import it in my media as you can see there.
11:19 Built-in Filters Onlypult · Post to Instagram from PC or Mac
And when you have uploaded this image, you can easily edit it by going to the built-in filters. So for example you could transform the image first into the correct dimensions or orientation even whatever you like.
In this case, I choose five by four. And if I want, I can immediately change the filter as well. So, let's assume I want black and white.
All kinds of different options you can choose right from within the tool. So, no need to do funky stuff on your telephone, you can just do this right from within Onlypult as well.
And here you can see, you can adjust them even more nitty-gritty. If you want, you can:
Change the focus
Add text
Change colors
Add stickers
Paint on it
Add frames to it
So, you can do all kinds of nice stuff with the image itself as you can see. This is an option using the URL and the other option would just add media from your local hard drive or external drive or whatever it is.
And then I can just start typing over here, "Hi take a look at this awesome," and immediately I could add some of my frequently used emojis, but it's also possible to just look up the emojis in the convenient database of articles.
Normally, you could add hashtags over here, but they recommend putting all the hashtags in the first comment. So, for example, I could use, these are the regular default hashtags that I use for this account, so I already have them entered, and I just add them all and, in this case, all the hashtags will be added instantly.
13:56 Schedule a post on Instagram · How to Post on Instagram from PC or Mac
And as you can see of course you can type whatever you want in here, and you could also add or check the "Delete after" box.
So, for example, as I mentioned in my PowerPoint I could set this to 24 hours. And if I select the date and time that I want to schedule this post, for example, this would be today at, let's say 8 o'clock, then this post would be deleted tomorrow at eight o'clock exactly.
So, what I could do then is just repost this same post for tomorrow at five past eight, and we will get a new post in this account for the same image and text, or we could change it of course if we like. But then you don't have the same post in your account twice which is a really neat feature.
Another thing is we can go to the feed that we already have in this account, so you can just have a good overview of the engagement and the comments. And if you want you can repost the same one again without a problem.
So, if I just click on it, I could clone it and do it again so this would be a nice option. And you could also open it with Instagram to see how it will look on Instagram itself. And obviously, it's possible to add stories or IGTV as well.
15:37 Reposting Instagram post from your favorites
Another feature that I use a lot is the favorites as I mentioned.
In this case, you can have up to I think 10 favorites in this account, but it depends on the plan you have. And it's very neat and easy to use because if you are looking for nice images or videos to repost, you just have to look up a couple of nice competitors first and just check what they have posted.
So for example in this case I could go down a little and say okay, I really enjoy this image, and then I could just repost it, put it in the right account and Onlypult add it to my account.
And then I would obviously change the text and add my default hashtags again and, "Here you can type in your own text", oh not "won text", "own text", like that. In my case, this is what I mainly use Onlypult for.
17:11 Example reposting from your favorites
You can also use it for all the other social media but for me, this is the most important part. Just posting in advance and using favorites to spy upon your competitors.
So, for example, I could search for let's say a username, I will go to Instagram first, and I will show you how to do this. If I went to Instagram and I would look for a houseboat. Let's say I found this one, and I think I would say, okay this is interesting for me to follow I would just copy the username and find it in Onlypult.
I would add it to my favorites, and you can see it has been added to my favorites.
So, my tracked users now would be three instead of two as you can see over here. And here you see it now follows this HouseBotel. The great thing about this is that, if you have like 10 different competitors from perhaps your own country but also other countries you really get inspired, and you really can repost things quickly.
So, for example, if I would scroll down now, and I would say all right this is a really great one I can just repost it and, Bob's your uncle!
You're done pretty quickly.
I'll delete it for now because this is not really the one that I wanted to follow, but you get the point.
18:50 Onlypult Analytics Tab · How to Post on Instagram from PC or Mac
In your analytics you can see the development of your account obviously. This is also a nice feature.
And it's pretty stable as you can see this houseboat real estate agent and, but you can just choose your own settings. As you can see in this period, we did a campaign to increase the number of followers, and you can see the growth of followers, following, etc in this analysis.
I hope you like this.
To summarize: Onlypult is a great tool!
It will save you a lot of time and money by just posting it from your PC, instead of doing all the nitty-gritty stuff on your telephone. And I can wholeheartedly recommend it to all of you guys.
See you later!
Good luck 🍀🙏
Olaf the ToolFinderr