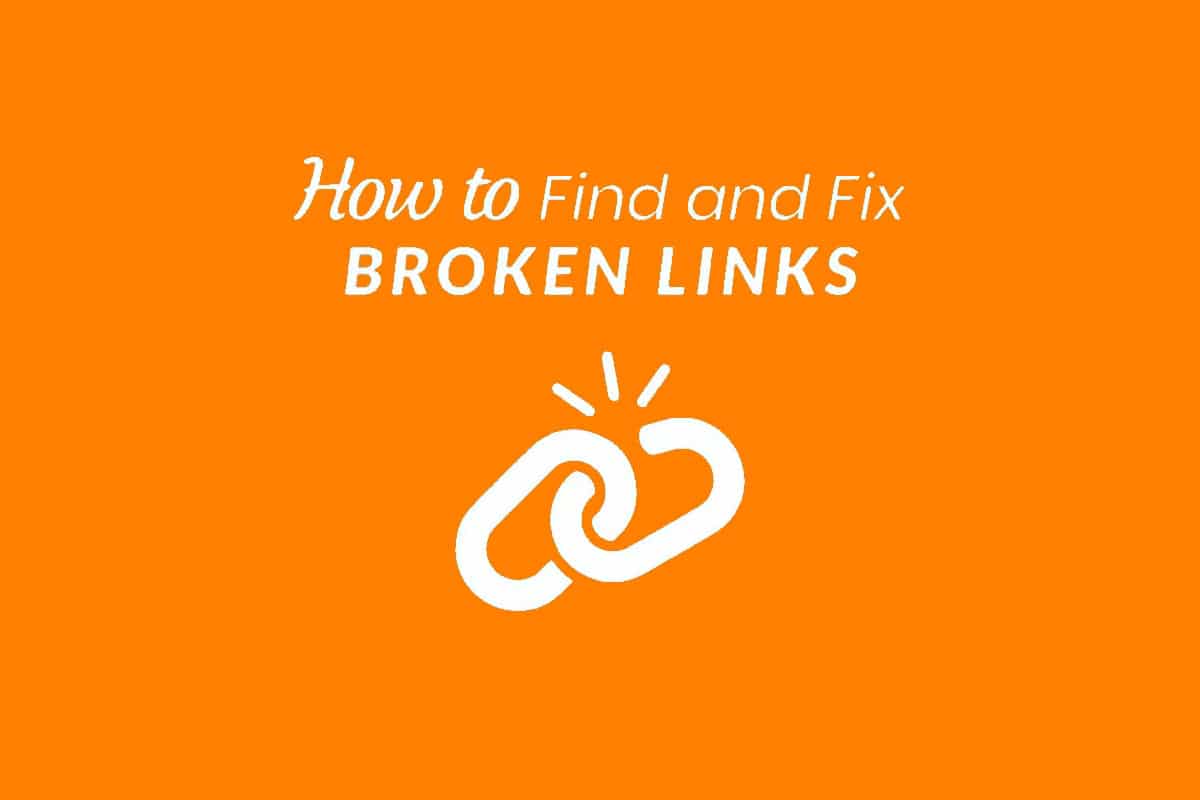 Jan 13

Broken Link Checker WordPress Plugin · Fix Broken Links WordPress

Posted at 3:28 am

in

Tools
Productivity Advice for cell phone or tablet
This page is optimized for desktop or laptop computers.
For example, the calculator, the screenshots, the video, the reviews and the tools used for this page are much better enjoyed on a large screen.
Of course, you're welcome to read on, but I wouldn't be any good at productivity if I didn't point this out
My advice: just email this post to yourself with the default Share Option on your device. Then you can read comfortably on a large screen whenever you're ready. 
It's just a tip!
What can Broken Link Checker WordPress Plugin do?
This clever little WordPress plugin is also a huge time saver.
When you have a WordPress website, you know how important it is to have no 404's. Not only will you lose dwell time because your visitors will exit your page when links don't work, but you will also lose SEO-points if you have too many 404-errors.
So, you need an automated tool to check for broken links occasionally. Because manually is such a drag and frankly undoable if you manage multiple WordPress websites.
Install this plugin, and you don't have to worry about this ever again. Easy-peasy.
Some features
Monitors links and images in your posts, ages, etc.
Notifies you either via dashboard or email
Makes broken links display differently in posts
Prevents search engines from following broken links
What is Broken Link Checker WordPress Plugin?
Broken Link Checker is a WordPress Plugin that monitors and tests all internal links & external links on your site, looking for broken links. It helps you fix bad links to improve SEO and user experience.
Why did I need this Broken Link Checker WordPress Plugin?
Broken links are bad for SEO and user experience
Checking links takes a lot of time
Links not working can cost you money when you are into e.g. affiliate marketing
Fix Broken Links Checker WordPress Plugin Tutorial Video
Watch my tutorial to see Broken Link Checker WordPress Plugin in action. 
Broken Link Checker WordPress Plugin Features & Benefits List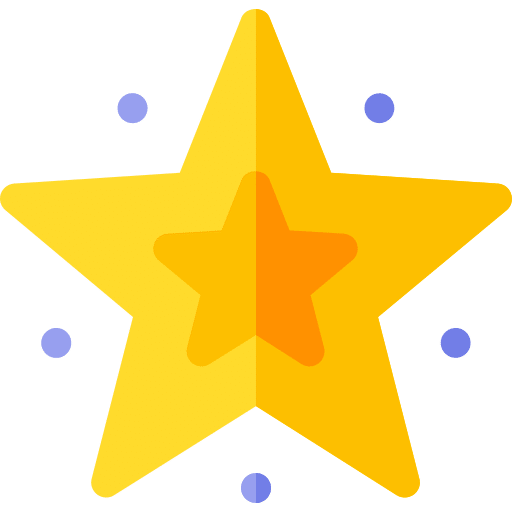 Automatically redirect non-working links to any page you like. Of course, you will get a message, but your site will always work!
Broken Link Checker WordPress Plugin Characteristics
Reviews Broken Link Checker WordPress Plugin Reviews
Frequently Asked Questions
Software tools are always in continuous development. This means that it's likely that the tool that I'm showing in the tutorial and/or in the screenshots will be different today. The information itself will just be as valid though.
If you need support with one of the tools, please go to the support page of the tool itself. Follow the buttons on this page to go to the tool and search for their support. Every tool has a frequently asked questions section and/or a support department where you can create a ticket. If you do email me with a support question, it just won't get answered, sorry. Otherwise I could never be productive and wouldn't be able to provide value anymore 🙄 
If your question can't be found in these faq's and you feel that it would really benefit you and other readers to be answered, please send me an email 📧
Tools used to create this post
All
Chrome
Media
Productivity
SEO
Time Tracking
WordPress
Broken Link Checker WordPress Plugin Video Transcript
Hi,
So, when you have a lot of WordPress websites or maybe just one, then you know how hard it is to make sure all your links are working and with links, I don't necessarily only mean links to other articles, posts, or pages, but also, for example, missing images and other links that just don't work, and these networking links give a bad user experience and also Google doesn't like this, so it's not good for your SEO at all.
So, what about a tool that could fix all this?
Luckily for you, there is one, and today I'm going to talk to you about it.
My name is Olaf, and I'm your Tool Finder.
Today we are going to talk about this WordPress plugin called Broken Link Checker that will do all this work for you automatically.
00:49 So Why Did I Need This Broken Link Checker?
So, why did I need this?
Well, I'm into affiliate marketing, SEO, and all other kinds of stuff, and especially when it comes to affiliate marketing, your links are obviously your lifeline because whether you are making money depends on your links.
So, there are a couple of things why I needed this.
First of all, broken links are very bad for your SEO and not to mention, the user experience because if a user wants to go to some other page or an internal page, and a link isn't working, this will not be good for their experience and checking links manually or through other third-party tools like Screaming Frog SEO Spider and such, takes a lot of time.
And I said links not working can just cost you money, so it's important that all your links are working all the time.
01:47 What is Broken Link Checker?
So, what is this Broken Link Checker?
Well, it's a WordPress plugin.
It's free, and it monitors and tests all your internal and external links on your site.
It helps you fix bad links to improve SEO and user experience.
02:02 What are the features of Broken Link Checker?
What are the features of this beautiful plugin?
Well, in short, it's set and forget, so what it does is, it monitors your links – it detects links that don't work, it notifies you about those not working links via the dashboard and/or by email.
It makes broken links displayed differently in your posts even when you're working on the front end, you immediately see there's something wrong with it.
It prevents the search engines from following broken links, which is good for SEO.
Furthermore, it can search and filter your links, so you can find them easily, and they can be edited directly from the plugins page as well, so you don't have to enter into the actual post or page to fix the link, and it's highly configurable and has a lot of options as we shall see shortly.
02:49 What are the benefits of Broken Link Checker?
So, what are the benefits?
In short, it saves time and prevents errors. You can set it to check links every three days or how often that you want, so this makes it a very comfortable plugin.
You just set it, forget it, and whenever something is wrong, you will get notified. All your links, especially affiliate links obviously, will always be working which is very important, so it's better for SEO and your users.
It's free, and it saves you a lot of time not only when building but also when maintaining size because now, you don't have to worry about your links not working you will just sit back and relax and whenever it's the case, it will notify you through an email, and you know you have to do something about it.
03:33 Broken Link Checker Reviews
As we can see, the ratings are very high. These are actually the same, so it's a 4.1 out of 395 votes, and in my own experience, I use it for every site I have ever built.
It works perfectly and well, without any flaws, so I would certainly give it a 5-star rating.
03:53 Overview of Broken Link Checker
But as usual, let's see how this performs in practice, and let's go to the website itself.
So, here we are in the dashboard of my staging website, and as you can see, you have the Broken Link Checker on the dashboard immediately, so I just screwed up one link, so we can see what happens.
Even from here, you can immediately see we have one broken link in the system, and if I would click there, I would end up on this page.
We have like all links, the broken links, the links with warnings, redirects, and dismissed, and we can fix the link immediately from here as well.
For example, in the post, I changed ".com" into ".co" as you can see here.
What I could do is edit the URL from here, and I don't have to go into the post itself.
04:46 Broken Link Checker In-Post Warning
What would you see in the post?
Well, if you are in the post, you would see this, so this is the link that isn't working, and as you can see, it has a strike-through, so it's immediately clear to me all right, this link isn't working, I have to fix this in the back end.
And if we go to the settings of the plugin, then you will see the same broken link but also all kinds of stuff you can modify to your liking – whatever you want to do with it.
And for example, this is also important – the warnings because YouTube videos will show up as broken, but those are actually not broken at all, so you can check this to get them into the warning column instead of.
So, you can check this, so they get put in the warning tab instead of the broken links tab, and you won't get notified about them.
Here, we can check where it should look for links and I always set this only to "Published" because I don't want the other ones to be checked, what type of links to check and this is for advanced users and here we can have some advanced settings as well, but I recommend you just leave those alone and just don't touch it so everything that has been set as default will be great to start with and only when you are really advanced, you can change this into something more appropriate for your situation.
But in this case, for example, I could now edit the URL, change this to ".com". I update it and I could recheck it immediately, and you now see it's okay.
06:37 Fix Broken Links WordPress Search Option
So, that is perfect and this WordPress plugin will save you a lot of time and I hope it will make you just as happy as it makes me.
One last thing, actually, there's also a great search option.
So for example, if I have managed in the text, I can search for it, and now we have the link text that contains "Managed" and we can see immediately here what the situation is, so I can recheck this.
I can recheck this for example, and I can recheck the last one, and you can see they are all okay.
So in the back end, the system is working now and all of my links will be checked shortly.
I know this is a staging website, so I know all the links are fine but still, it will continue to check every 72 hours in this case, and that would be great.
I can also save this search as a filter, so if you have frequently returning filter searches, then you can save those and store those, and you can use those the next time when you are going to want to find those specific anchor text links or whatever you want.
This is actually what you can do with it.
07:55 Where to Find The Plugin In The Menu · How To Find Broken Links In WordPress
Maybe one last thing, you can find it in the tools under "Broken Links". Now you can see it has one broken link because that's the one I put in there on purpose, and now it's fixed, so you don't see it anymore.
So, you can go here to the broken links but also directly from the dashboard.
You can configure it over here, there are no broken links found which is great and this is just how it works.
I hope you like this, and I'll see you next time.
Good luck 🍀🙏
Olaf the ToolFinderr