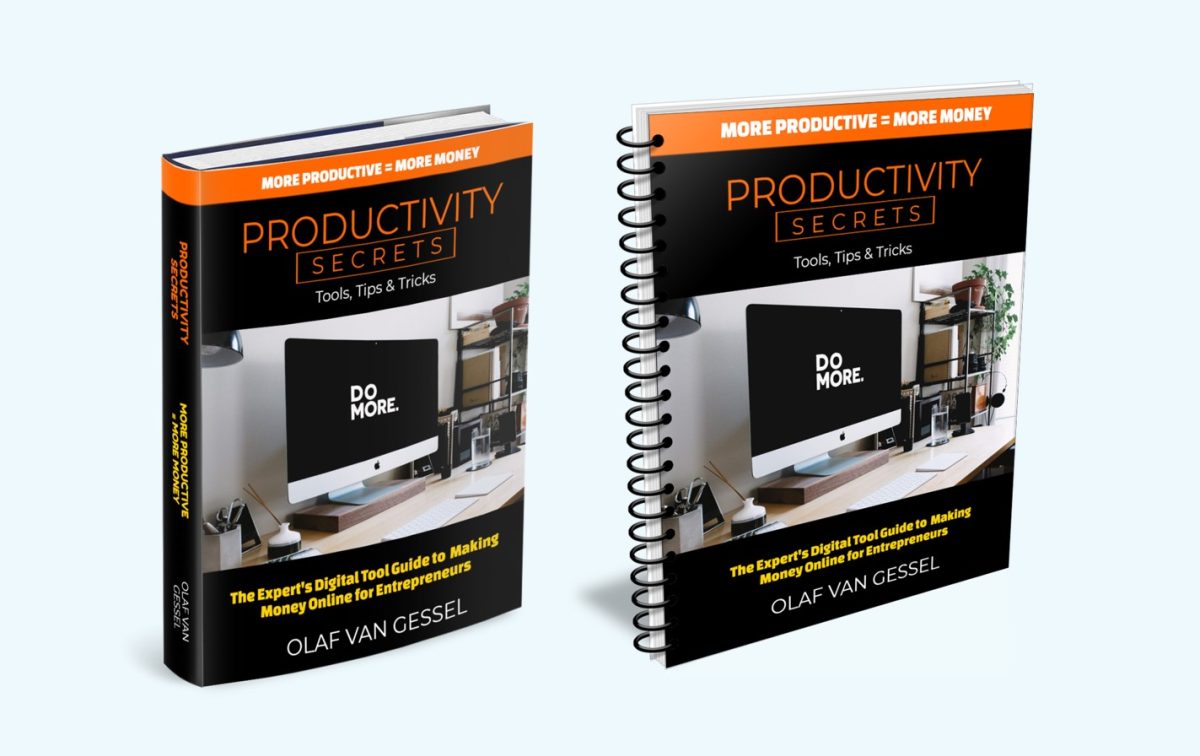 Jan 13

3d Book Mockup Generator · 3d Ecover Maker Software · MyEcoverMaker

Posted at 4:47 am

in

Tools
Productivity Advice for cell phone or tablet
This page is optimized for desktop or laptop computers.
For example, the calculator, the screenshots, the video, the reviews and the tools used for this page are much better enjoyed on a large screen.
Of course, you're welcome to read on, but I wouldn't be any good at productivity if I didn't point this out
My advice: just email this post to yourself with the default Share Option on your device. Then you can read comfortably on a large screen whenever you're ready. 
It's just a tip!
If you need a 3D eCover Maker, MyEcoverMaker is for you
Intuitive, web-based cover design solution for cover graphics.
Powerful, all-in-one 3D cover creator for designers and newbies.
Easy-to-use so you can create designs in 30 minutes or less.
What is MyEcoverMaker 3d Book Mockup Generator?
MyEcoverMaker is an intuitive, web-based cover design solution that enables you to make different types of cover graphics.
The program has a lot of good-looking templates, so you can generate professional e-book covers, DVD covers, binders, CD combos, iPad screenshots, and even membership cards.
The powerful 3D cover creator can be used by both graphic design gurus or people like you and me.
MyEcoverMaker has many easy-to-use features to let you create eCover designs in 30 minutes or less.
Why did I need MyEcoverMaker 3d Book Mockup Generator?
To get people to stop in their tracks and take a look at your advertisements, you need to get their attention first!
I wanted a professional look for my e-books, so I needed a 3D-representation of a real book that looks the business.
I wanted to be able to make so-called packages. 
Like a whole program with for example iPad, iPhone, Android, desktop, laptop, hardcover, paperback, binders, etc.
MyEcoverMaker Tutorial Video · 3d Book Mockup Generator
Watch my tutorial to see the MyEcoverMaker in action.
MyEcoverMaker Features & Benefits List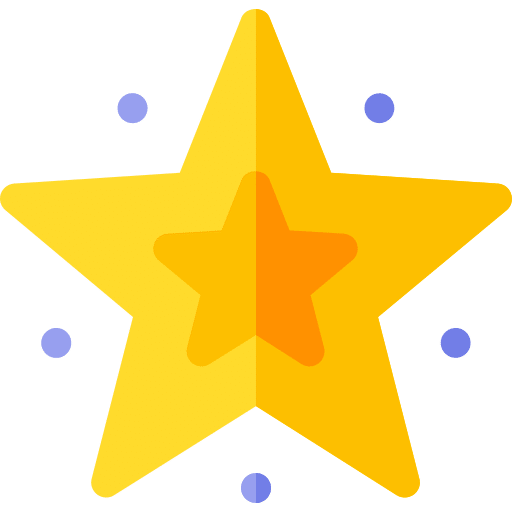 The fact that you can create stunning designs even if you have NO talent for designing at all. Plus, you don't need Photoshop for this unlike many other tools. Just use existing templates, fonts, and images, and you're good to go! Never hire designers again that cost too much and deliver too late!
MyEcoverMaker 3d Book Mockup Generator Characteristics
Type: eCover Creation Tool
Frequently Asked Questions
Software tools are always in continuous development. This means that it's likely that the tool that I'm showing in the tutorial and/or in the screenshots will be different today. The information itself will just be as valid though.
If you need support with one of the tools, please go to the support page of the tool itself. Follow the buttons on this page to go to the tool and search for their support. Every tool has a frequently asked questions section and/or a support department where you can create a ticket. If you do email me with a support question, it just won't get answered, sorry. Otherwise I could never be productive and wouldn't be able to provide value anymore 🙄 
If your question can't be found in these faq's and you feel that it would really benefit you and other readers to be answered, please send me an email 📧
Tools used to create this post
All
Chrome
Media
Productivity
SEO
Time Tracking
WordPress
MyEcoverMaker 3d Book Mockup Generator Video Transcript
If you are ever going to do some advertising on Facebook and/or on Google, for example for the Display Network, you will need some enticing images or pictures of the products you are selling.
And in my case, and probably also in many of your cases, the things you are selling in the beginning will mostly be e-books or information products of another kind. 
For that, you could easily whip up something yourself in PowerPoint or whatever.
But that doesn't look the business, so in my case I was looking for something to do better than that and I stumbled upon this great tool that I'm going to show you just now.
My name is Olaf, and I am your ToolFinderr.
So today, we are going to talk about MyEcoverMaker, which is a great tool to help you with building mock-ups like these hardcover books or binders I just showed you over here.
01:03 Why did I need a 3d Book Mockup Generator?
So, why did I need this 3D eCover Maker Software?
Well, it's simple: to make money, you need people to click on your ads to lead you to your sales funnels or to your e-commerce pages or whatever you are doing. 
Therefore, you need people to stop in the tracks, take a look at your ads and go to your funnels. And obviously sometimes you will use hardcover books like this, or you will use video, or you will use images of another kind.
But even so, if you want to give them a lead magnet, a free giveaway in the form of an e-book, you need some professional looking e-book to start with. 
So, that's why I needed a 3D representation of this book, so people would really think and know that this is a professional and serious e-book they are dealing with.
Apart from that, I wanted to be able to make packages, so a whole program. For example, a trading course and other things that you could then display on all kinds of different devices.
02:08 What is MyEcoverMaker 3d Book Mockup Generator?
So, what is MyEcoverMaker?
It's a very easy to use and powerful online tool that you can use to create all kinds of e-covers or other things with as you can see in the image on the screen.
It's intuitive, it's web-based, and it's very powerful. And if you want, you can whip up something in 30 minutes or less.
Truth be told, if you're going to fine-tune it, then you probably will need well, maybe an hour or so.
But still, you don't need a lot of time to create your own things.
02:43 Features of MyEcoverMaker 3d Book Mockup Generator
The features are that it has a simple drag-and-drop interface, and it creates stunning images and e-covers or other devices as I will show you later on.
You have access to a lot of free stock images that you can play with, along with other graphics. That way you can create amazing covers that sell in a matter of minutes.
You can get high quality 3D covers but 2D as well, whatever you like and need, and it gives you all kinds of designs:
Paperbacks
Hardcovers
Binders
Packages
CD
DVD
iPad
Tablets
iPhone
Android
Mugs
03:20 What are the benefits of MyEcoverMaker?
So, what are the benefits of MyEcoverMaker 3D eCover Maker Software?
As said, it's easy to use. It's:
Drag and drop
Click and create
No hassle
Everything speaks for itself
Very intuitive 
so, you can't go wrong!
There isn't a large documentation area or something because there is just no need for that. And every type of design is available from within the tool, so you can start easily. Click on the type of cover or design or device that you want and off you go.
Well, obviously because we are into productivity secrets, it needs to be a huge timesaver, and it is just that. 
I mean templates, graphics, icons, everything is in the tool itself, and you can just choose from a large library of all these things. 
And I said you can be done in 30 minutes or less. But in general, my experience is that you want to fine tune it a little, and you want to make it perfect, so it will take you a bit longer than this.
But well, to go into the next point, there is a huge advantage of using this tool over when you are dealing with a professional designer or somebody that you hire to do this. 
Obviously, hiring somebody can free up your time which can be great, but in general you need a couple of times that things should go back and forth between you and the designer.
And another thing is, in my opinion and in my experience, it happens a lot that I had something made, and then I wanted a couple of changes.
Maybe just one other word because Facebook didn't accept the ad or something. And then you have to send it back, and you have to wait a couple of days, and then you have to send it back again because it's not 100% as you wanted it. 
With this 3D eCover Maker Software you can do it all yourself which gives you a lot of time savings.
Apart from time, it's also cheaper because well, you pay a monthly subscription which depends on if you want all the predesigned templates or not.
But in my case, I have the full package, and you pay, in 2020 terms, I believe 22 dollars per month. If you don't need it anymore, you just stop your subscription. 
So for maybe 20 to 50% of the normal design cost, you would have a whole array of designs actually. If you compare it to multiple designs, you would even save a lot more than this.
05:57 MyEcoverMaker Ebook Cover Design Examples
To give you some examples… So, here, you see the productivity secrets eCover I made in MyEcoverMaker.
This is the dashboard. So on the left, you see the dashboard, your account, the library with all the stuff, tutorials and help, support and here are the apps. And here we have the MyEcoverMaker itself. 
The predesigned covers that I will show you later on, the package or banner maker which is when you want to create the whole package. 
And here is the background remover that can be very handy if you have some image that you want to use but don't want to use the background. You want to have it transparent.
Here you can see all my, let's say creations thus far with this subject. And if you are in the tool, then you can see that you have a lot of choice in what kind of device or what kind of book or what kind of cover do you want to create.
So for example, we have books, we have binders, magazines, brochures, boxes, disks or cases, screens, gadgets, miscellaneous. And to give you an idea of binders, if you click on binders, then you have these options to choose from. As you could see, maybe I use this one to create one of my examples.
And if you would go into the predesigned covers, then you would end up in this predesigned templates for example, I now am in the food and cooking area as you can see.
There are a lot of super professional designed templates and covers that you can just choose and edit and save as your own.
So, this is really a big time saver as well, apart from the fact that it will look a lot more professional.
07:48 MyEcoverMaker 3d Book Mockup Generator Reviews
So, what are other people saying about it?
Well, there are not a lot of starred reviews on the internet of this tool, but I found a couple of them and one is rating it an 8.4 out of 10. Another is rating it five stars.
And in my opinion it is a very great tool. There are to be honest a couple of glitches in it. Such as the one when you save your design and open it up again, sometimes it's not completely exactly as you left it. But in general, I like it a lot.
It's easy to make a new template, to make a new cover and just have it whipped out in a couple of let's say hours, and you're done. But two hours would be the most starting from scratch.
If you're doing a redo for example, I had this hard cover and I changed this into a binder, it would take you approximately 15 minutes.
8:42 Overview of MyEcoverMaker 3d Book Mockup Generator
But as usual the proof of the pudding is in the eating, so let's go to the tool.
So, this is where we are now. This is the app with MyEcoverMaker.
Let's go to the dashboard first. Here you see what I just showed you, my different items and if you want, you can edit them, and then it will save it as a new version automatically. 
But let's just assume I want to make a new one to show you how this works.
Here we have all the different templates and I can scroll down if I would like another one. I go to the second page. 
So, what you see then is you will end up with the template, and you can start changing it to your liking.
For example, I'll put this title over there or maybe not. Put it over here, and I could for example, change it into "My favorite wines" and I could add some text for example, "Olaf's choice" and then I could put it over there. 
I could also maybe add a shape to the bottom where I could put my name. But what I should have done first actually is, choose the cover. I will choose this one. 
So, here you will see this line, which represents where the break of the book will be at the side and the front. Now you can obviously see that we should drag it a little to the right. All of these things including the image.
I will just shrink it a little to make it fit a bit better, like this and then type, "that will make you lose weight" for example, like this. I will also shrink the font a little. 
I'll put it over here, so there's more room for my subtitle. Then for example I could enter some new text over here and obviously, you can change this for example a different color.
Evidently, you can change the font, there are really nice fonts available as you can see, like "Fredoka One". This is "Libre Baskerville" to keep the same sort of easy going on the eye.
In this case, the glass is before the measuring tape as you can see. What I can do now is put this measuring tape behind it.
So, here on the right I can go to the items as you can see, and I can just use my keyboard, or I could also use my mouse to drag it around, and I can copy this for example and make it a bit smaller.
Let's copy this color for the side and I just rotate it to 90 degrees and put it over there. Now, I will copy this one to go to the side as well, and I just make it a bit smaller and drag it over there to put it on the side.
Well, let's say we're happy now, and we will save this and if you are going to finalize it, you will see what the final situation and final design will look like, and then you can make some changes if it's not completely to your liking.
As you can see this and this should be a little more down so to speak. But for the rest, I'm pretty happy with how this worked out. 
I can download it transparent or with a background color and I can change the dimensions. 
I can download it in 3D as you see, or in 2D. But for now, I think this is enough to give you an idea of how this works.
I'll see you in the next video. 
Good luck!🍀🙏
Olaf the ToolFinderr